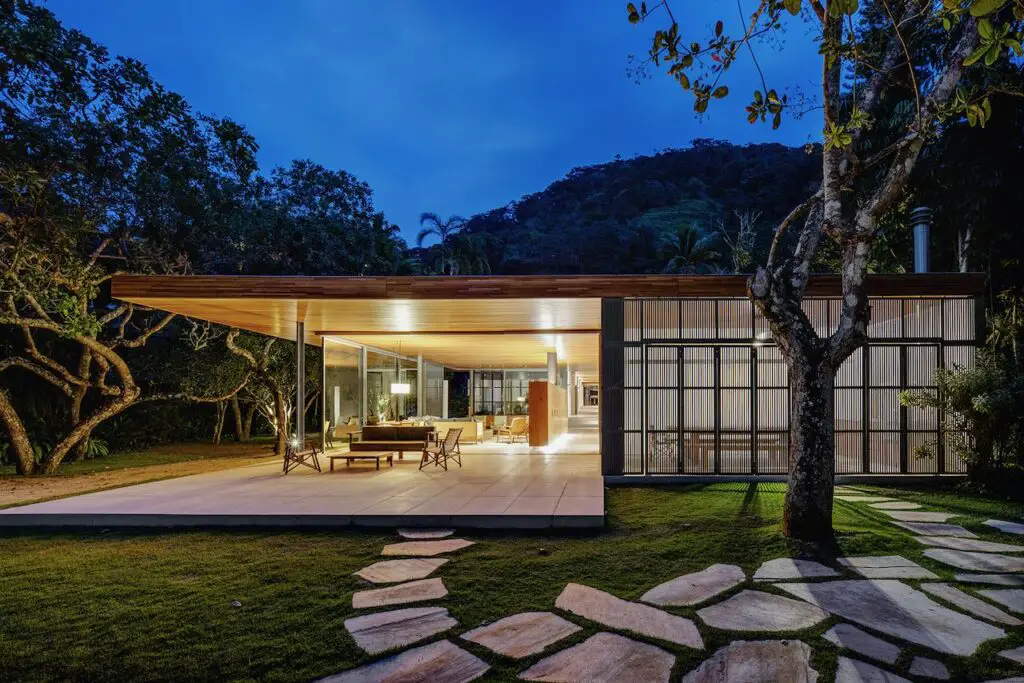 Situated on the southeast coast of Brazil, Casa dos Cajuieros by Terra Capobianco + Galeria Arquitetos enjoys direct views of the marine strip it is adjacent to.
The structure is surrounded by lush nature to the point that it is not necessarily visible to the marine bathers at first, or even second glance. Thanks to an interplay between light and shadows of the impressive cashew trees shielding the facade, the 27,327 square foot lot remains shielded.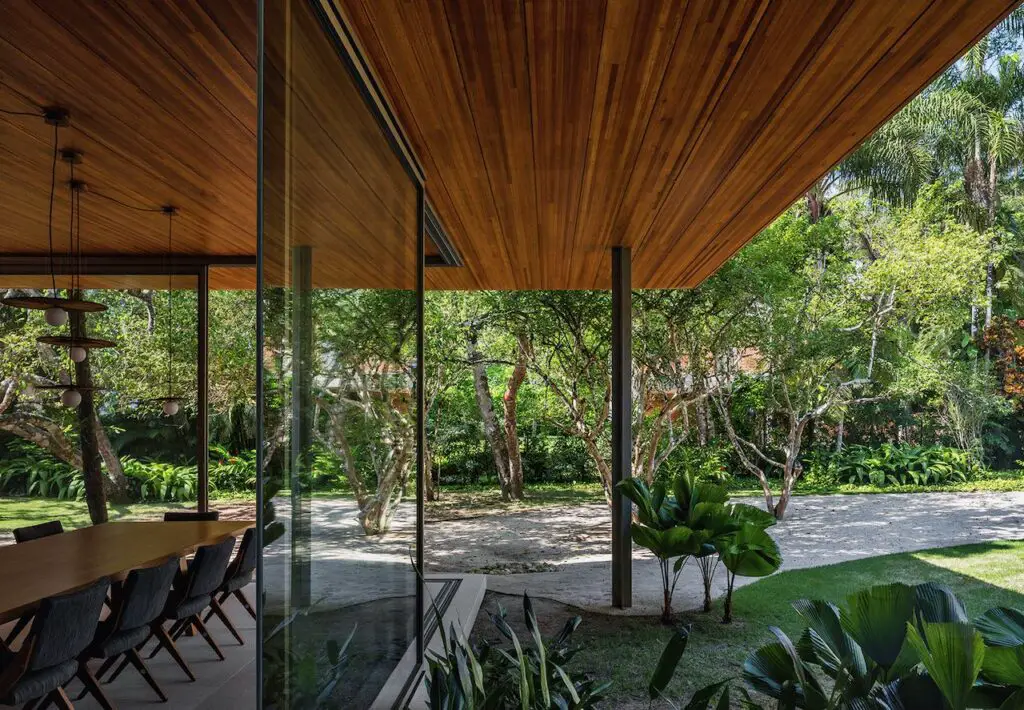 The single storey contemporary home design alone stretches over 8,525 square feet. "The house is meant to minimally interfere with the landscape while drawing attention to its beauty," the architects explain. Drawing its name from its surroundings, Casa dos Cajueiros translates into 'Cashew Trees House'.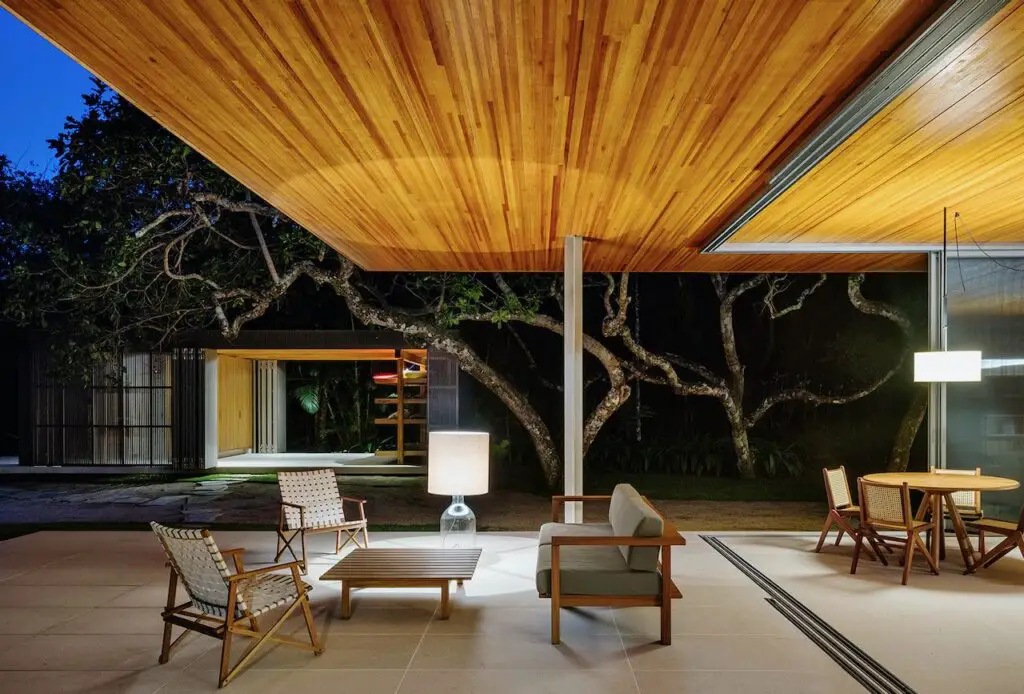 The interior spaces are connected by a clear axis between the social and the private quarters. The lowest level facing the beach accommodates the entertainment, leisure and service areas while the backlot houses six private suites that are distributed along the 108 foot corridor.
Each of the suites have screen type walls that can open up an entire side of the structure or completely close for privacy.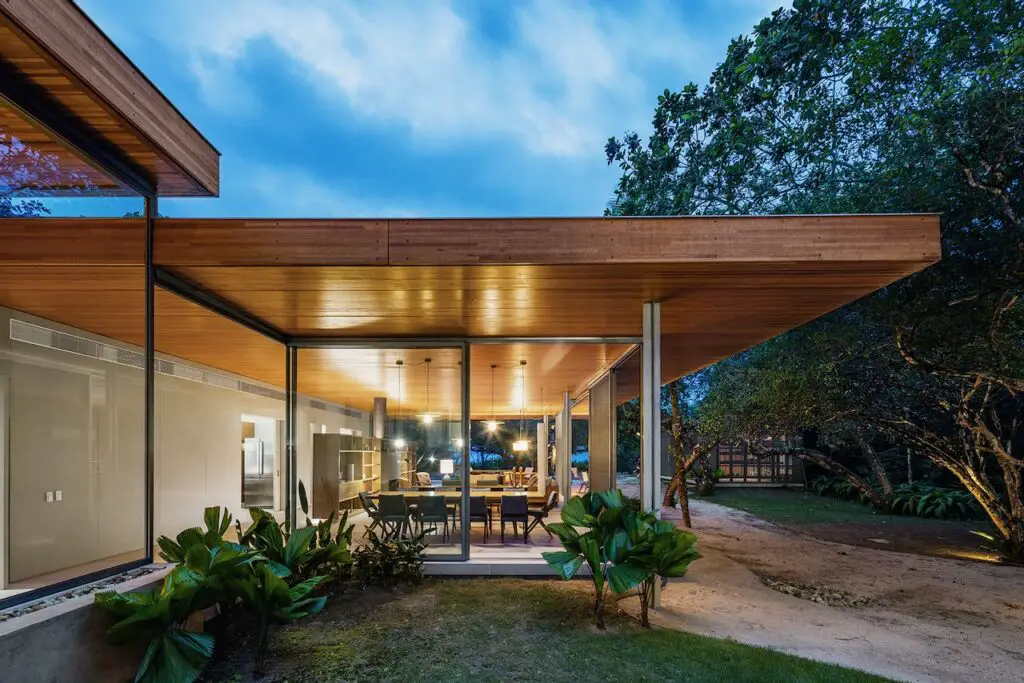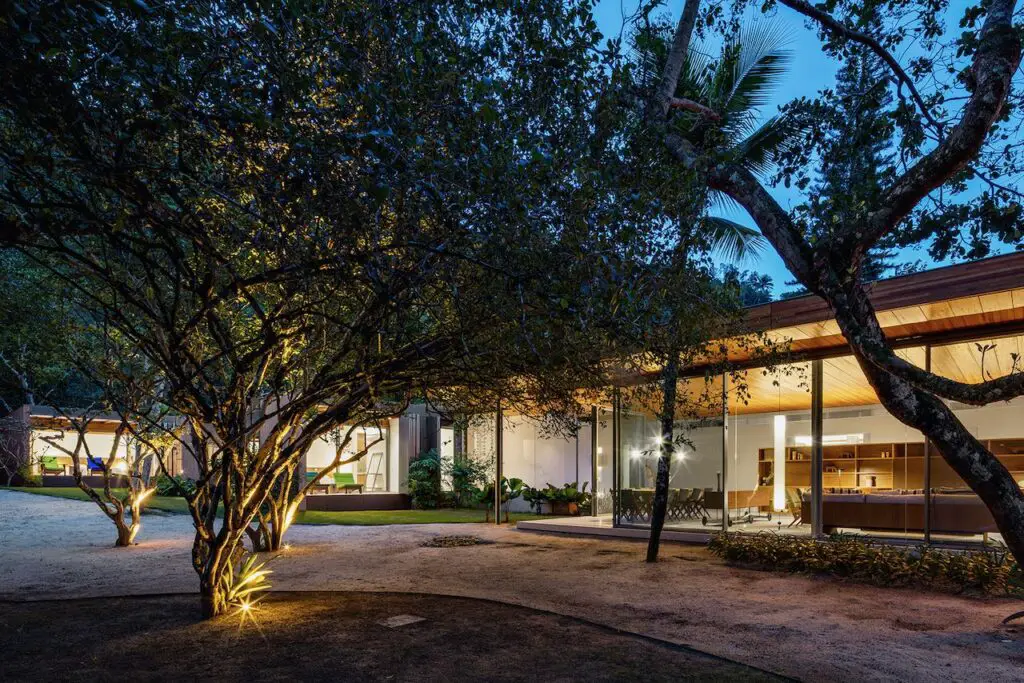 "An exposed concrete surface, colored in light terracotta, defines the bedroom modules. The boundary between the inside and the outside is outlined by vertical shutters that ensure privacy and prevent direct solar impact."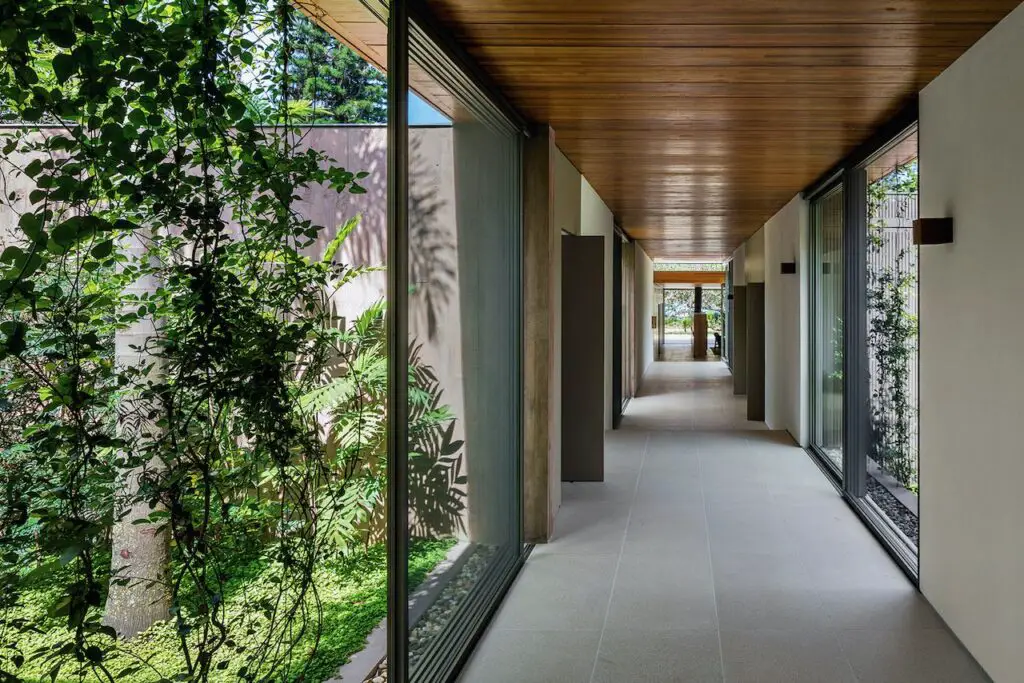 The main living room is fully glazed, opening 180 degree views to the stunning natural landscape that surrounds the building. Inside, thick glulam timber panels wrap around the interior and extend to an overhang of an outdoor patio space, forging an immediate indoor to outdoor connection. Floor to ceiling sliding glass doors further deepen this indoor/outdoor connection.
"Several passive design strategies have been adopted to ensure environmental comfort for the users, starting with the abundant presence of floor-to-ceiling windows that ensure constant air renewal, cross ventilation and natural lighting."