This 1947 A. Quincy Jones house was the first building in the Mutual Housing Association collective. Known as the Crestwood Hills development, the housing tract was a collaborative effort between architects A. Quincy Jones, Whitney R. Smith and structural engineer Edgardo Contini.
As told by homeowner Cory Buckner, the Crestwood Hills neighborhood dates back to the end of the Second World War, when four studio musicians decided to share their savings to purchase an acre of land together. Each of them built a house on a corner; a recreation center was established in the middle. They hired A. Quincy Jones, Whitney R. Smith and Edgardo Contini for what became known as the 'mutual housing association'.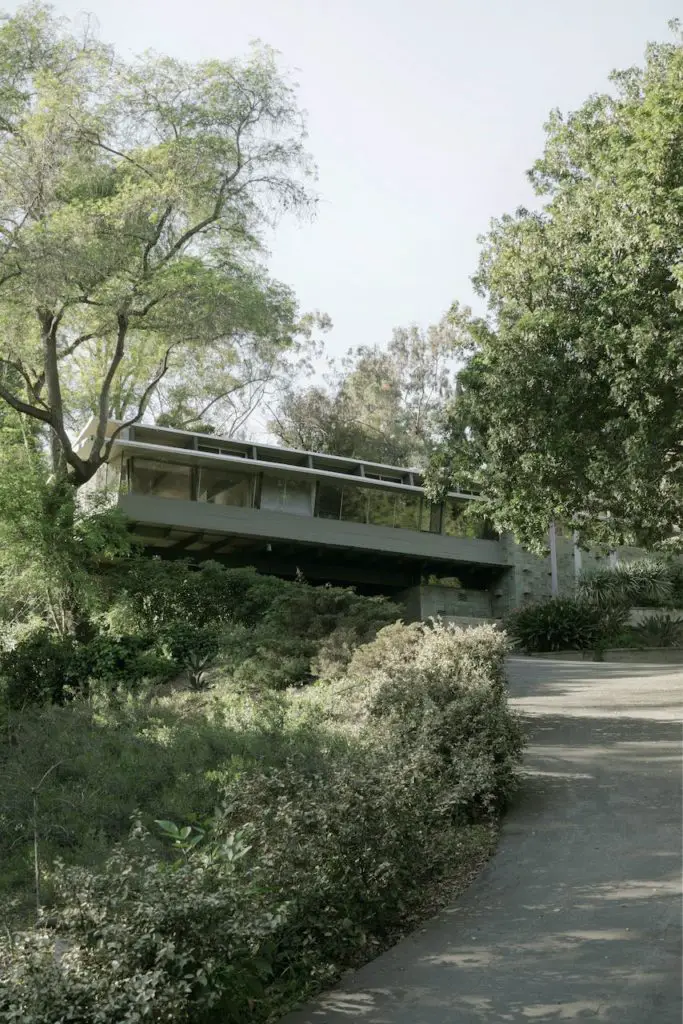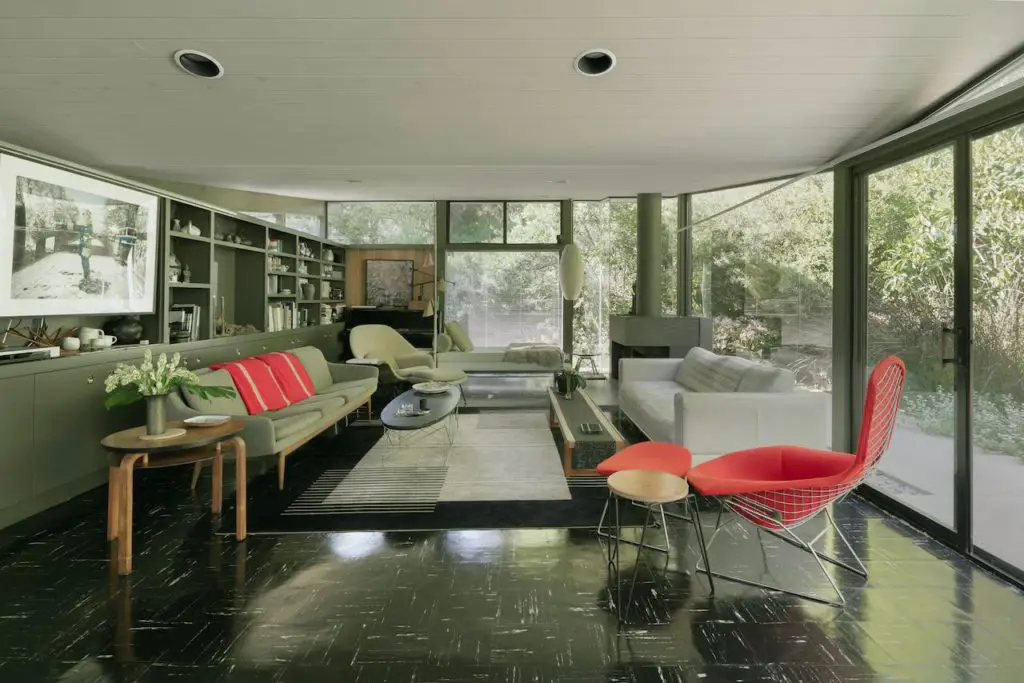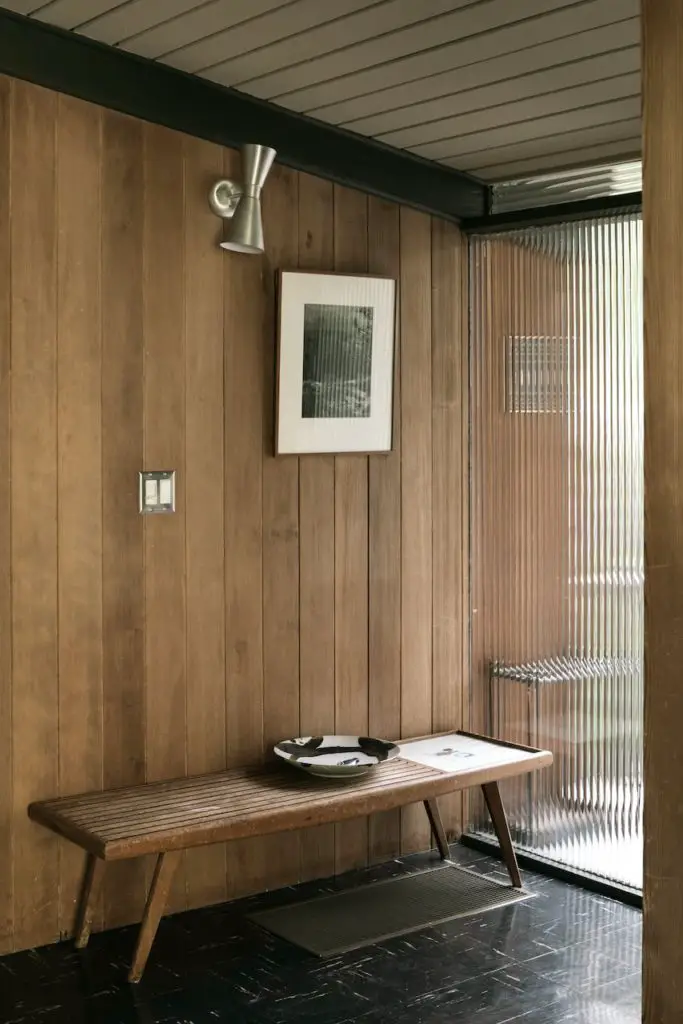 According to Cory, a young apprentice by the name of Jim Charlton is largely responsible for the main design, which still stands firm. All in all there were a total of eighty Mutual Housing Association-style homes built in the area.
A quintessential trait, as with any midcentury modern style home, is the flow of natural light streaming into the main living areas of the house. Surrounded by nature, the architects aspired to create connectivity between indoor and outdoor spaces.
The lush greenery sprouting from the Californian hillsides is visible from all sides of the structure. The main living area is raised above ground level, immersing the structure with the treetops while providing views over the hilly landscape.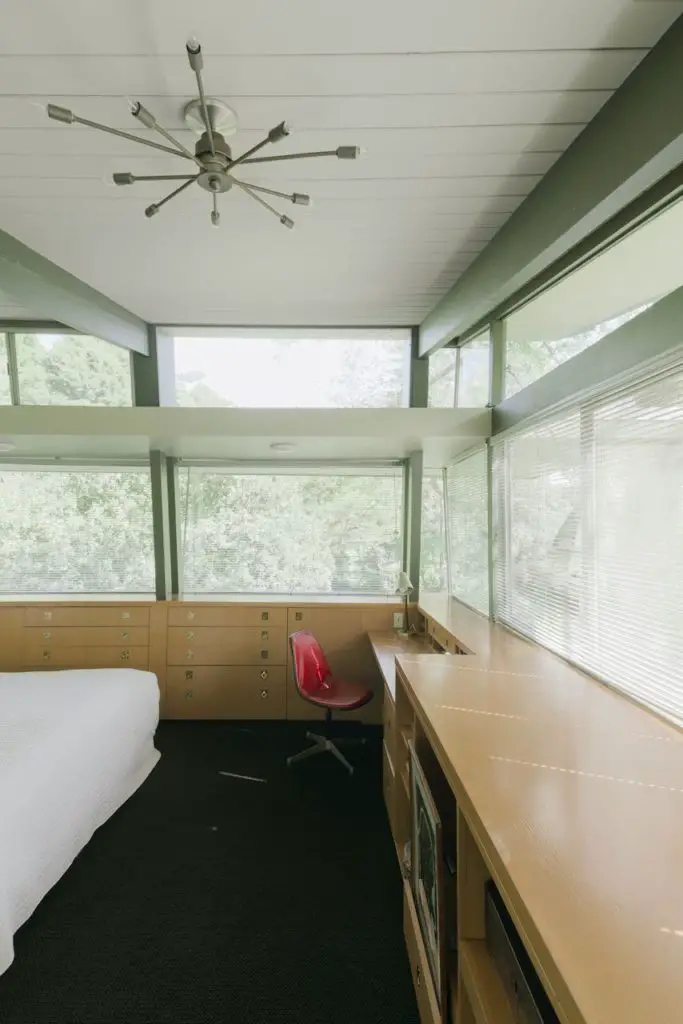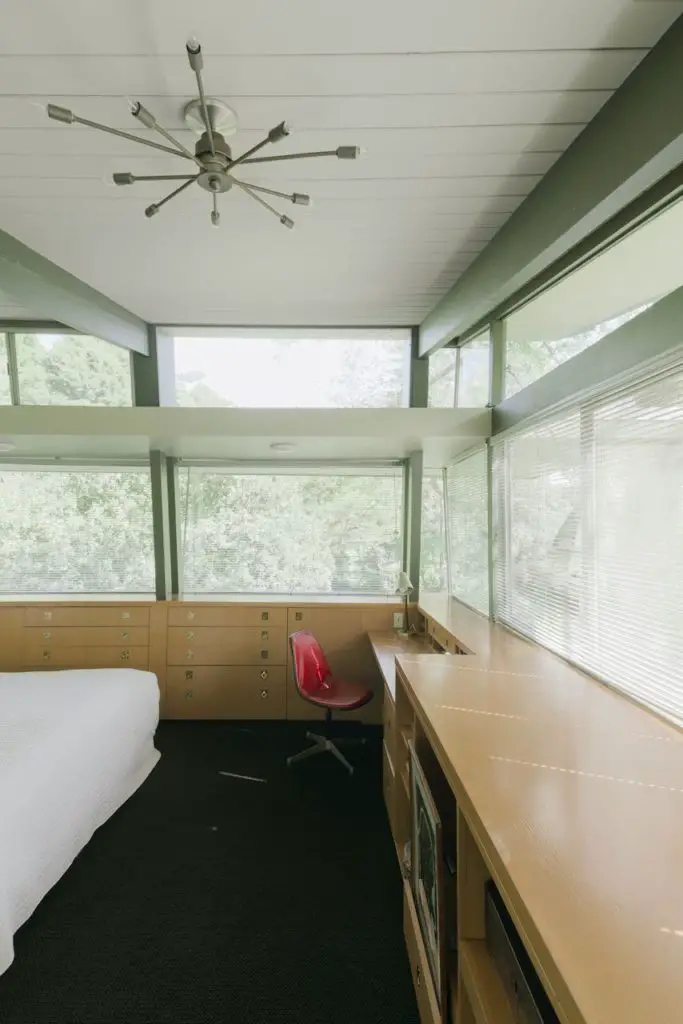 The home's earthy green/grey exterior camouflages within the surrounding green landscape and the landscaping ensures privacy from neighboring homes. Inside, the color palette follows the same hues. A good deal of natural wooden on the walls and furniture, clean white ceilings and black floors are found throughout the home.
In the living room, floor to ceiling glass doors open out to a patio, leading down to the poolside. Thanks to the well maintained seclusion, the home offers a splendid arena to enjoy a relaxed indoor/outdoor lifestyle.