You can see right through Richard Neutra's Singleton Residence. Albeit, not from every angle. But from several vantage-points the design makes a good claim to being transparent.
While such transparency is a feature of many modernist houses, the observation seems particularly apt in the case of the home built by architect Richard Neutra in the mid-1950s for the industrialist Henry Singleton (Teledyne Corp).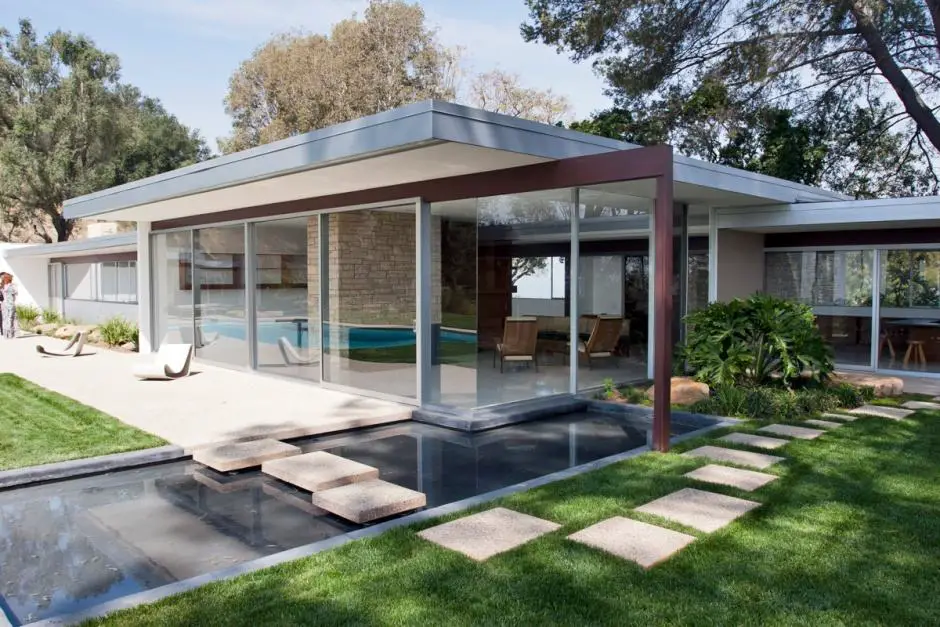 Indeed, several elements of the house seem to make a particular effort to flaunt this particular aim. The bedroom, for instance, usually a space of momentary retreat from the light, airy open-plan and open to the outdoors central living area, features as its boundary floor-to-ceiling windows which look right out onto the garden.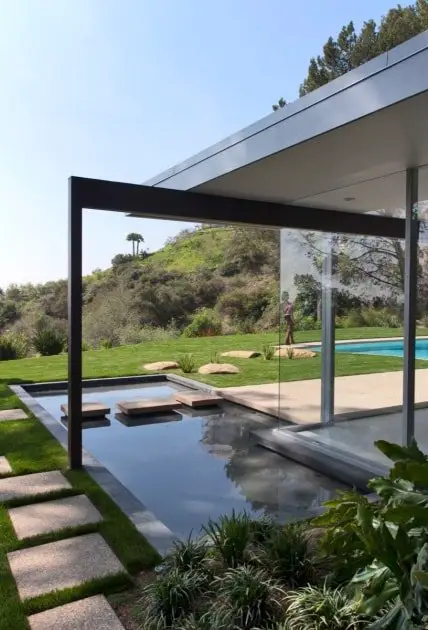 Speaking of the windows, the way Neutra arranged in relation to the roof, with a metal support separating the two elements, also means that the windows themselves are brought into relief.
Another way the transparency is underlined is in the clean white tiles covering the entire house. With this, a home which is already bathed in light reflects it all around. This is perhaps most effectively portrayed in the corridor space, flanked by those ever-present floor-to-ceiling windows, and completely free of furniture, or any other clutter.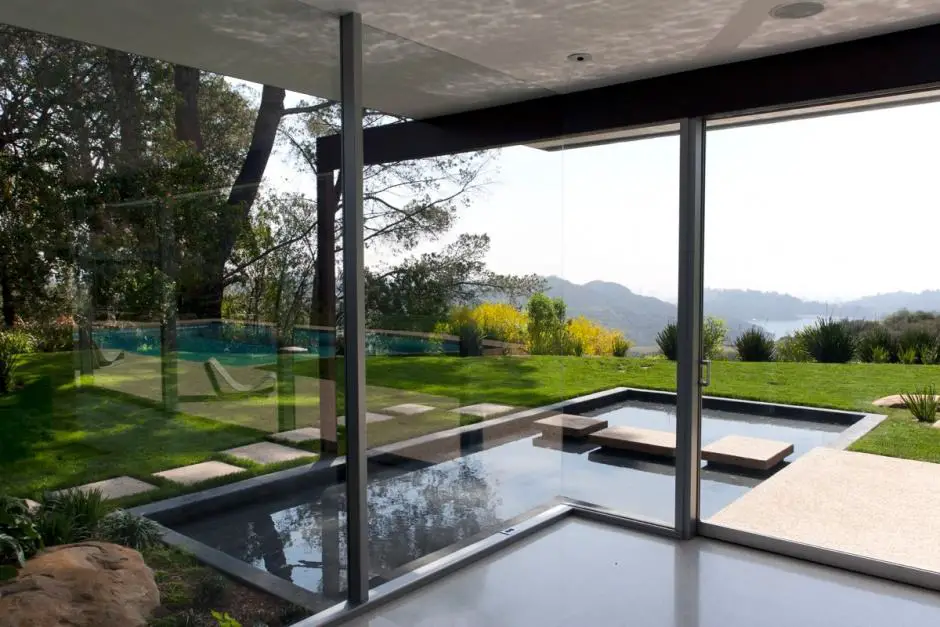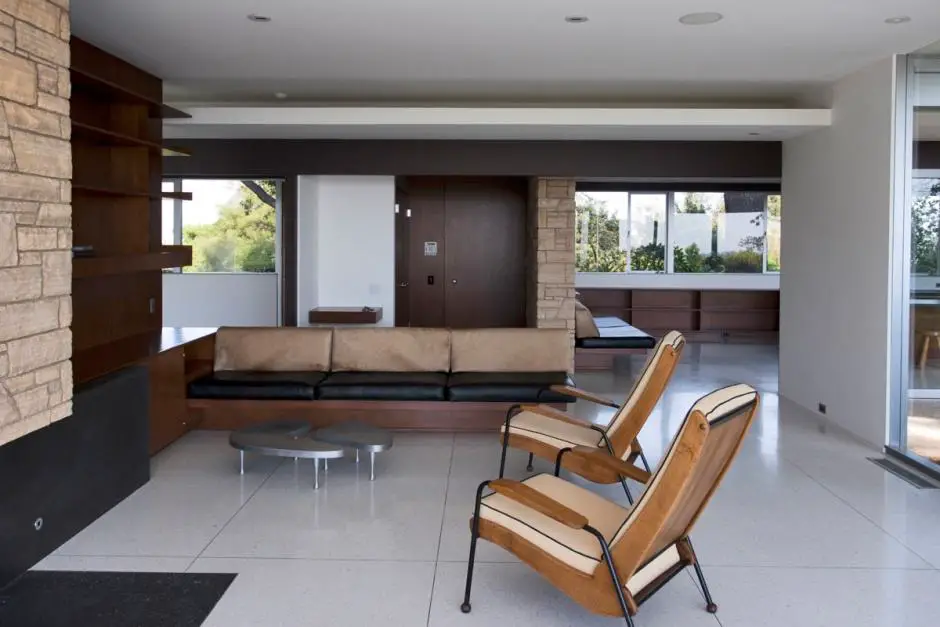 Being see-through offers an added bonus of highlighting the magnificent view from the property. Located in Mulholland Drive, Los Angeles, the home enjoys uninterrupted 360-degree view, including downtown Los Angeles, as well as ocean, desert and San Gabriel Mountains.
In 2004, Vidal and Ronnie Sassoon bought the house. By that time in need of considerable renovation, they clearly rose to the challenge. The home retains its mid-century class, most notably through features such as the Danish Modern cabinets, while bringing it comfortably up to date with such contemporary touches as the cute table and chairs in the room overlooking the swimming pool. Nice work!
Do you live in a mid-century or modernist-inspired contemporary house and want to be featured on Mid-Century Home? Contact us with some photos and a short description of your house at: info@midcenturyhome.com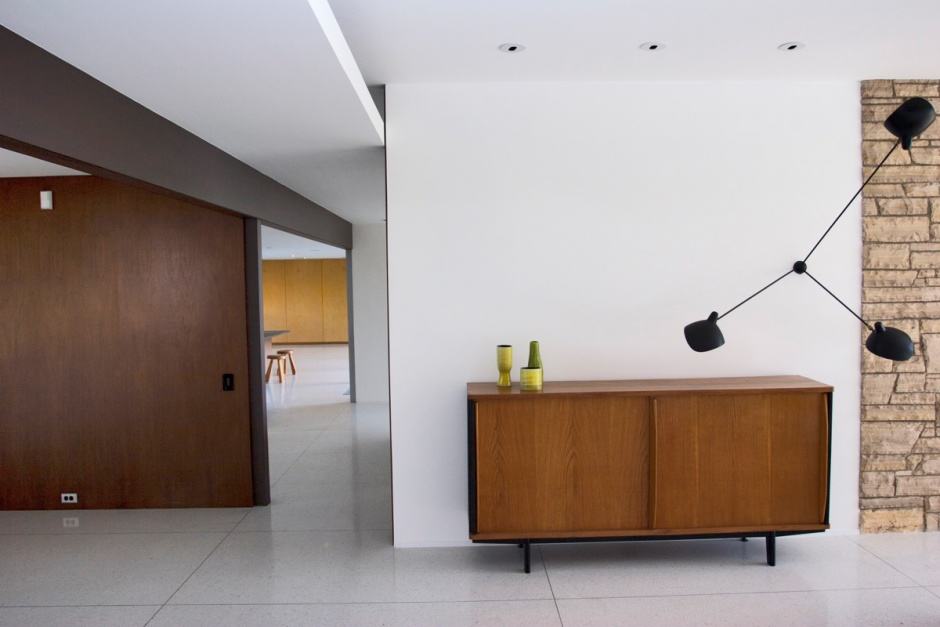 Photos via Studiotimcampbell