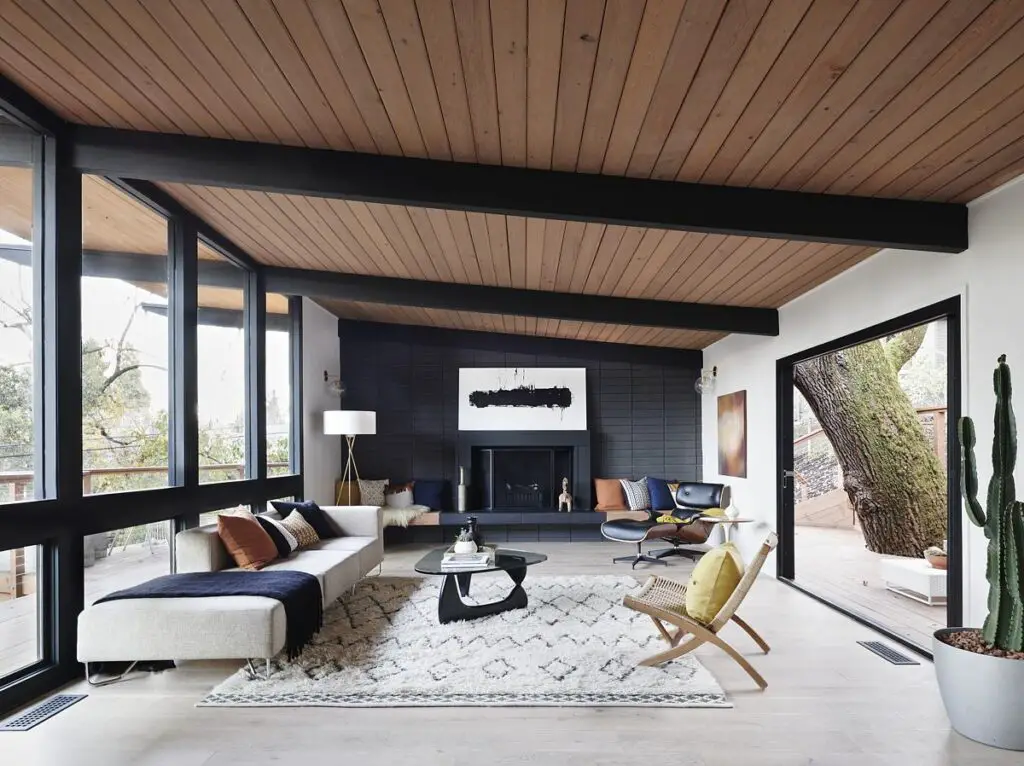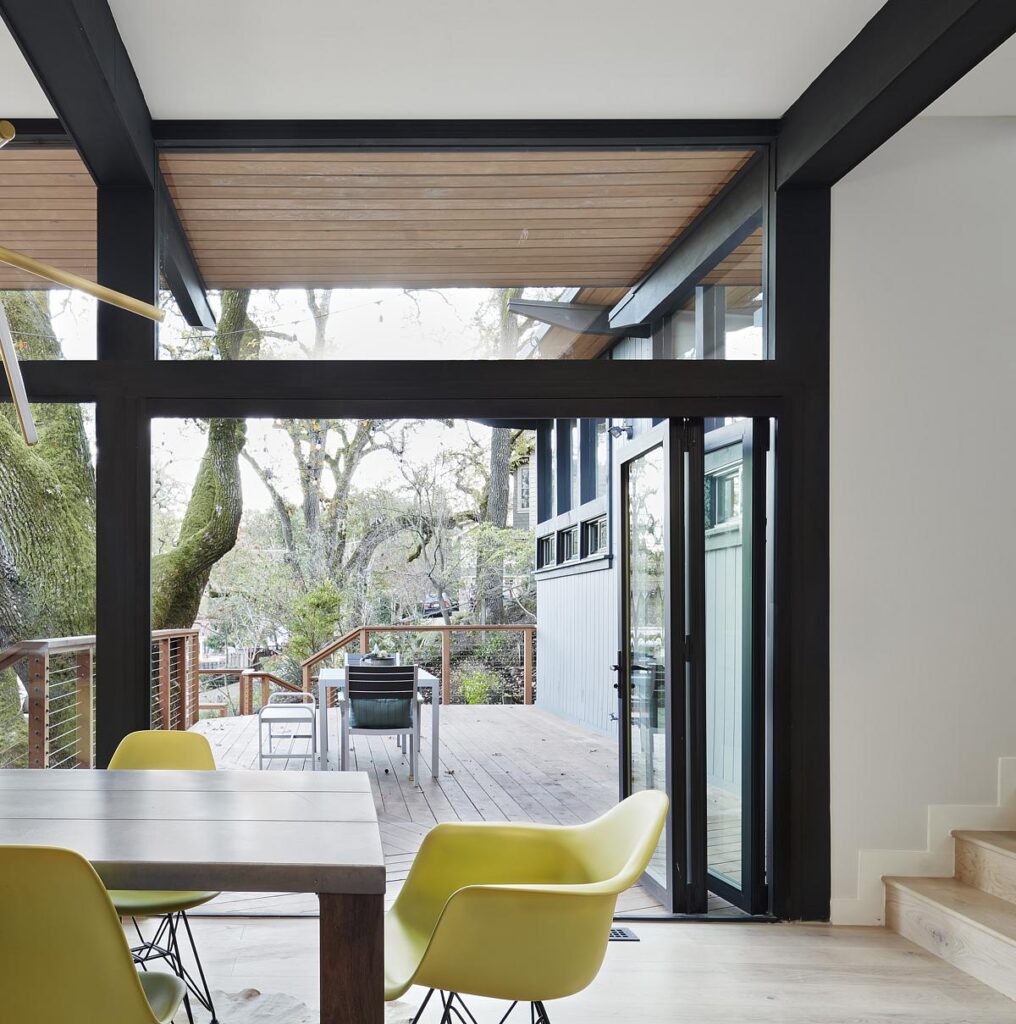 Text via See Arch
This hillside home was completed in 1963 by Architect and early contributor to the Eichler homes dream, Wayne Littlejohn. It is an iconic midcentury design, featuring sweeping expanses of glass, deep cantilevered overhangs, and an emphasis on indoor/outdoor living.
The home had fallen into disrepair prior to the present remodel. Old windows, muddied brown carpet, warped wood wall paneling and old non-functioning fixtures all had to be replaced. 
The See Arch design team set out to overhaul the home, make both interior and exterior updates without jeopardizing the historic character. New finishes and architectural features were introduced with the client and architect working in tandem. Custom cabinetry and wood accent walls were introduced to hallways, kitchen and bathrooms. 
Pops of colour, geometric wall tile and walnut wood tones play off each other with a nod to both contemporary and midcentury aesthetics. With many midcentury remodels, original wood ceilings are often whitewashed. With this home, the design team elected to keep it untouched throughout and match new wood finishes to the original ceiling.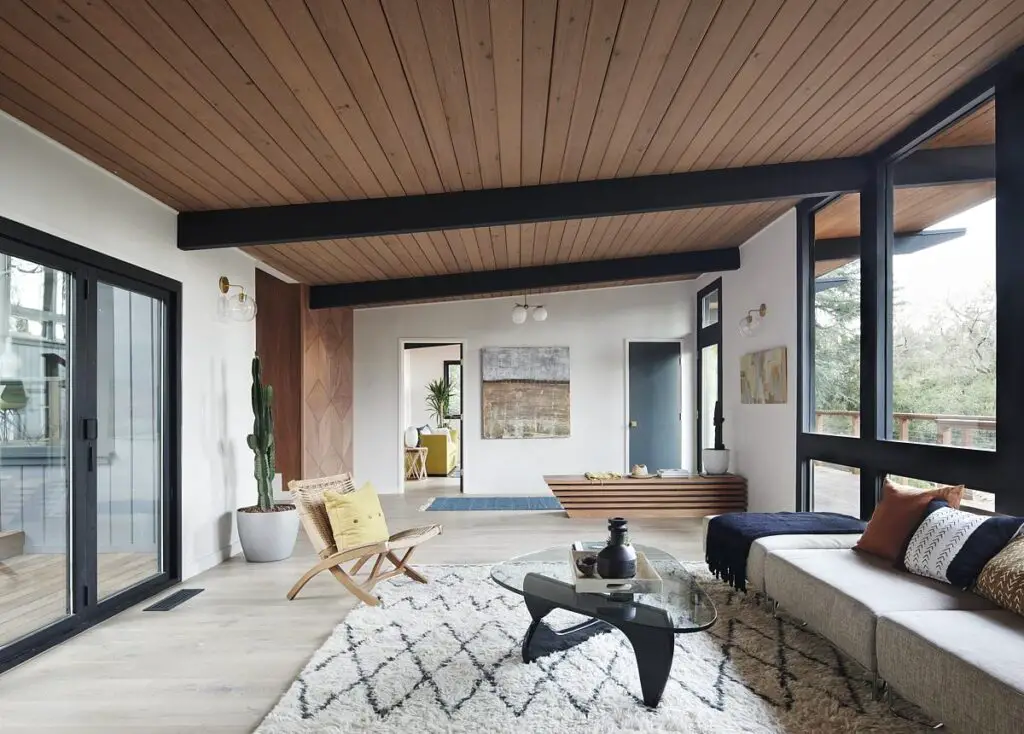 This helped the home maintain its authenticity while new flooring and wall finishes were left to brighten and modernize the spaces.
The home's layout remains unchanged except for the kitchen and utility areas. It sits terraced on four levels, surrounding a mature oak tree on a steep hillside lot. The floor plan was the most alluring part of the project; it was originally designed so specifically for its site, the design team was excited to use the remodel scope to celebrate this feature. 
A new deck and new windows enhance the connection between indoors and out. While new exterior finishes focus the eye toward the tree.

This project involved an incredibly limited budget. Through close collaboration with the client, the design team identified design elements that would offer the largest impact for the least amount of cost. From there, creative sourcing of materials and strategic decisions on where to make minor changes to the layout all kept costs under control.