Few days ago, in The Best 4 Posts of the Week About Mid-Century and Design, I wrote about the FAVN sofa by Jaime Hayon for Fritz Hansen: an Arne Jacobsen inspired sofa launched last week at the Salone Internazionale del Mobile in Milan.
Yesterday I was, finally, reading the April issue of Case Da Abitare and, guess the house of who was in there? Jaime Hayon and his wife Nienke!
Considering that the house is in Valencia -where I had a short holiday recently- and that I posted about him last week I thought: it's a sign! 🙂 I've to write about it.
Yes…recently my life is full of signs.
Hayon has managed for a long time the design research department of an Italian multinational fashion company where he met his wife Nienke; an artist as well.
The Apartment
Two years ago they went to Valencia for work and after few months -tired to live in a hotel- looking for an apartment to rent they found this one but, instead, they decided to buy it.
The house renovation took more than one year and, as they say, required "A lot of battles" due to the 'peculiar' approach of the spanish workmen.
The house is full of light and that's the main reason why they bought it. They furnished it with a mix of Hayon's pieces -like the table and the chairs in the second pic or the organic chair and the cupboard in the living- and vintage pieces like the lamps and the armchairs in the living.
The apartment has a classic plan, probably from the early twentieth Century, with a long corridor that links the rooms.
The house is fantastic and Valencia is a very stimulating, but at the same time relaxed, city where the two artists also opened their studio.
Mirroring the Valencia soul, the apartment is a great and inspiring mix of vintage and contemporary pieces; original and functional at the same time.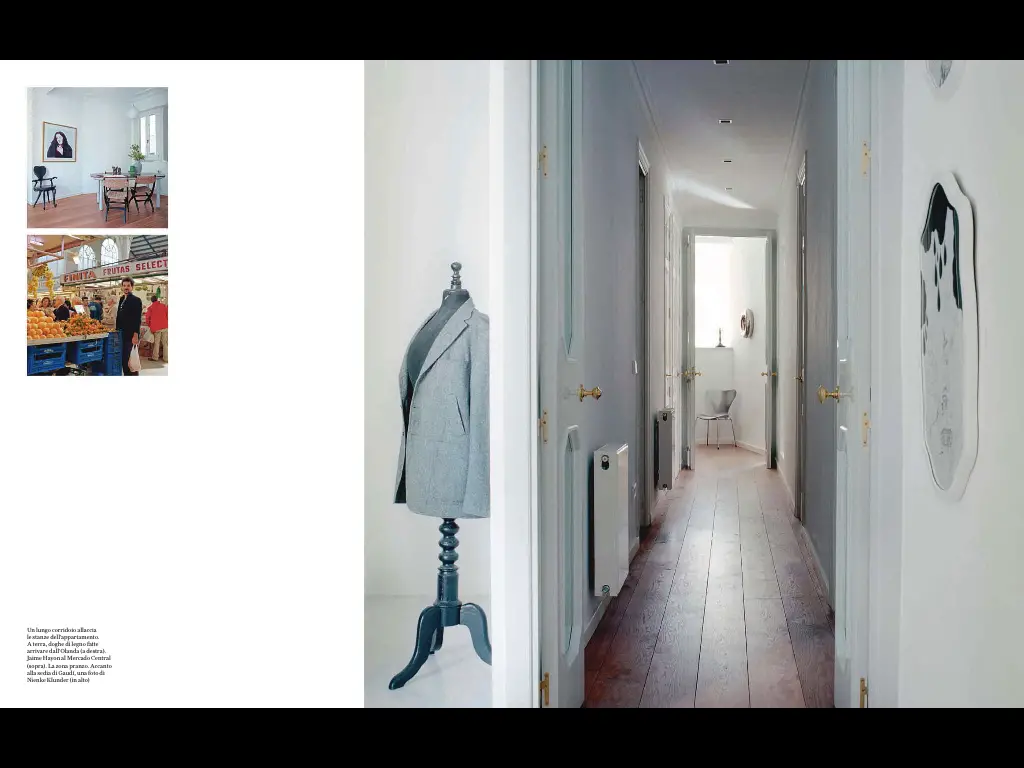 This house is amazing but if you want to see more, check the Mid Century Modern Homes page…I can guarantee you will be speechless! 
LET ME KNOW HOW DO YOU LIKE JAIME HAYON HOUSE IN THE COMMENTS AND DON'T BE SCARED TO LEAVE A LIKE BELOW AS WELL!
[ois skin="Mailing List Bottom Posts"]
Thanks for reading.
Ciao.