Modernism is a term used to describe a movement in architecture that started in the mid 1930's. Modernist architecture is sleek, sexy, it's flat roofs, sloped roofs and glass towers, steel frames and concrete columns.
In the eyes of its masters, it represented a vision for the future with no fuss, it was optimistic, it was a lifestyle, it was technology. It was how people lived in when the sky was the limit.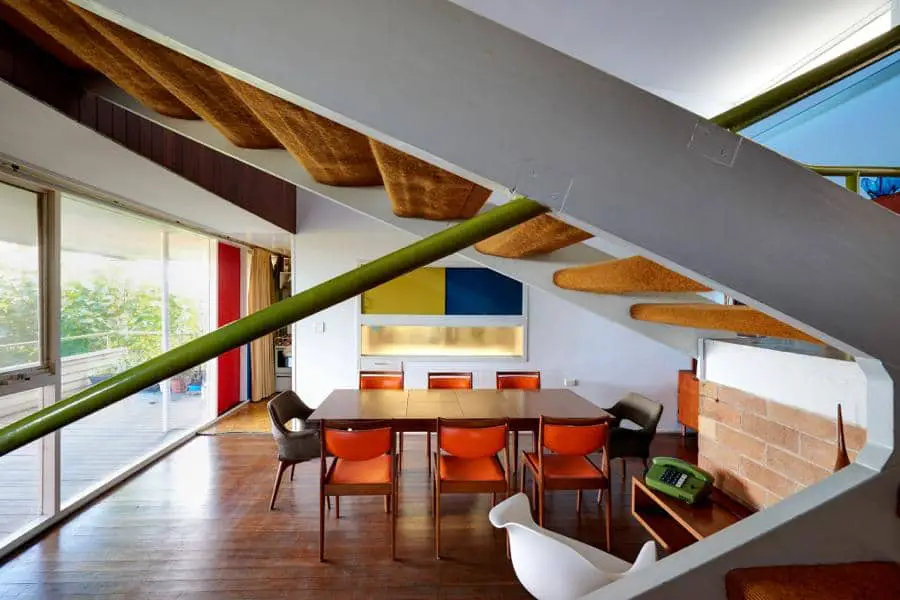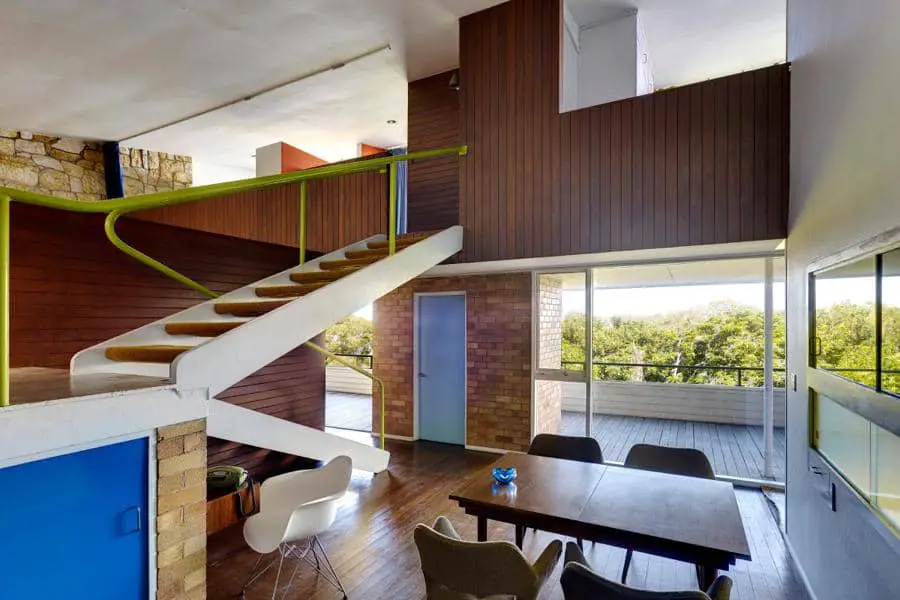 The Austrian-born architect Harry Seidler, but later relocated to Australia, was definitely one of the most influential Australian Modernist architects. He applied the Bauhaus principles to his works, including to the Thurlow House.
Harry Seidler's Thurlow House was one of the early projects he completed after moving to Australia. It was built in 1952 in a southern suburb of Sydney named Blakehurst.
The Thurlow House, built on a coveted waterfront on the Georges River, South of Sydney, has a split-level interior offering soaring voids, textural stone and timber-lined walls, and a seamless connection from inside to a deep covered veranda overlooking the river.
To take best advantage of the water front, architect Harry Seidler made the entire south elevation of glass, and oriented all rooms towards the river and bushland beyond. Responding to the slope of the site, he placed the double carport (to which a door was later added) higher up at street level, and connected it to the house with a suspended concrete bridge.
A large stone fireplace occupies the western wall, while to the south, the house opens via floor-to-ceiling sliding glass doors to a deep covered balcony spanning the width of the house. Cantilevered out towards the river, this is a wonderful outdoor space from which to enjoy the sunset.
On the other side of the stairway, the dining room also features a double-height volume, a high window to the north for extra light, and direct connection to the balcony. A two-way servery links the dining room to the galley kitchen.
Floors and interior wall linings are mostly original wood, and much of the original built-in joinery still exists, including: the entry coat cupboard, telephone table tucked under the stairs, wardrobe walls used to separate the upstairs bedroom and study, and the long, low timber cabinet in the living room that houses storage, sound system, speakers and a hinged writing desk.