This spectacular modern home was constructed in Indian Wells, California. Set across a vast 5,300 sq feet surface area bordering the Palm Desert in Coachella Valley, the luxurious home is fit for a king.
At just one storey high, the modern home sprawls confidently across the impeccably landscaped garden and terrain. Amongst others, a mixture of palms, cacti, boulders and paving are interspersed throughout a rich and diverse habitat, enabling local flora and fauna to thrive in the desert-like environment.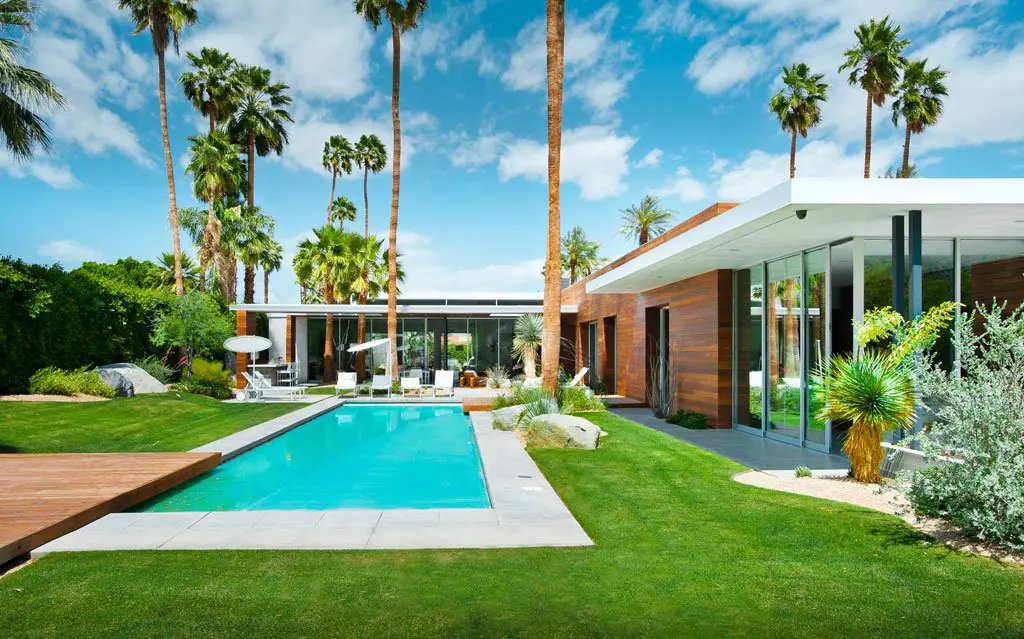 Typical for mid-century modern buildings in climates like California, there is a seamless integration of outdoor and indoor living spaces, with various seating areas scattered around the decking and swimming pools areas. These seating areas are mostly partially covered by roofing, and look perfect for both relaxing and entertaining guests. Paired with the floor-to-ceiling glass windows so common in the house, you are left the feeling that you are never truly indoors.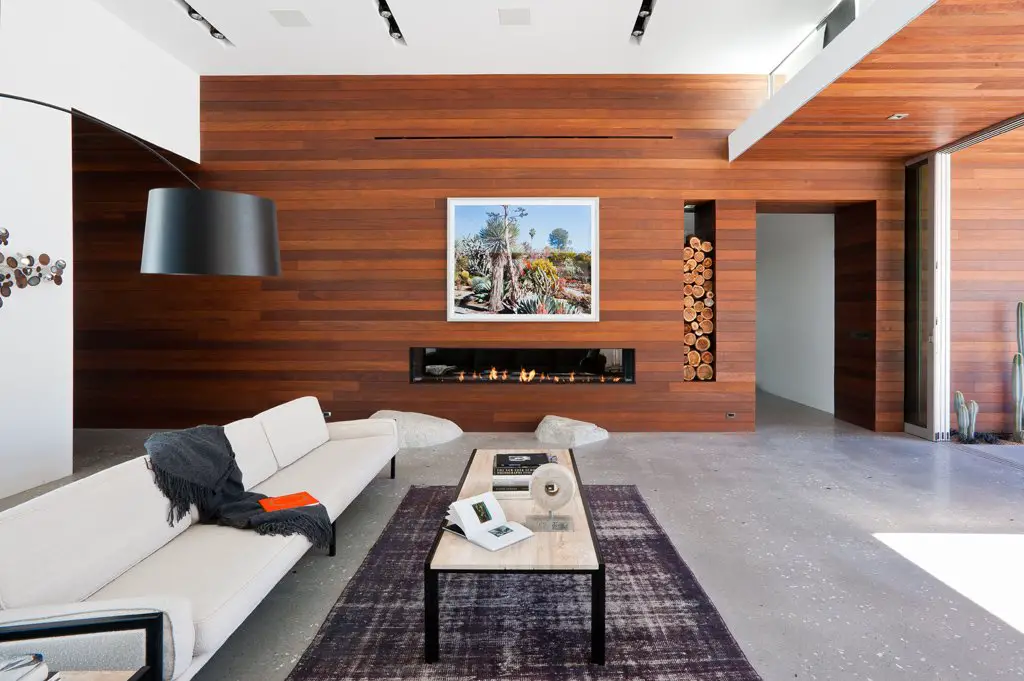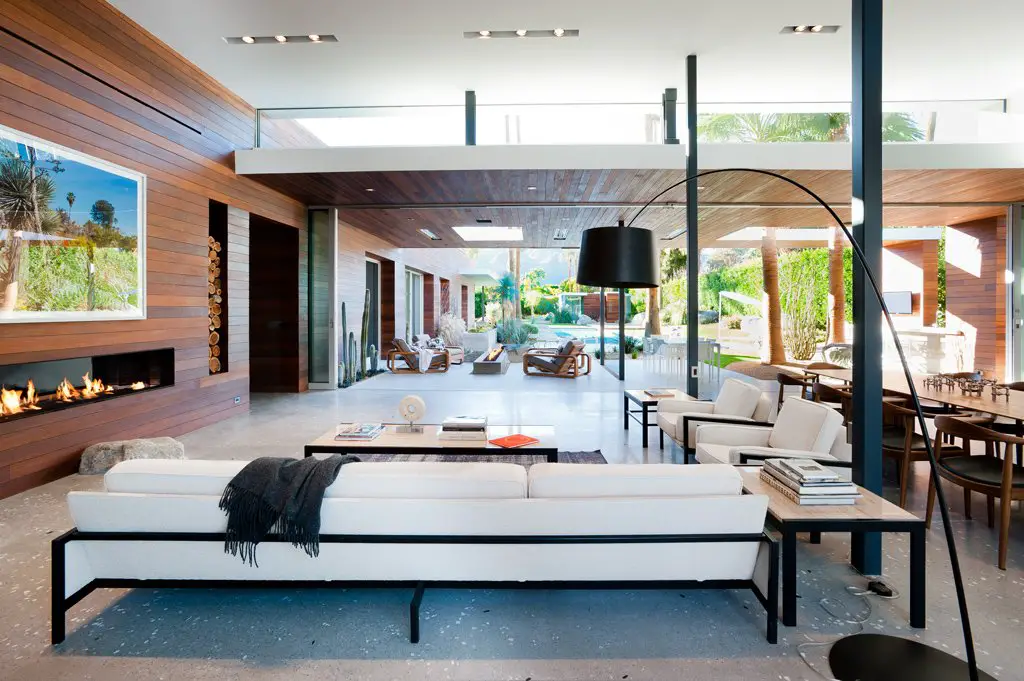 And why would you be, when you find yourself in a landscape so picturesque. Nestled amongst the foothills of the valley, with Mount Indio rising up in the distance, it is almost surreal in its perfection.
Most of the building itself is clad in an ipe wood siding which is consistently employed throughout the house. The kitchen units, dining table, bathroom units, and much more are formed of this material. Such bold repetition is a technique familiar to many mid-century style homes. To add further emphasis to the deep brown of tones of the ipe wood, the architects have used white foamed concrete to construct the flat roof, a rich contrast of colours.  
The interior space is incredibly luxurious. Statement furniture is scattered throughout each and the rooms are almost completely open plan, accentuated by floor-to-ceiling windows. Almost every spot in the house has unobstructed views of the outdoors.
The architects have added some further unique details. By detaching one section of the roof to  implement a narrow section of window, even the ceiling creates more opportunity for light to pass through.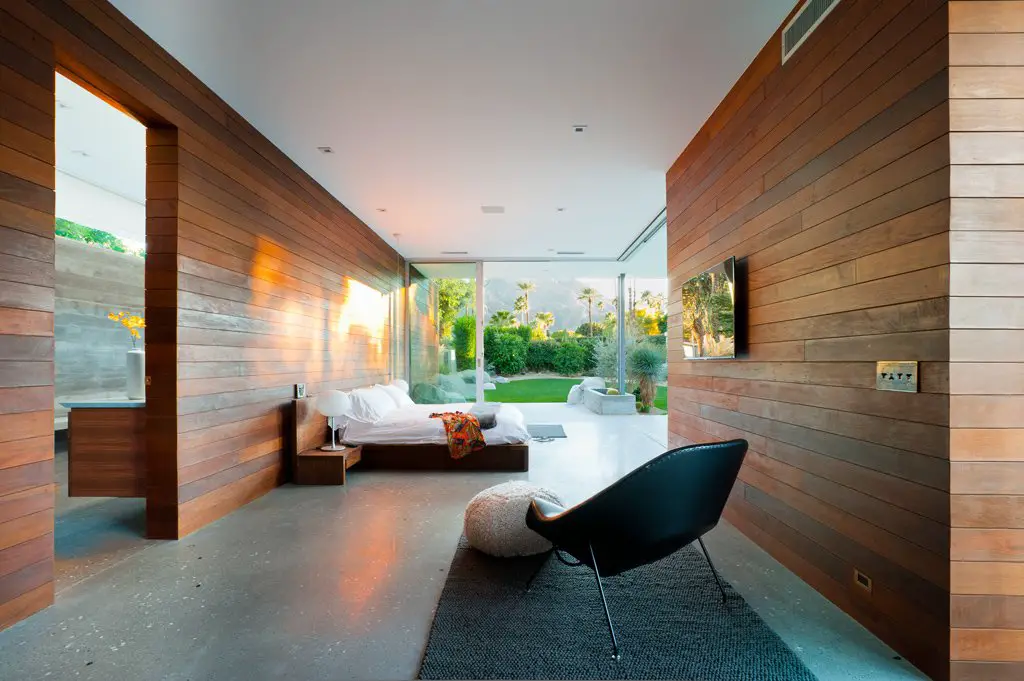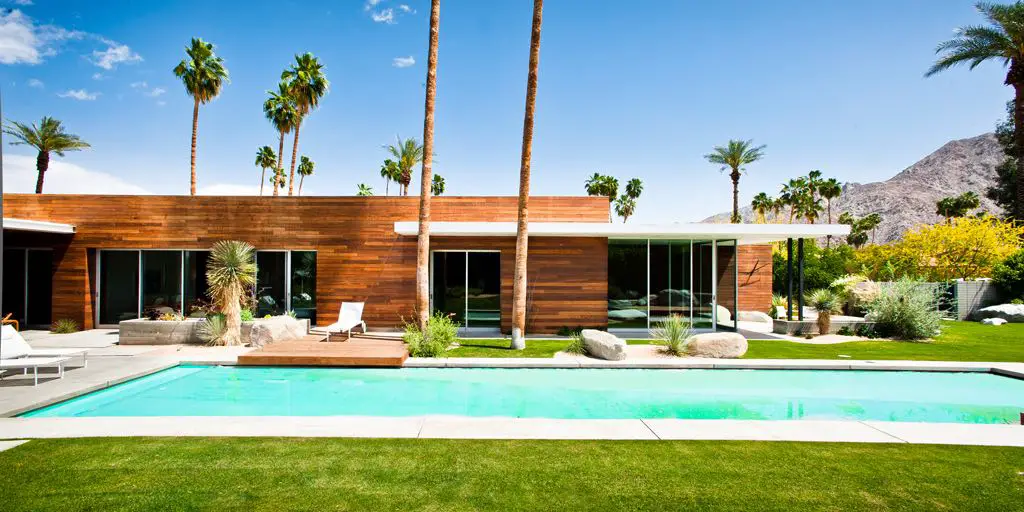 Photos via Michael Utterback