This mid-century house in Highland Park, Los Angeles, is nothing if not easy on the eye. Built in 1967, it has lately come onto the market having had just one owner in its fifty-year lifespan.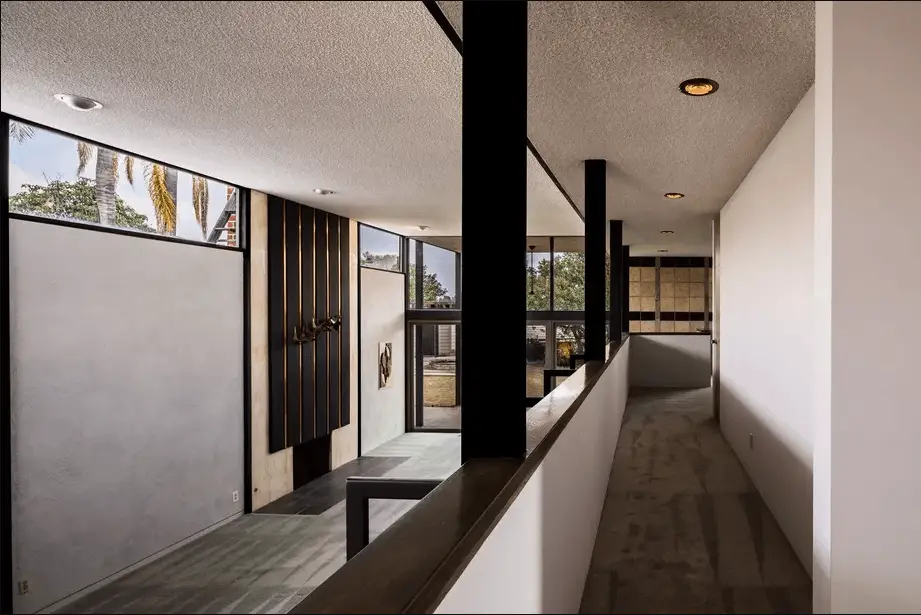 There's a fair few peculiar features to the home: the lovely overhang above the bath and the bathroom sinks, complete with coloured glass that creates a delightful light effect in the room; the looming fireplace in the large central living area, almost art deco in its gold pattern decoration especially when paired with the triangle pattern on the floor; and the curved window on the upper floor, to name a few.
READ ALSO: Donald Wexler's Smith Residence – Desert Modernism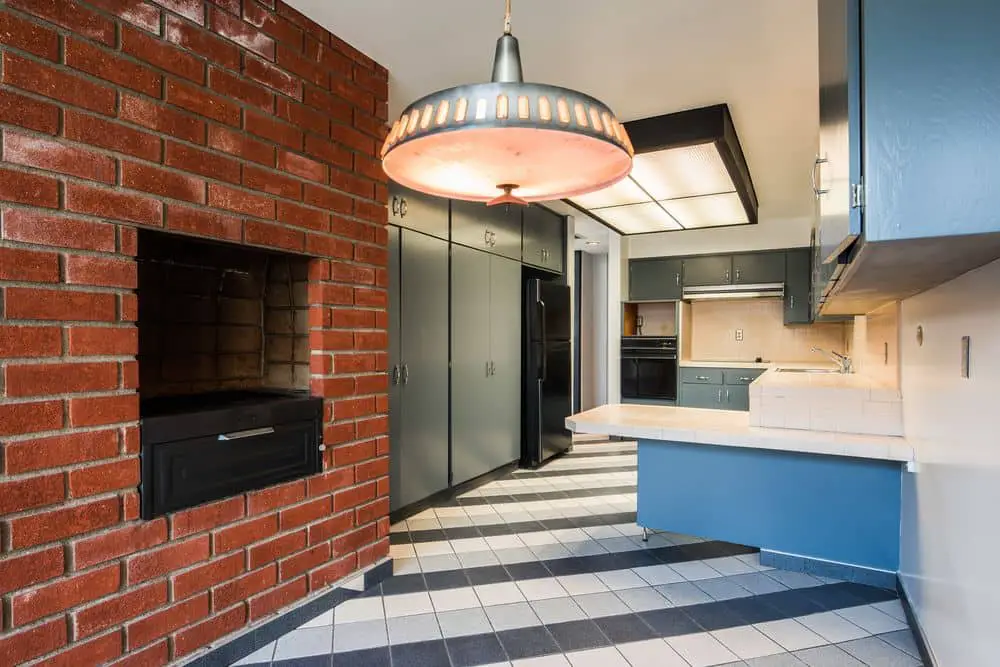 Throughout the house there is a preoccupation with patterns, not just in the floor of the main room and the bathroom overhang, also in the landing beneath the stairs with alternating vertical rectangles of polished wood and stone, in the kitchen floor with its parallel diagonal stripes of black, cream and grey, and in the tilework throughout the rest of the house.
READ ALSO: Frank Lloyd Wright Homes: The Charles Ennis House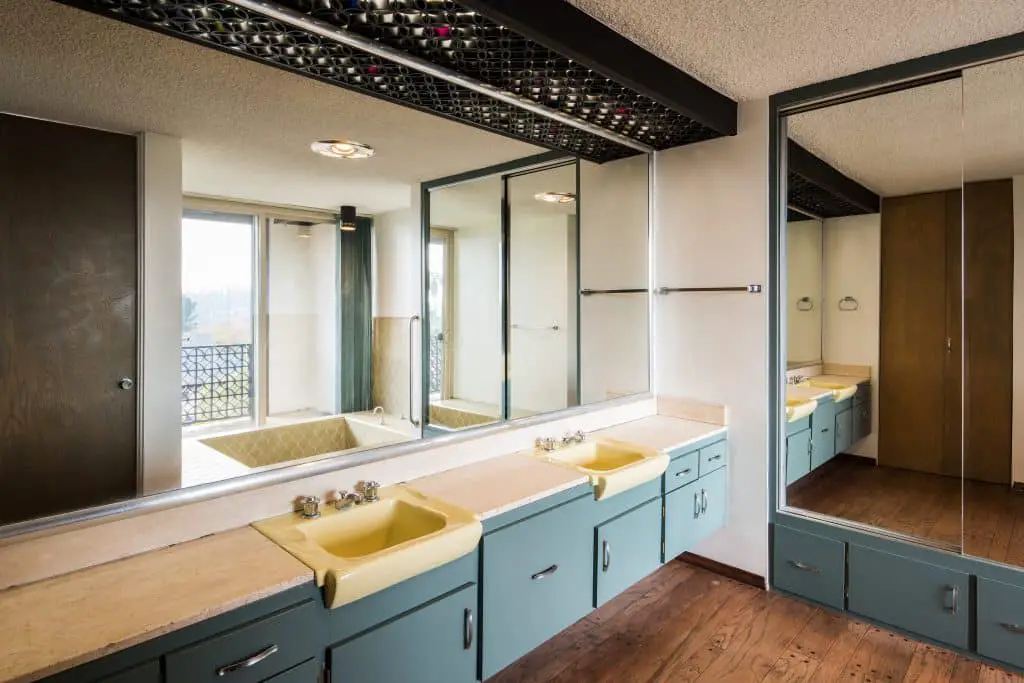 As it stands the home is in an obvious state of disrepair, having had the same owner since it was built, the home has not changed a great deal since then. Ideally any renovation should keep in mind these idiosyncratic features, ensuring they are allowed to shine once again.
Do you live in a mid-century or modernist-inspired contemporary house and want to be featured on MidCenturyHome? Contact us with some photos and a short description of your house at: info@midcenturyhome.com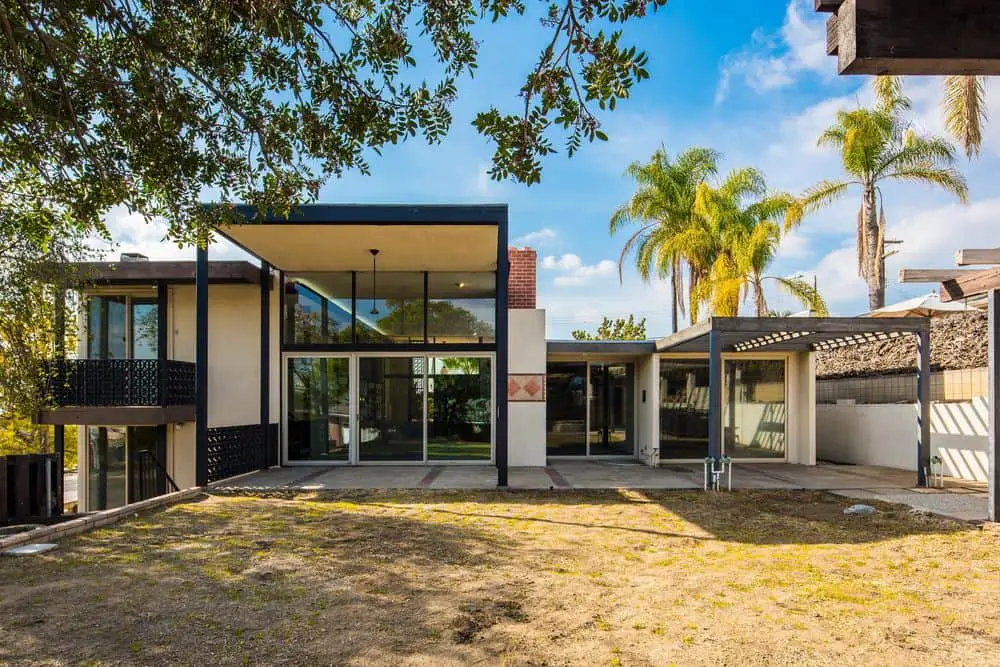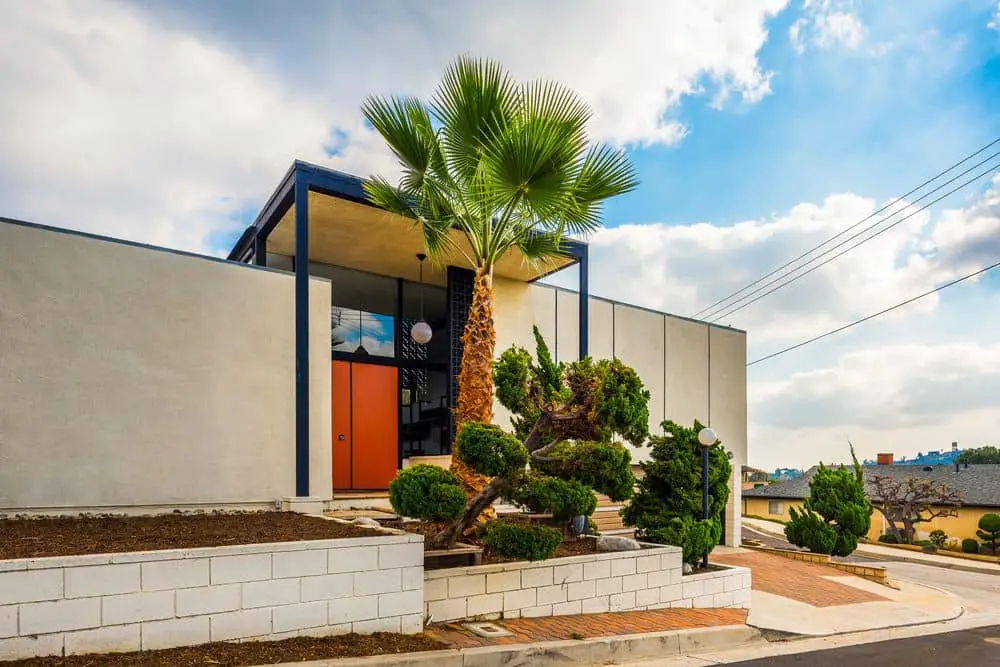 Photos by Richard G. Perez