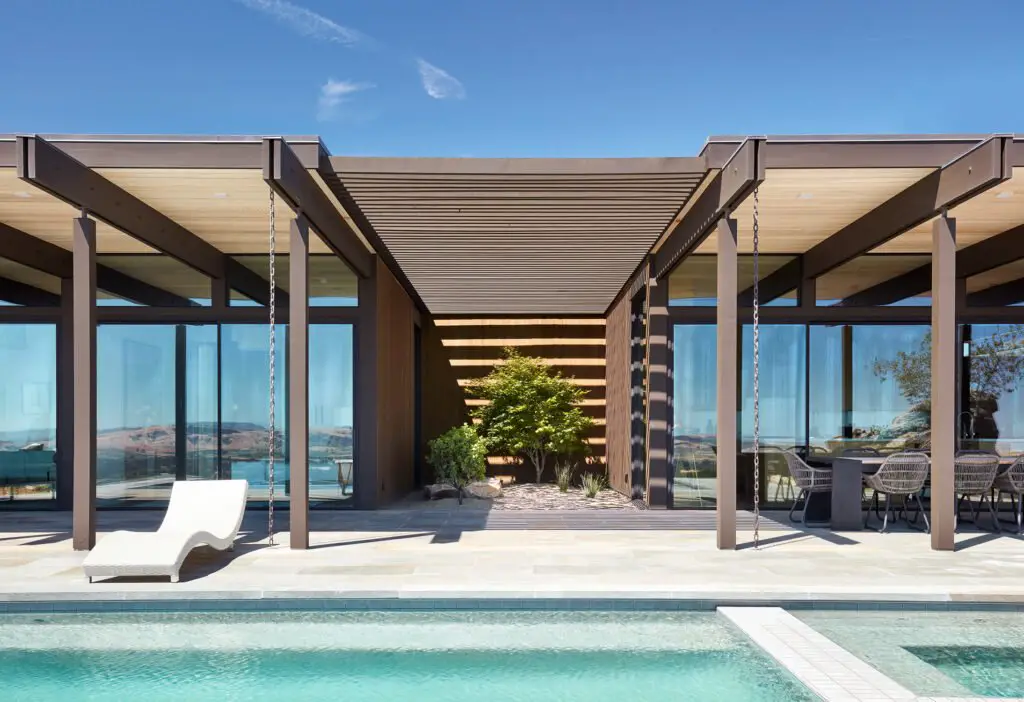 Designed by San Francisco's Klopf Architecture, this residence is a modern upgrade of a mid-century house, nestled into a Sonoma Valley hillside. 
The home, stretching over 4,068 square feet with a flat roof and discreet profile, blends seamlessly into its boulder-strewn hill and its design maximises the panoramic views.
Warm-toned stained cedar clads the exterior. The front, with fewer windows, ensures privacy, while an oversized glass door marks the main entrance. 
In contrast, the rear opens up with retractable glass, merging the indoors with a patio and infinity pool, showcasing the stunning valley views.
Inside, the layout is cleverly divided. A welcoming foyer separates the public and private spaces. The private zone in the west houses three bedroom suites, each a cozy retreat with its own seating and bathroom.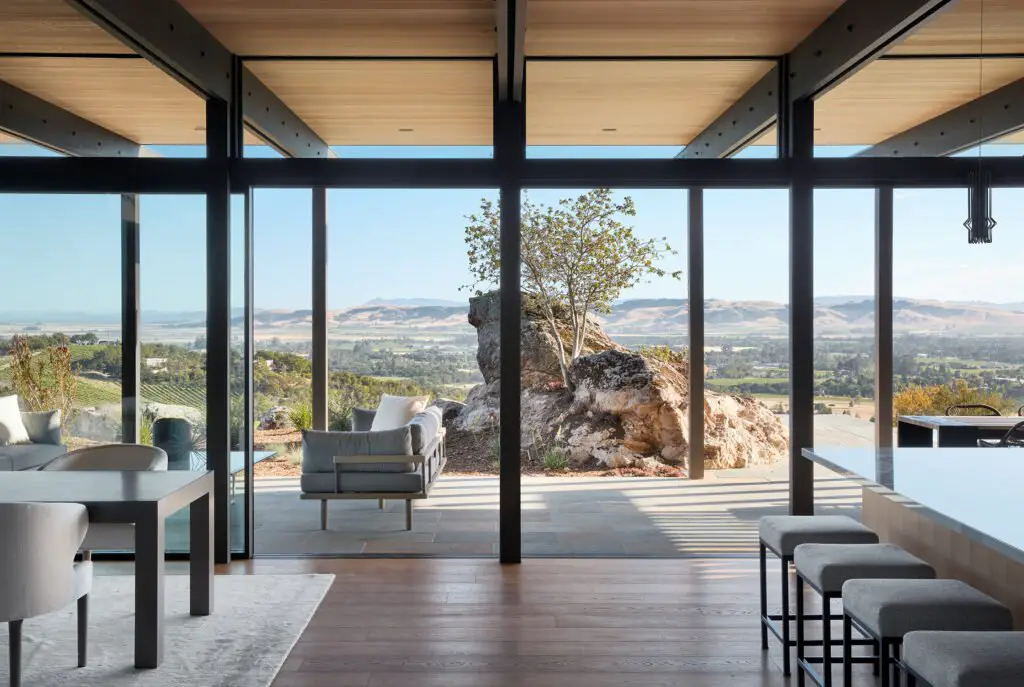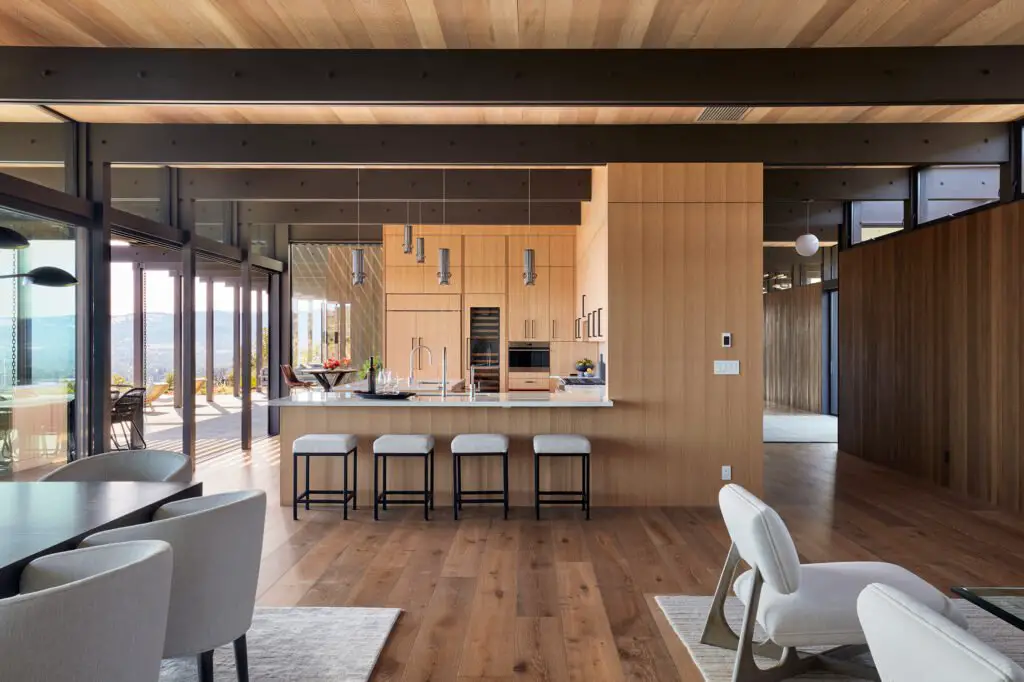 The public area, on the east, features an office, gym, and an open-plan kitchen, dining, and living space. The living room, with its continuous glass wall, offers an awe-inspiring view, extending over the pool and deck.
The house's linear design ensures most rooms have outdoor access, a feature accentuated by deep overhangs that shield the interior from Sonoma's heat. Rainwater is innovatively managed through "rain chains" that replace traditional downspouts, directing water elegantly to ground-level drains.
Warm woods, clean lines, and a rhythmic ceiling of posts and beams inside create a comforting, serene ambiance. This atmosphere is enhanced by the use of white oak in flooring and kitchen cabinets and Calacatta marble in the bathrooms. 
These elements, together with the home's overall design, embody the essence of modern California living.