Richard Neutra's Freedman House is a true icon. Built in in 1949 for the screenwriting couple Nancy and Benedict Freedman, it makes for an interesting contrast with the Sten-Frenke House, which the architect had built earlier in the decade for another Hollywood couple.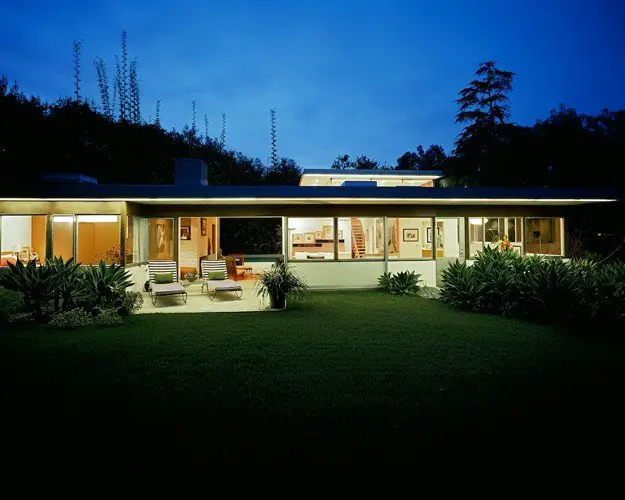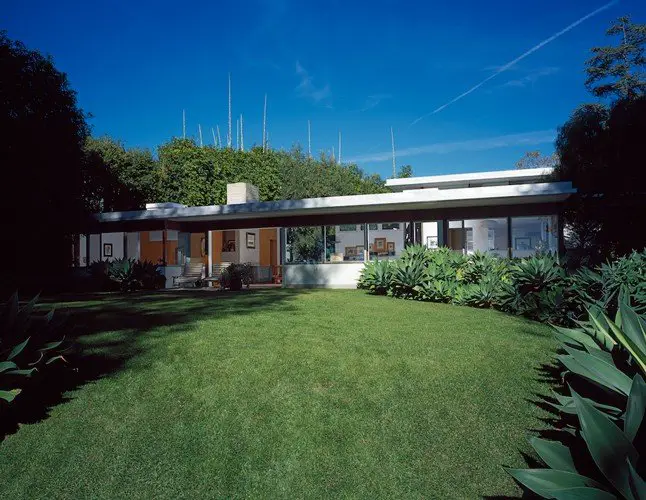 Unlike the Sten-Frenke House, which is slightly more bombastic and immediately impressive, the Freedman House represents a softer side to Neutra's Hollywood venture. Perhaps because this time the couple were operating behind the scenes, there is a much clearer sense of it being a tranquil retreat.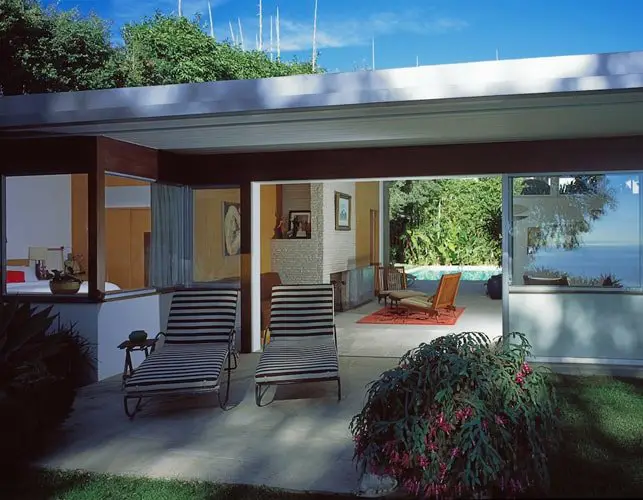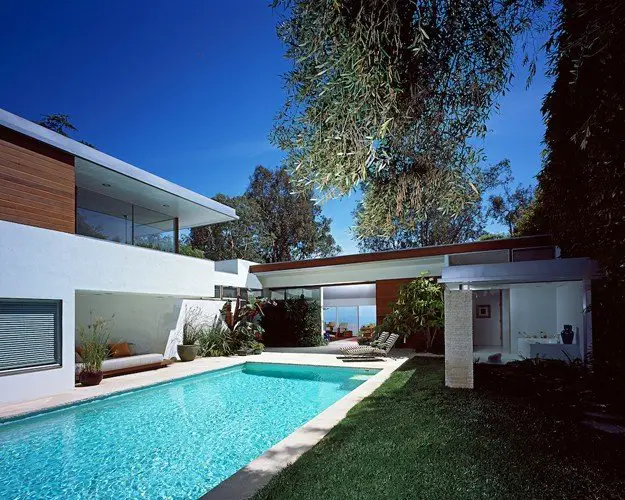 For instance, to afford more privacy, Neutra had the house set back from the road. Likewise, rather than being the main focal point of the house, the pool is quite unassuming, located at the side of the house. It's a positioning which calls to mind another home which we recently covered: Kate's House in Melbourne, Australia, although the similarity is surely coincidental considering how far apart the two homes are.
But like the Melbourne building, the Freedman House has recently undergone a careful renovation. The renovators were Nonzero Architecture, with the project led by their architect Peter Grueneisen.
By far the most significant change made in the renovation work was to add an additional floor to the house. The idea was to better make use of the spectacular views of the Pacific, now in full view from the second storey.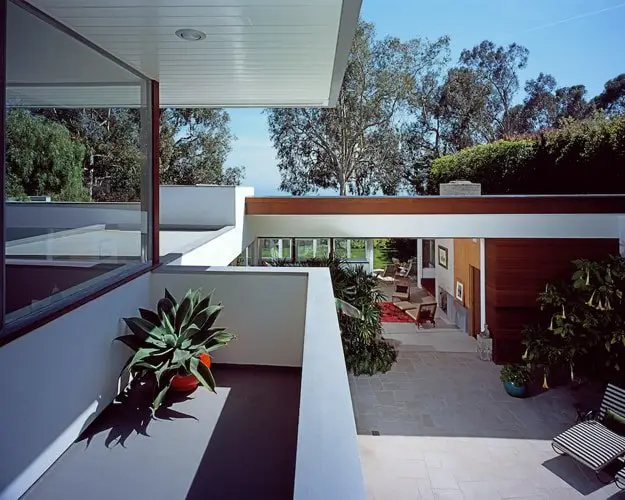 Presumably in a bid to make up for what could be quite an imposition, the rest of the work has been extremely faithful to Neutra's original vision. Notable features include an expert combination of the rich rusted brown metal panelling with the highly-polished wood throughout the house.
This is paired with a wonderful array of wooden furniture, some vintage, some brought by the owner, since the styles alternate between mid-century and contemporary. A few Breuer chairs are evident, beside a dining table surrounded by Eames molded plastic chairs.
READ THE INTERVIEW TO THE ARCHITECT: Nonzero Architects: The Mid-Century Architecture Specialists