Situated in the heart of Sao Paulo, Residencia AF by Jacobsen Architects unites mid-century modern with a tropical undercurrent.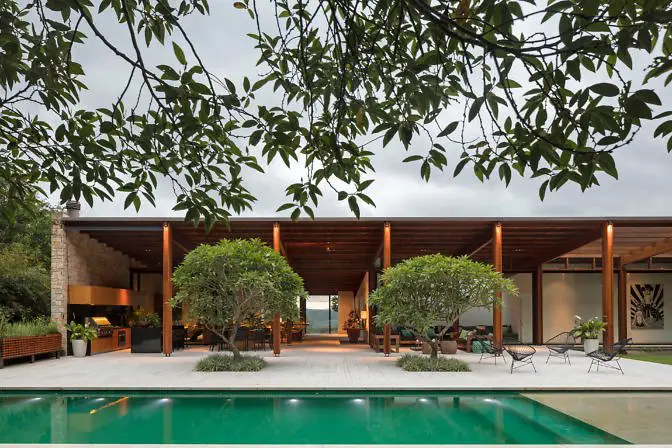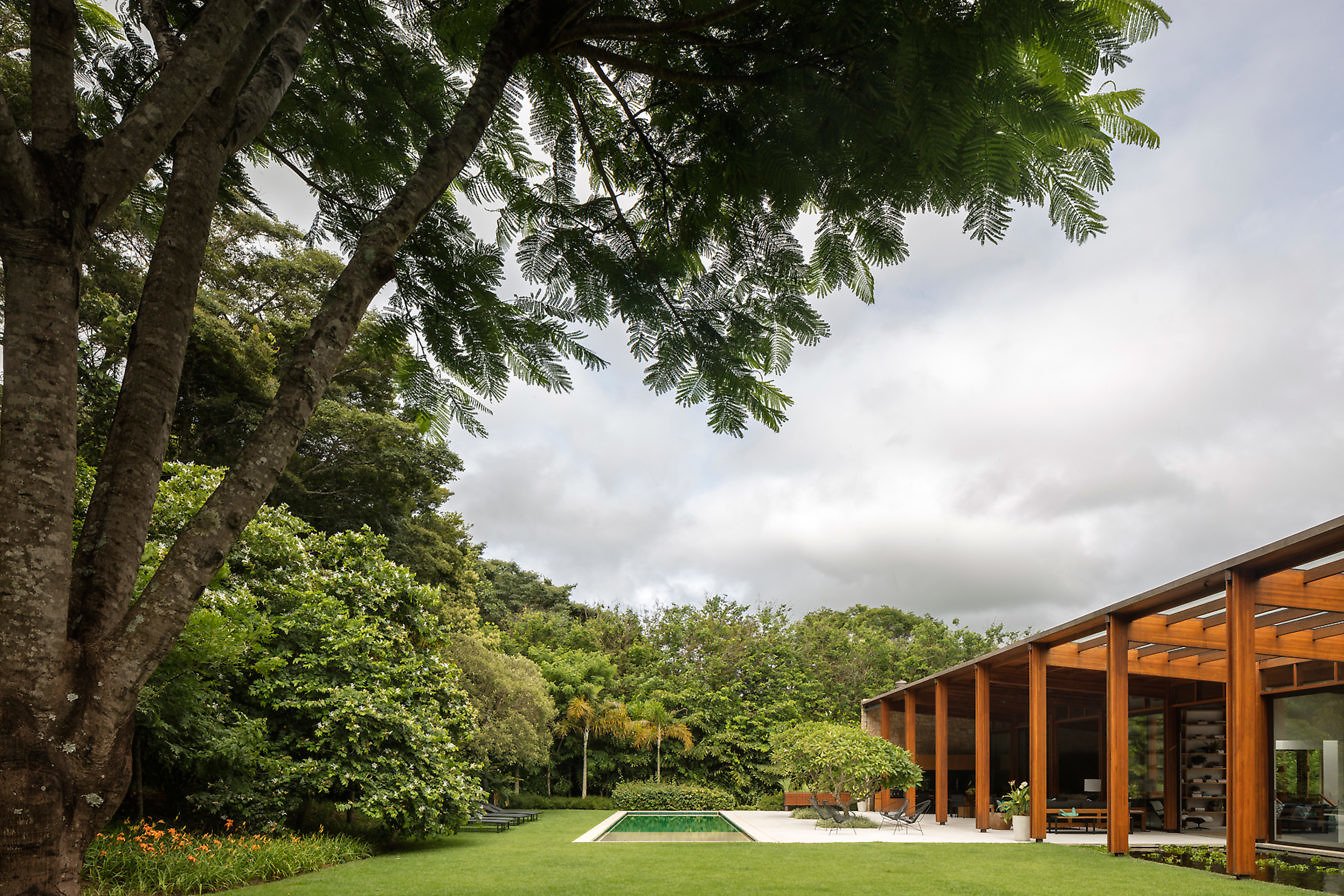 The scale is quite striking as you approach this house. It's height is accentuated by rows of thick wooden structural beams supporting the entire length of the building, which is a spectacular sight to behold. And with so much space, it has room for all the luxuries: a winery, home theatre, garage space, library, separate service quarters, swimming pool, and four bedrooms plus a master bedroom.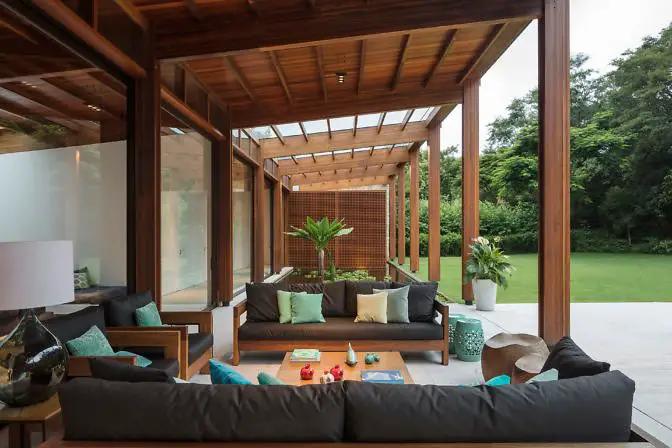 The communal areas such as a living, dining and kitchen can all be found on the ground floor as you enter, with the private living quarters tucked away upstairs. 
The architects have made the most of the abundant garden space by positioning the building so its longest side runs parallel to the terrain, exposing the generous communal living space to the light. The sloping ceiling of the ground floor grows wider as it reaches the terrain, directing all focus toward the pool and garden area.
ALSO READ: Nature Is The Main Inspiration For This Modern House
This is typical of Jacobsen Architects, who, over the years, have ensured their projects closely intersect with nature. The neatly manicured turf gives way to a rich dense forest circling the periphery of the building, creating a private enclosure from the bustling streets of Sao Paulo. The practice also always works with natural materials and according to their own description 'make[s] extensive use of elements such as luminosity, transparency, fluidity of spaces and structural lightness.'
Photos by Leonardo Finotti
The defining feature of this house is certainly the rich woodwork. The deep earthy tones give depth and richness to the house, and the detailing is meticulously crafted. Large, heavy set wooden grates line the building's exterior, encasing the house in an original textured coating.
Despite being in the centre of the city, this expertly crafted house serves as a special tropical retreat, far removed from the bustling streets of Sao Paulo.
ALSO READ: A Modern Glass House With a Mid-Century Inspiration by Klopf Architecture