Over the past year, we have featured a few projects that have emerged from the firm Klopf Architecture. Mainly these have been remodels. With the Glass Wall House, we get a chance to explore a home which showcases their expert capabilities when it comes to creating a home from scratch.
Completed in 2016, the home is situated in San Mateo, California, and was built on the site of an original, mid-century modern house by Joseph Eichler which had burnt down.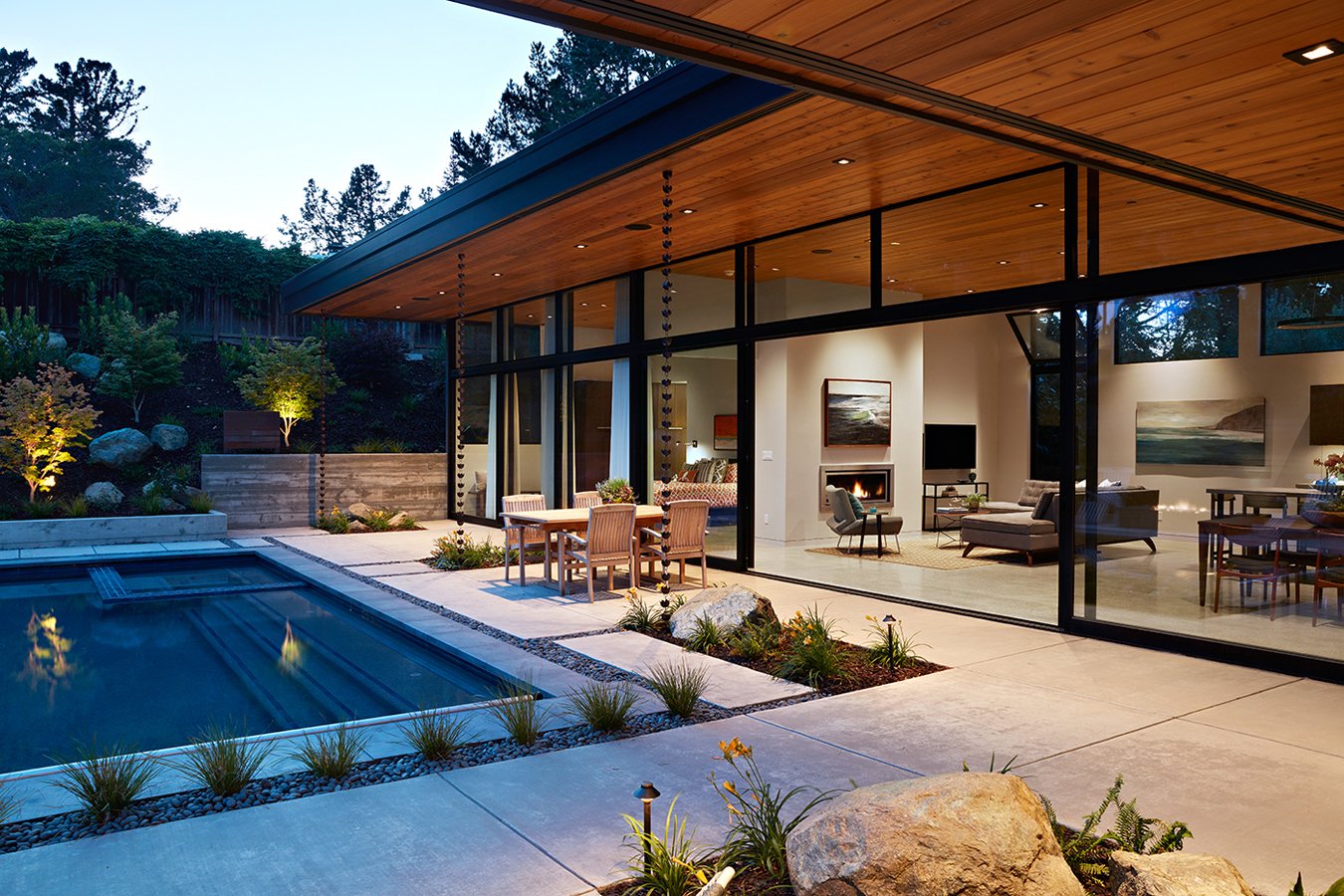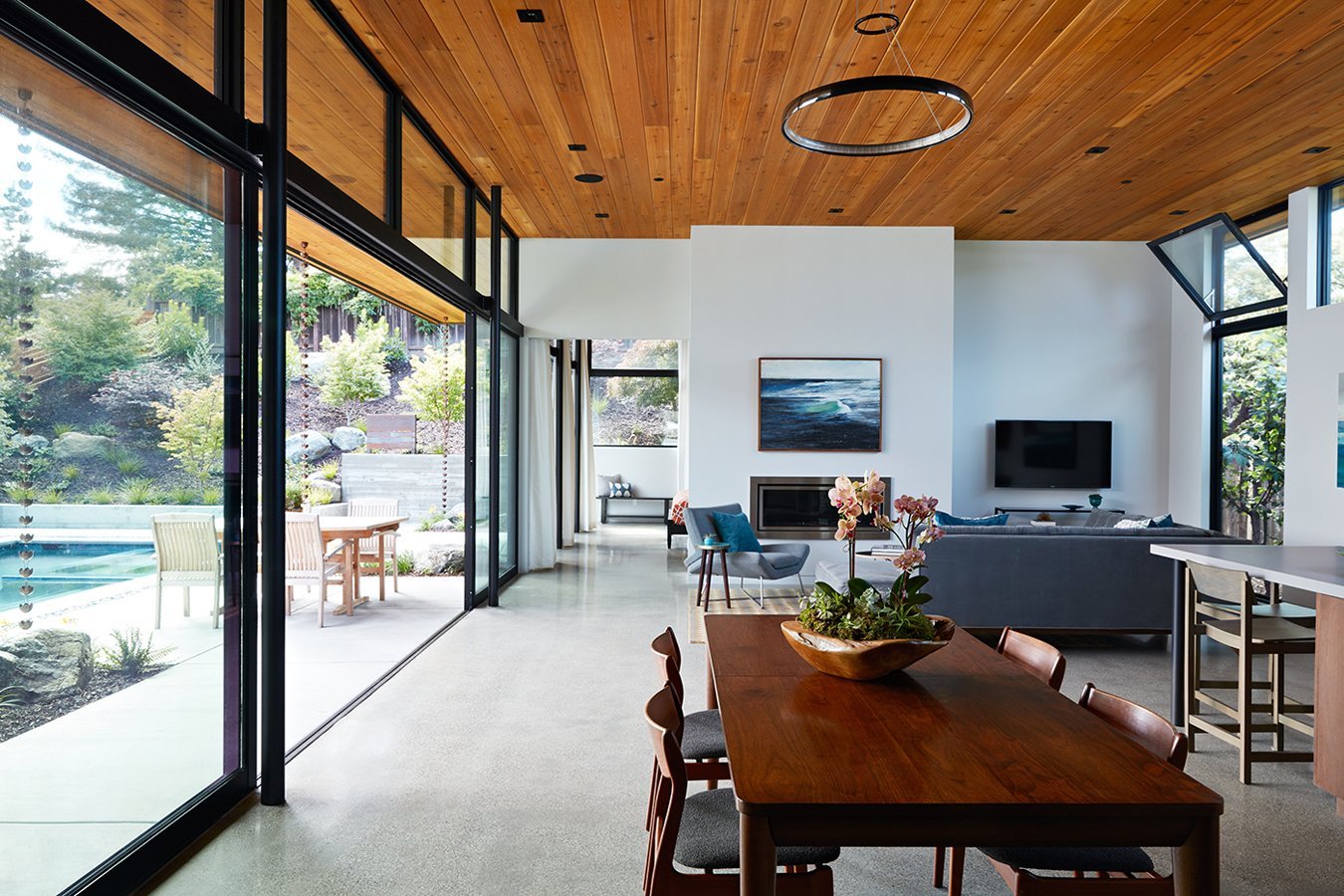 One of the Klopf projects we dealt with before was a remodel of an Eichler house. You can tell from this new build that Klopf have used this particular experience to really capture the essence of the original Eichler homes. Indeed, as with the Eichler remodel, this house is incredibly open, completely bathed in natural light, and all the while, incredibly simple in layout and general execution.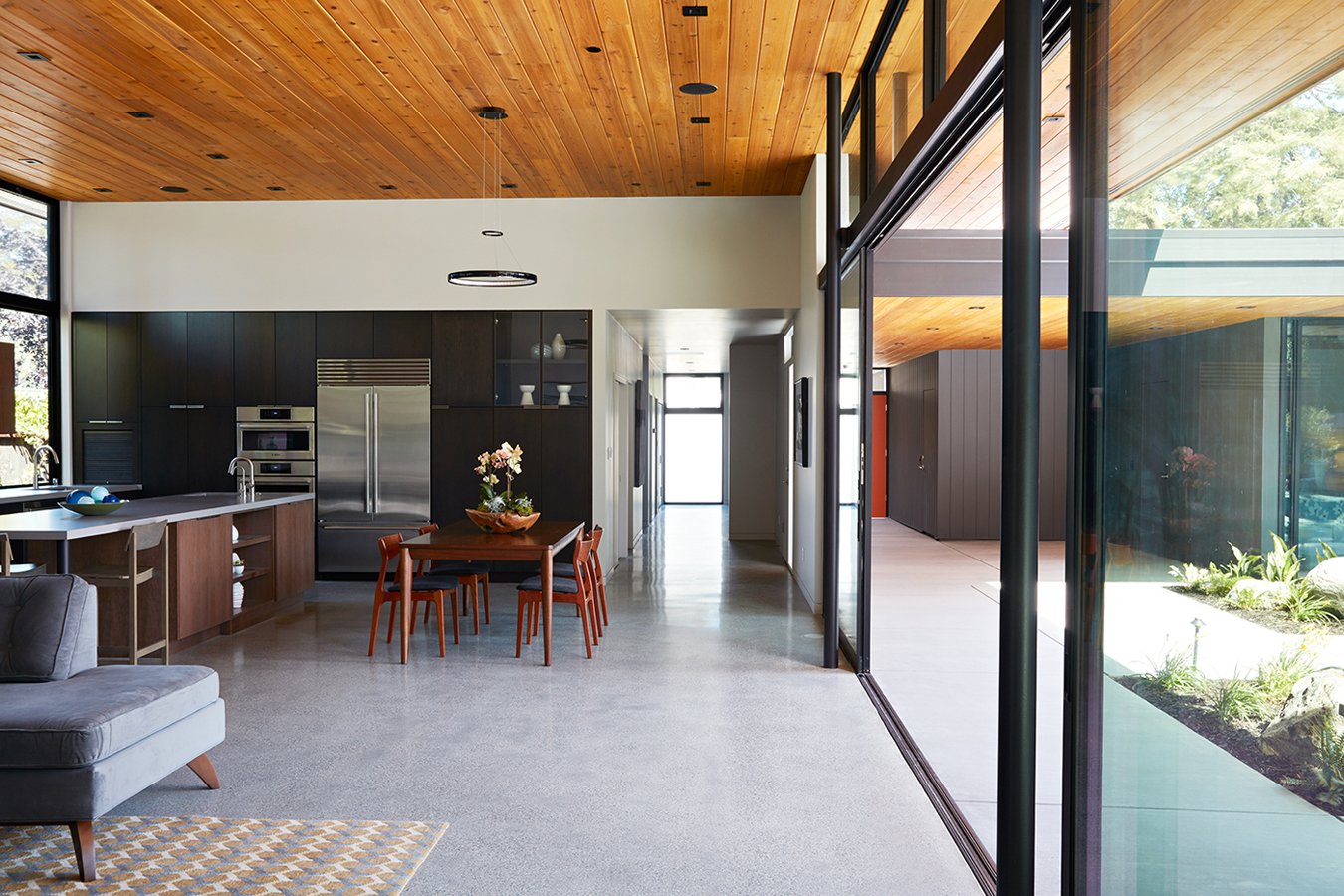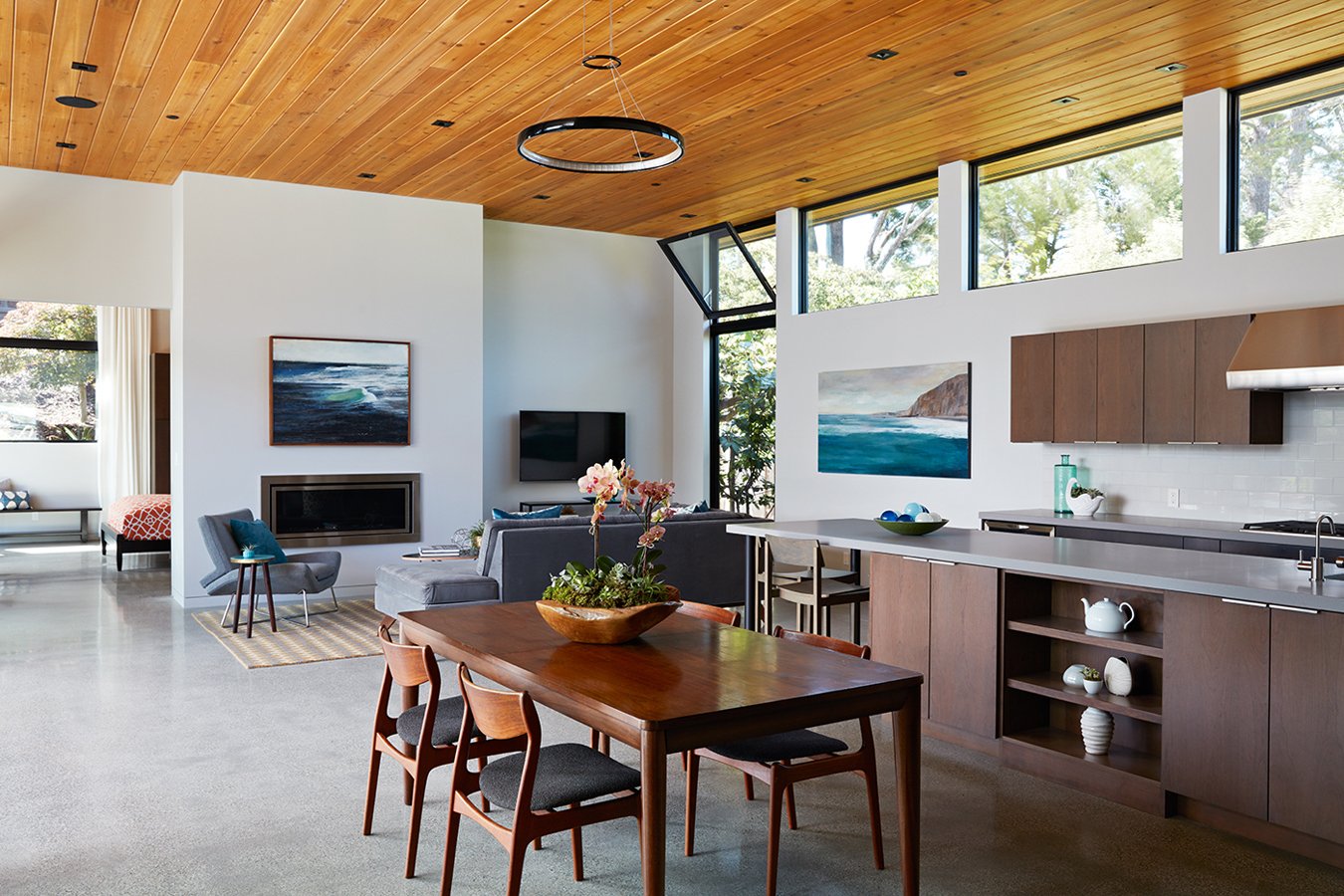 In the case of the Glass Wall House, this is because of what it is without doubt the main event in the design: an uninterrupted wall of glass overlooking the garden. As the name suggests, this is a house that is conspicuously transparent.
Situated at the home's rear, the effect of this wall of glass is to create a sense of airy, openness while still maintaining a clear sense of privacy.
Moving to the garden, the centrepiece is a small pool and jacuzzi. Exiting from the open plan living area, it takes just a few steps until you reach the pool, it's all very seamless. And though the pool/jacuzzi combo may only be big enough for one or two, it really looks quite luxurious.
This is due largely to the expert landscaping, courtesy of Arterra Landscape Architects. Arterra's work is characteristically modernist, with really clean, and manageable plants interspersed with solid hardscaping which manages not to interfere with the house itself.
Instead, what you see is a series of small shrubs lining one end of the pool, and a few small plants on the edges of the garden. But for the most part the space is occupied by light grey concrete slabs.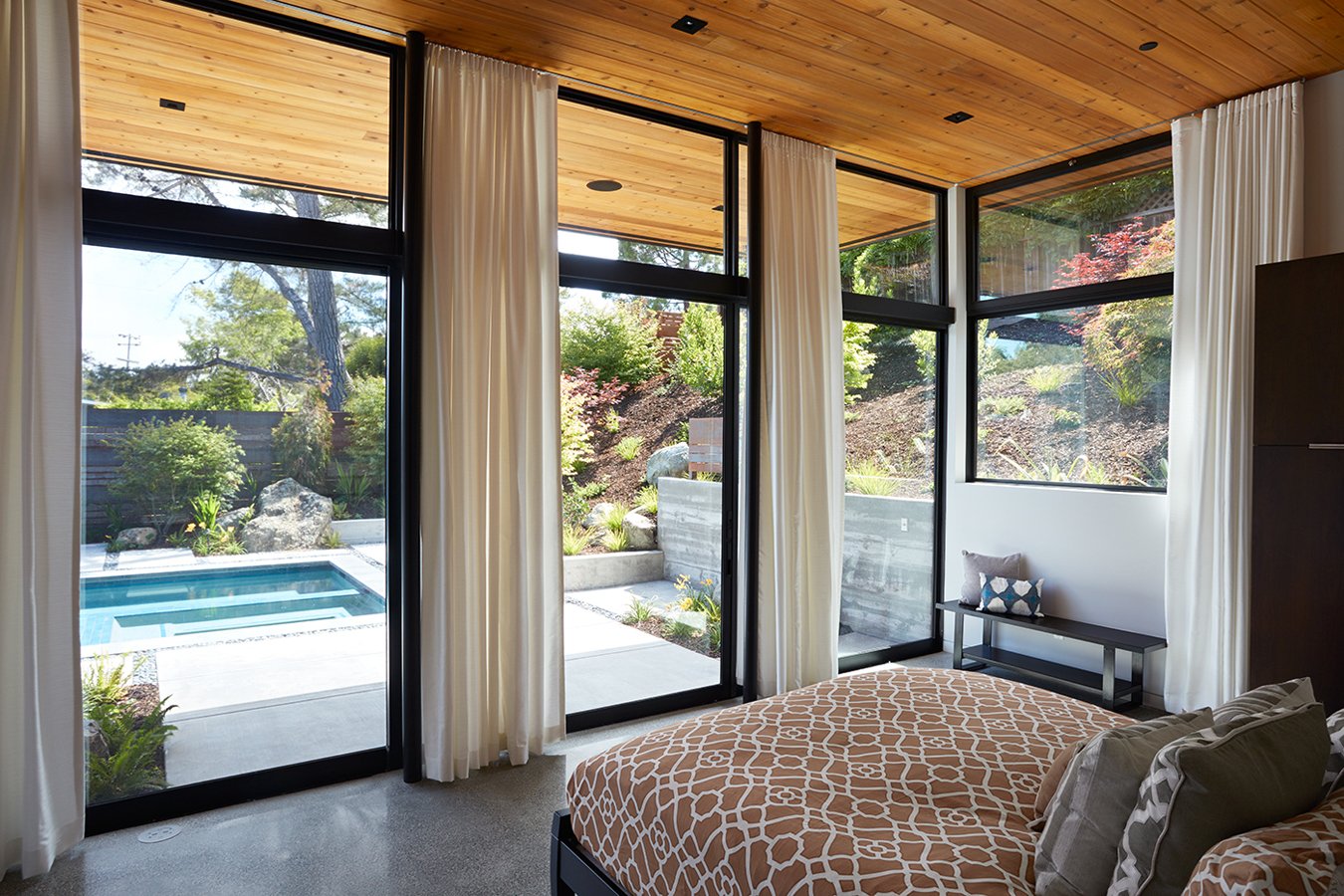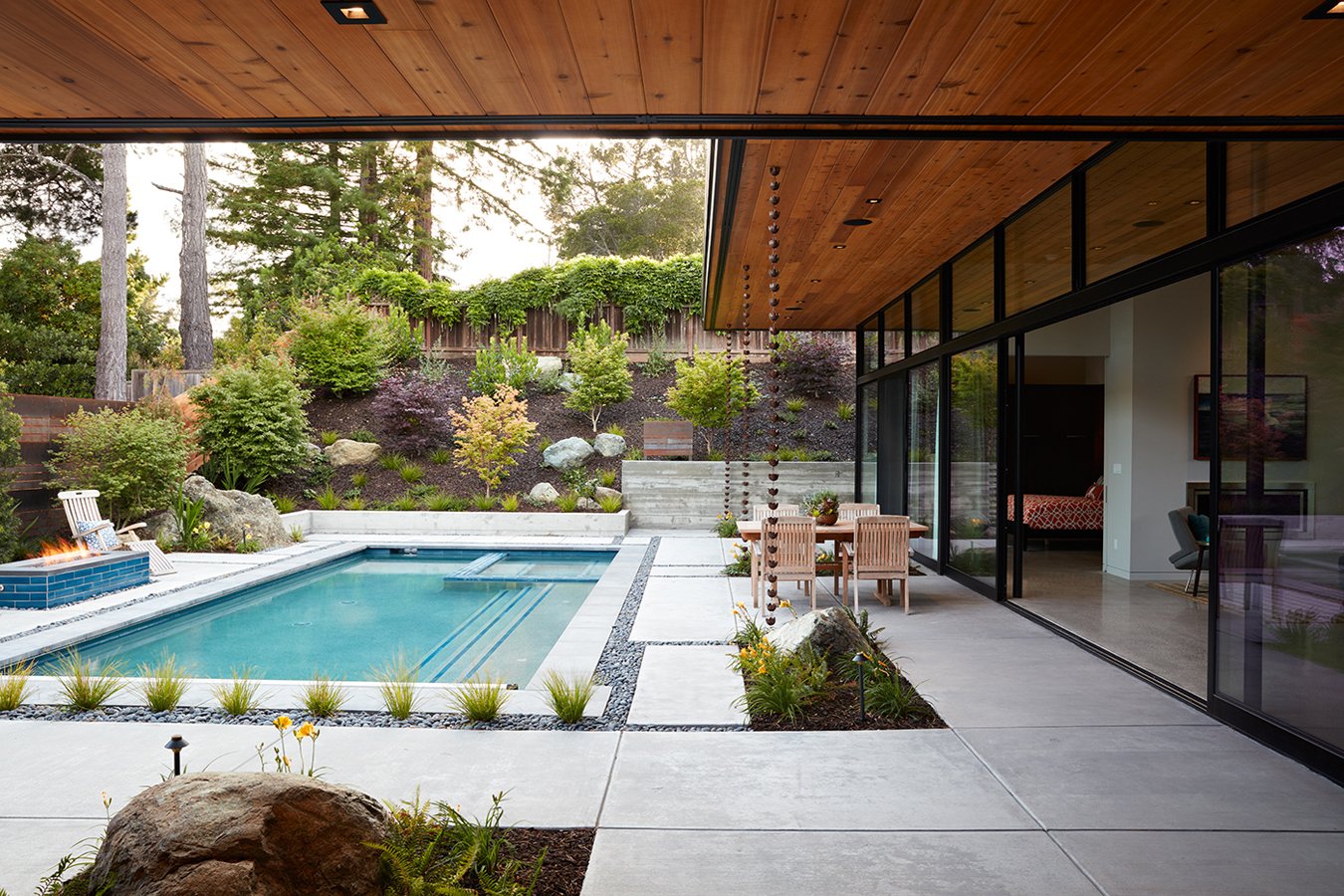 This is important, because, as mentioned before, the main event in this house is quite obviously the structure itself. With too many plants, the effect would be to interrupt the effortless flow between the inside and outside spaces.
Turning to the home's interior, Klopf have really managed to fuse traditional modernist style with a more contemporary edge: all smooth surfaces and stainless steel interspersed with modernist furnishings, such as the dining table and chairs in the main living area, which are distinctly Danish modern in aesthetic.
All in all, this modernist/contemporary fusion makes for another really special composition from the firm.