This mid-century home in Cape Town, South Africa, is as cool as they come. Originally designed by Gilbert Colyn in 1969, it underwent a significant renovation in 2015, overseen by Cape Town-based architects SAOTA.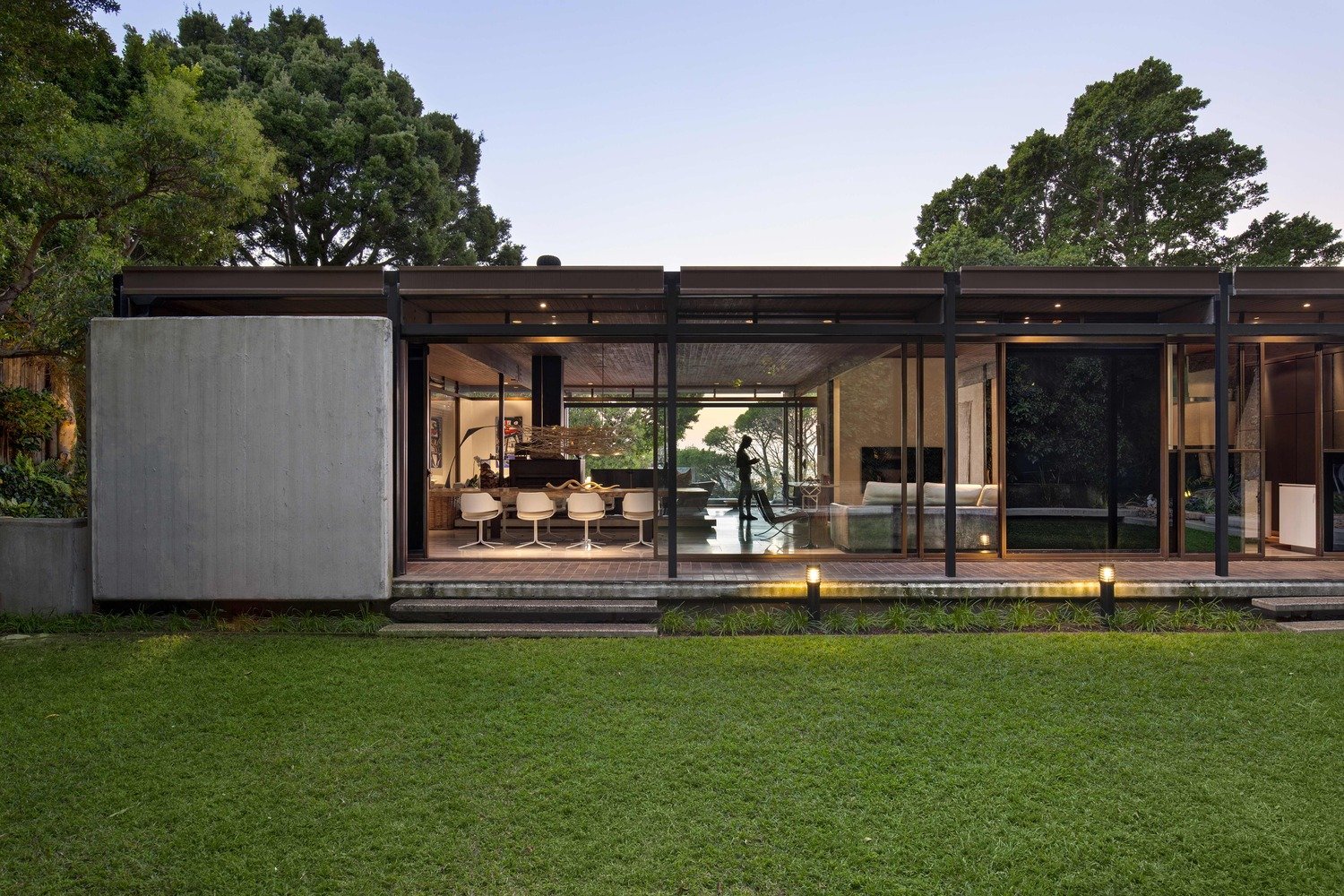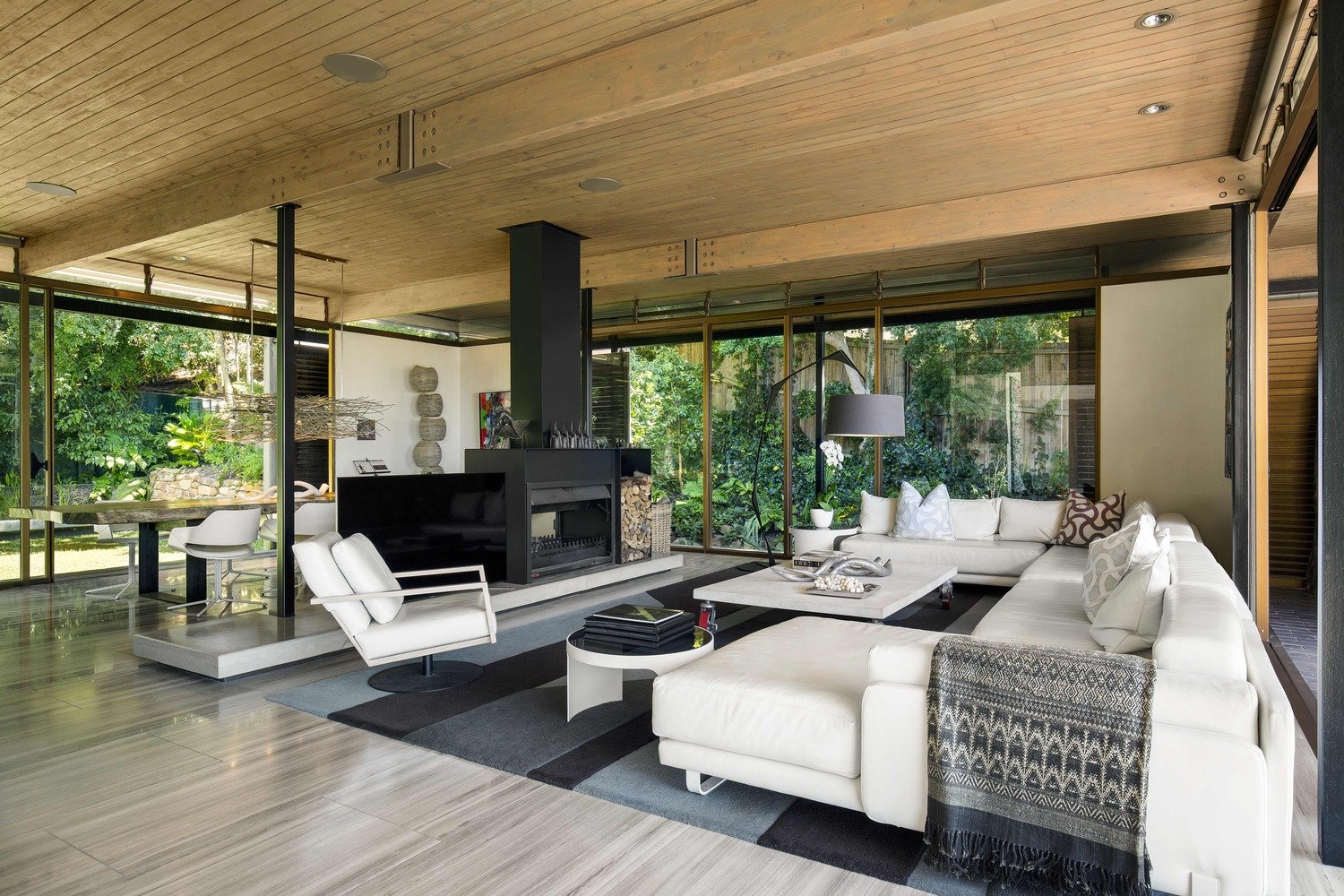 The home's standout feature is arguably not the home itself (although we will get to that) but its setting. Located in the suburb of Higgovale, the home is overlooked by the Table Mountain, and also overlooks the city and harbour of Cape Town. As such, views of both town and landscape are utterly spectacular.
That being said, successive designers have really made a house that accords with this impressive setting.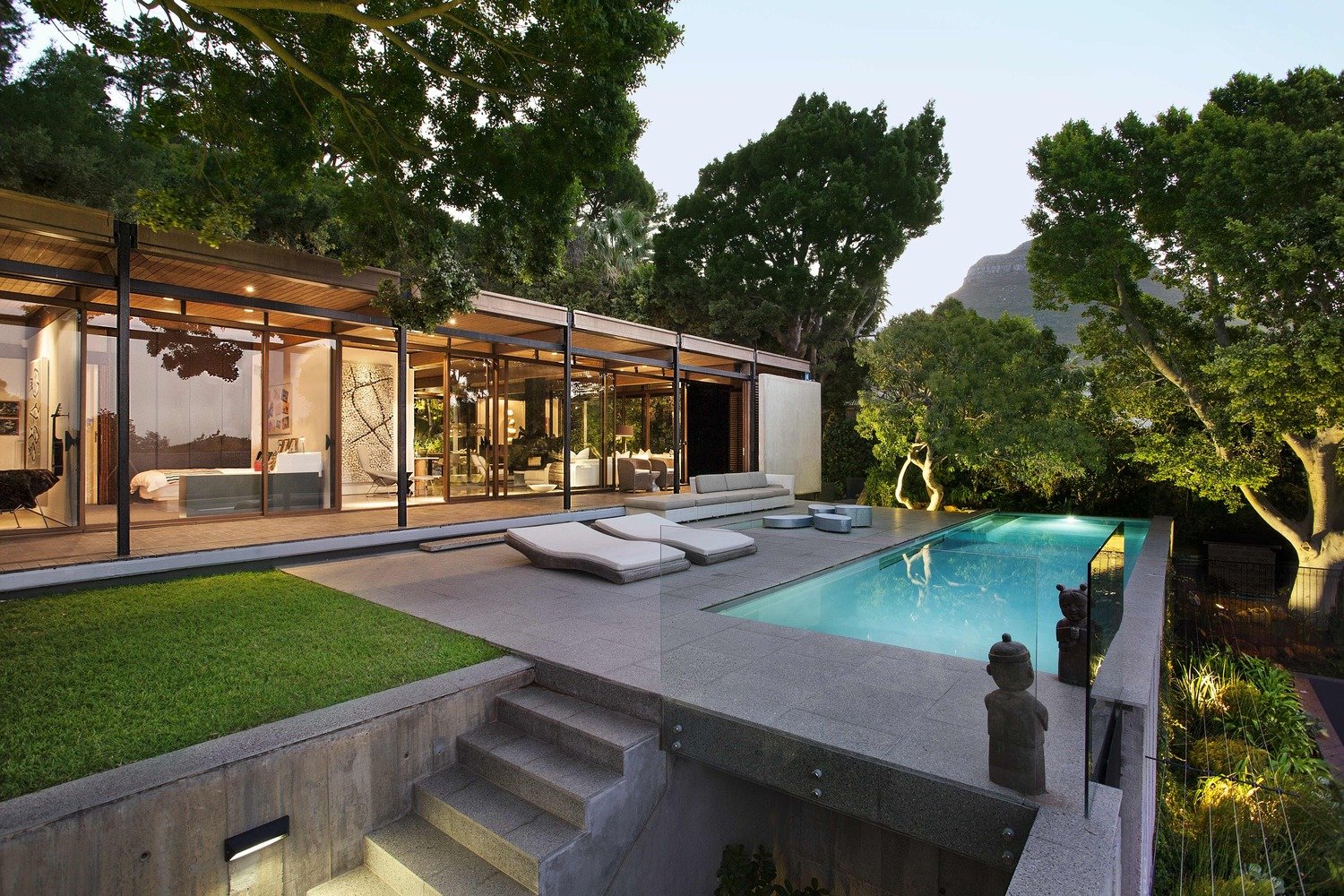 Indeed, whether it was intentional or not, there's a pleasing tendency for various elements of the home's interior design to signify aspects of the environment outside. For instance, in the master bedroom's en-suite bathroom, there are a couple of boulder-shaped poufs which recall the the rough mountain landscape.
Meanwhile, in the kitchen, the dining table is a single vertical slice of a tree, no doubt a small sample of the immense nature in the area. And in that vein, throughout the house, the artwork seems to emphasise large abstract forms influenced by nature.
All this is enhanced by several other aspects of the contemporary home design. A couple that are especially worthy of note are the big floor-to-ceiling windows, which allow you to look right through the house, and the colour palette.
Comprising a variety of greys and browns for the most part, the home's colour palette is fairly muted. Take for example the open plan living area: the sofas and chairs are white, the floors and rugs are grey, the lovely furnace that serves as the room's centrepiece is dark grey, while the closest the room gets to any colour is the wood ceiling.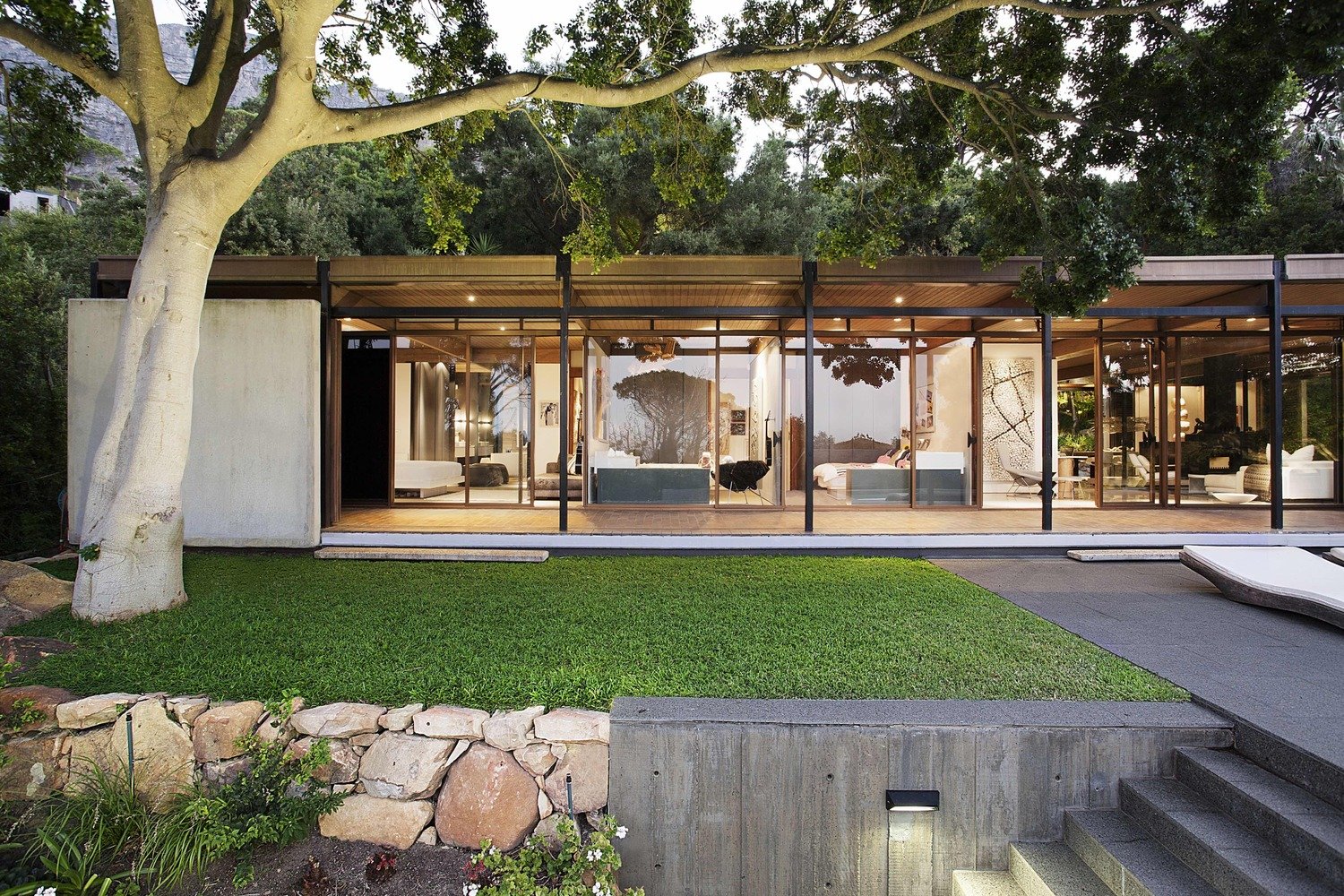 This choice, couples with those big windows, has the effect of emphasising the lush greens of the surrounding bushes and trees, especially when viewed from the outside, where the grey exterior really highlights the abundance of nature the house enjoys. Again, it is credit to both SAOTA and Gilbert Colyn before them, that they have made the house subordinate to its surroundings.
No surprise, then, that House Invermark was recently awarded the prestigious Commendation from the Cape Institute for Architecture (CIfA). After all, it's a very thoughtful design.