The contemporary Crestwood Residence from Canadian firm Ancerl Studio is an understated modern house in Barrie's coveted North Shore neighborhood. Sleek and stealth, the luxurious home is a design-focused, user-centric sanctuary for modern day living. From its grand foyer to its cozy informal dining spaces, the spaces within Crestwood Residence make for magnificent and memorable moments.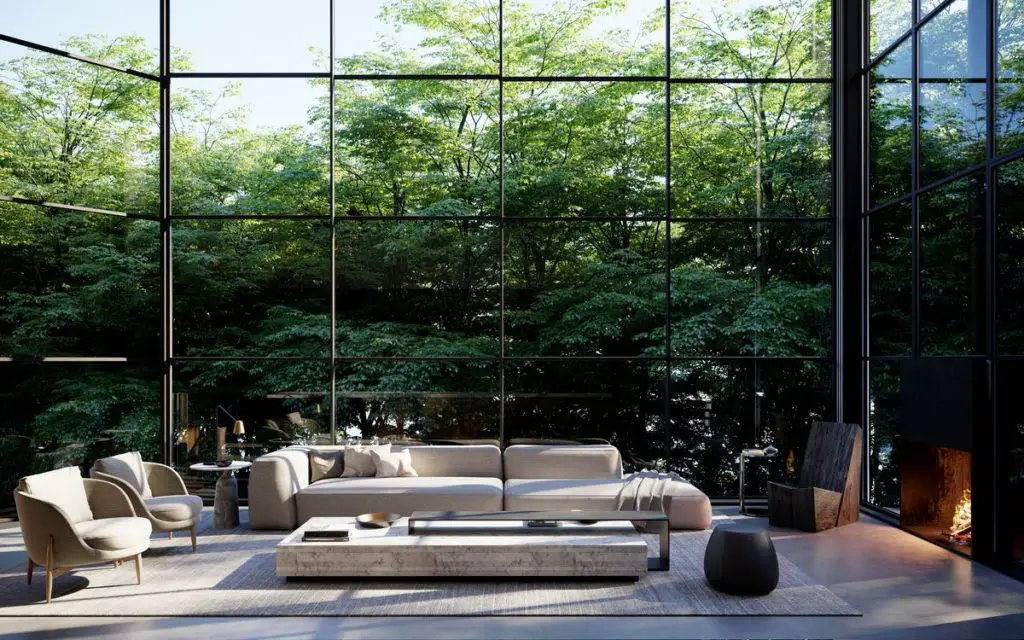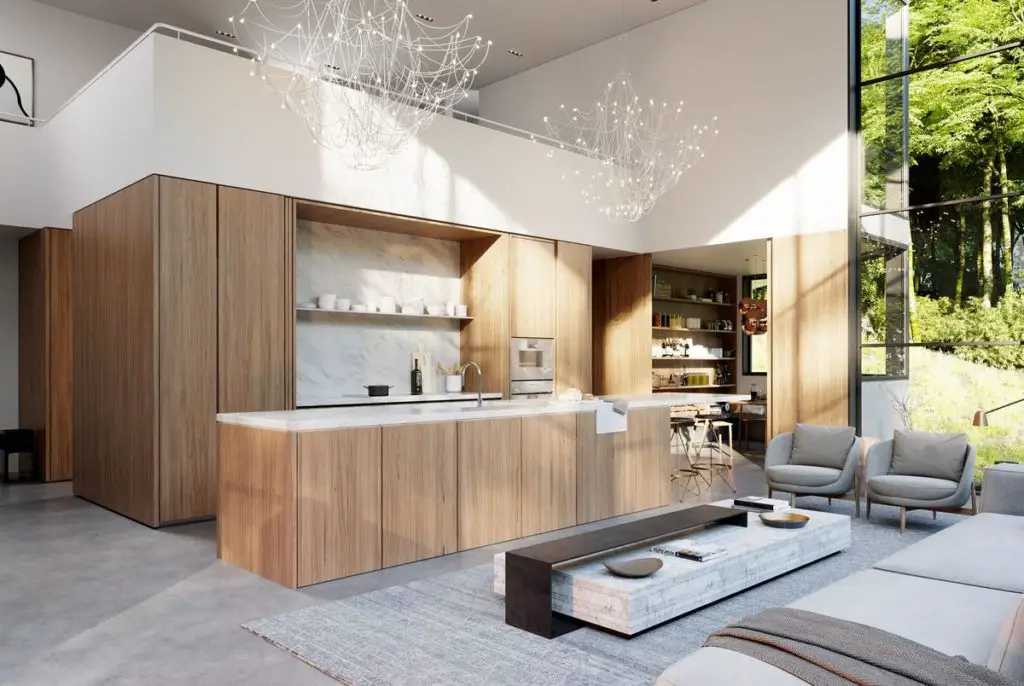 Situated on a sloping hillside on the boundary line between Barrie and Oro-Medonte, this three-storey home cradles the site's natural contour and topography to preserve the undulating landscape. The architects, who wanted to maximize the site's lush terrain, thoughtfully decided on form and materiality to integrate the interior to the spectacular vistas of the surrounding forest and lake.
Capitalizing on the panoramic landscape, Ancerl Studio oriented this modern home lengthwise. While the facade facing the street is opaque, minimizing direct sightlines into the property, the rear is visually transparent to capitalize on the stunning views. This design strategy affords the owners a delicate balance of privacy and openness. Consistent to the architects' vision, the house creates spaces that are not only comforting and effortless, but also custom to its clients' needs.
This spacious modern home features a striking mix of glass, concrete and steel. The harsh industrial feel this mix of materiality produces is broken by the warmth of wood. Wood finishes not only permeate the interior but wrap the exterior to create a cohesive connection to the surrounding forest.
The foyer opens up to a 30-foot ceiling enveloped in large windows, constructing an illuminated and inviting space. The living room sits at the backdrop of gorgeous greenery, creating a continuous connection between nature and habitat. The architect's maximization of views is extended in the upper-storey spaces, with the bedrooms facing phenomenal forest views. The bathrooms are as closely designed as the public spaces within the house. The white-washed walls create a clinical yet compelling aesthetic.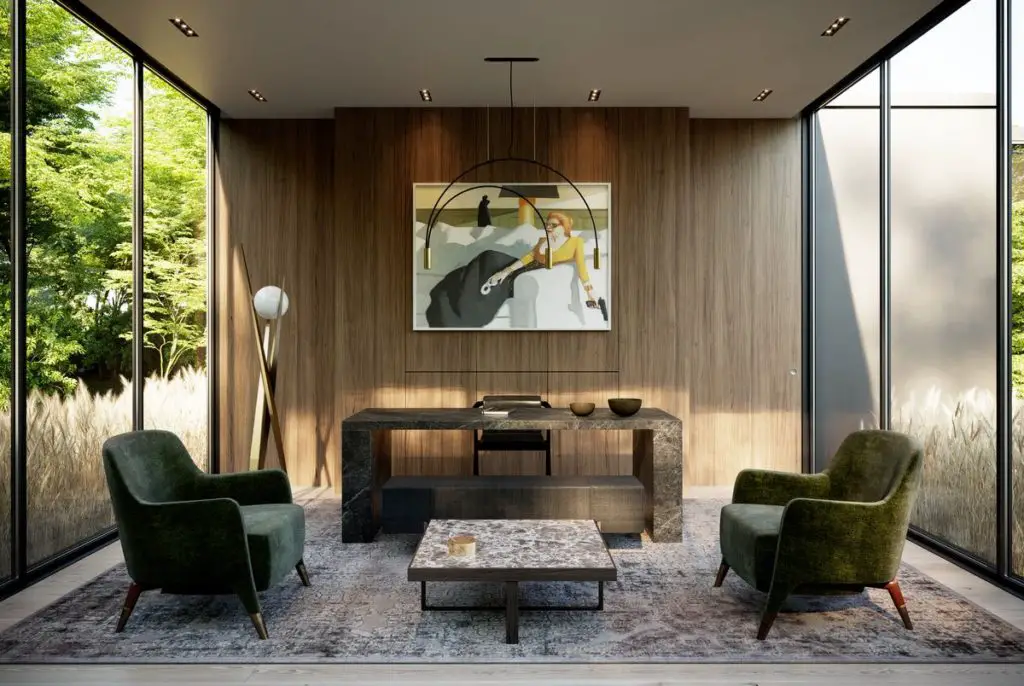 The center of Crestwood Residence's concept is an homage to holistic design, coordinating architecture, interiors and landscaping into a unique contemporary home. The architects' design decisions were constantly driven by maximizing user-experience whilst minimizing materials. Each space is a thoughtfully crafted opportunity to reconnect with nature.
The Crestwood Residence is a careful balance between minimalism and excess. Each detail, from the heated flooring to the glass-walled elevator, serves a purpose. The resulting residence is a mix of soothing and sophisticated. It is a home conducive to calm and comfort – a calculated integration of architecture into nature.