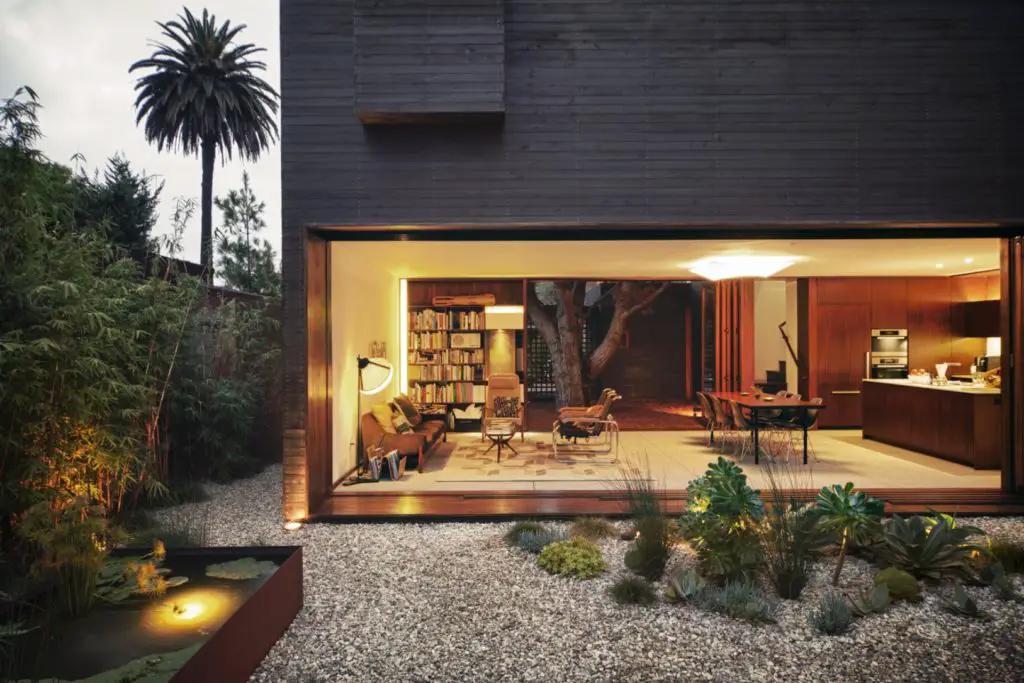 This contemporary home design is the epitome of a harmonious balance between indoor and outdoor living. Situated in Venice, CA, the project was brought to completion in 2013 by Sebastian Mariscal Studio. The use of natural materials, open space and plenty of glazing which slide open, each space of the house is carefully planned in correspondence to the surrounding environment.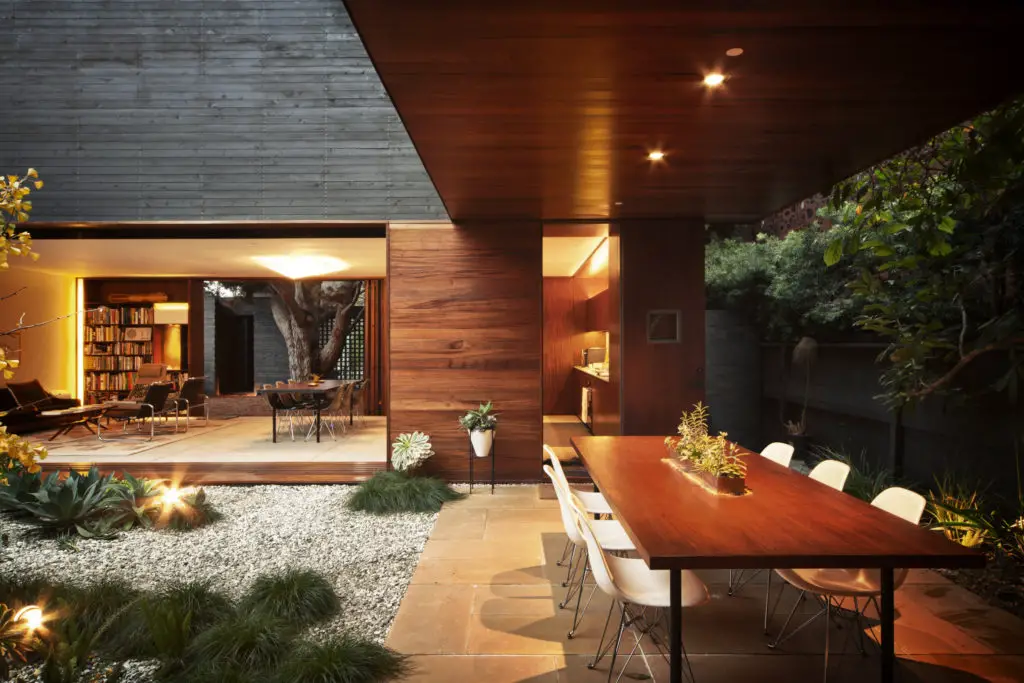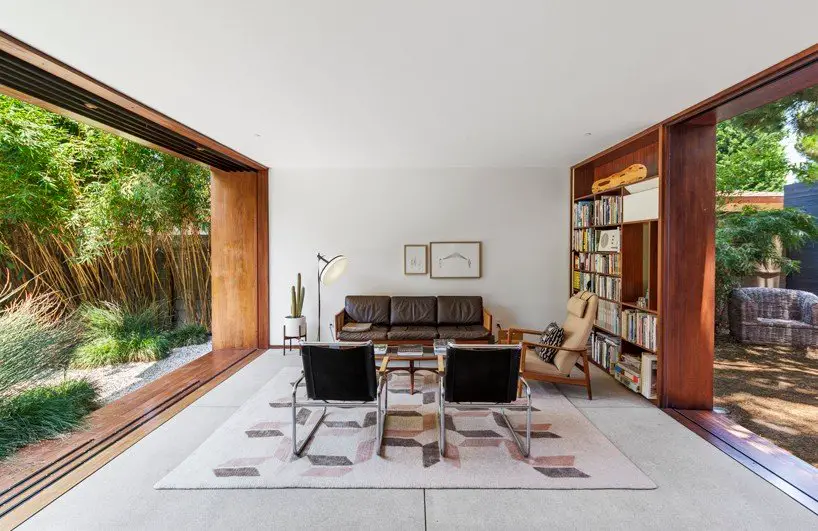 While creating the blueprints for construction, the architect was highly mindful of the existing natural landscape. With that in mind, Sebastian Mariscal introduced a series of modules so that the entire framework would work together while respecting the 37 meter tall pine tree, California live oak as well as a magnolia on the premises.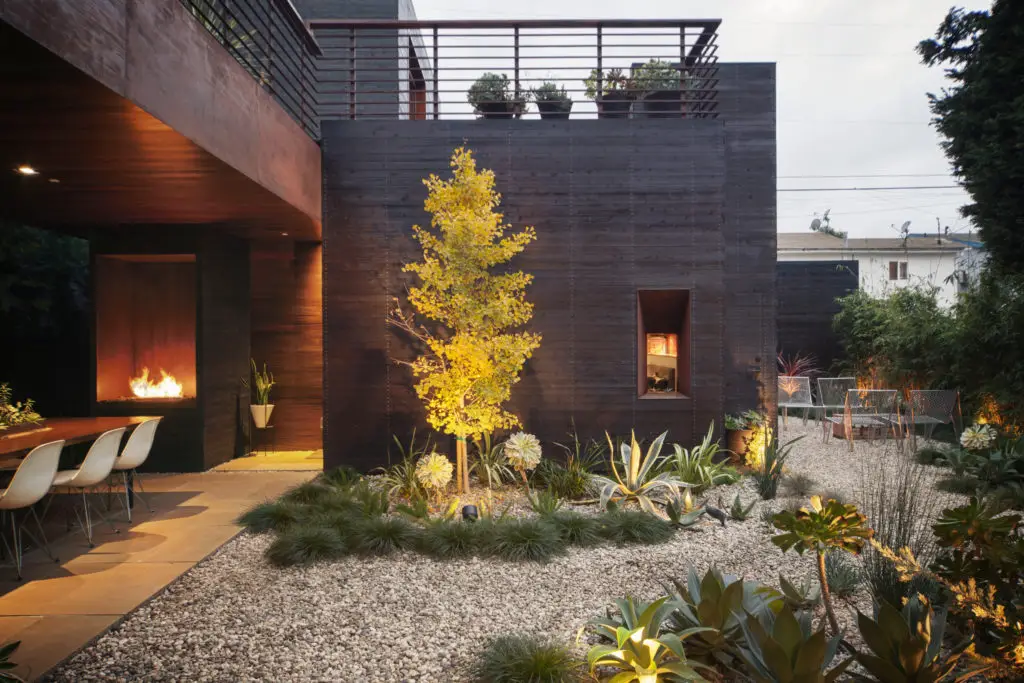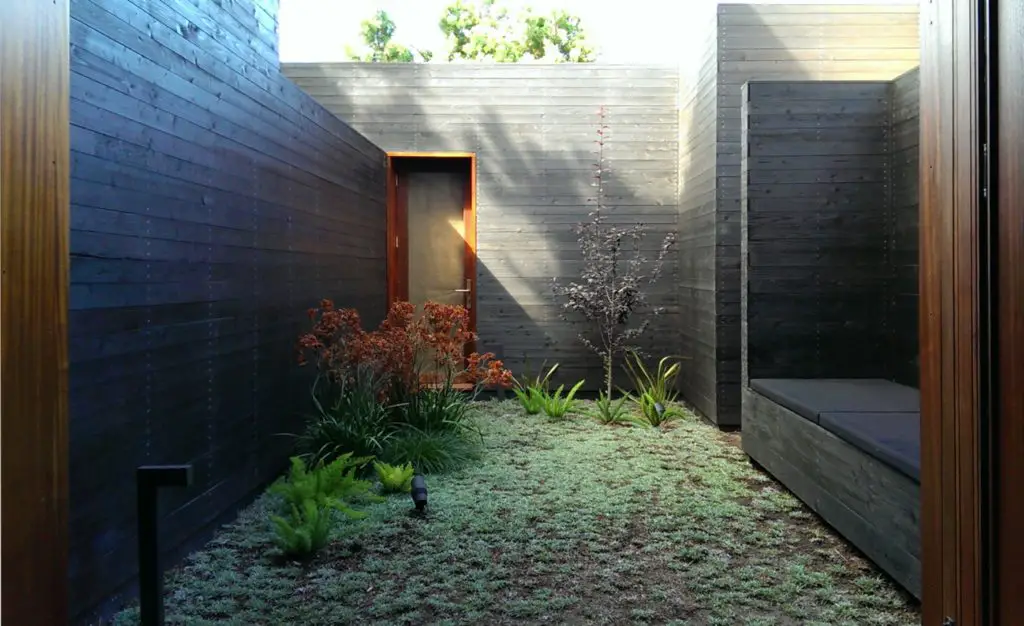 In addition to the four bedrooms, open plan kitchen, dining room and living room areas, the 240 square meter home accommodates numerous outside living spaces. Downstairs, the extensive rectangular open plan space opens the outdoors from both sides by way of five sliding glass doors. The opening of around two meters grants direct access to a pine needle courtyard on one side and a stone garden courtyard on the other while allowing a natural breeze to flow through the interior space.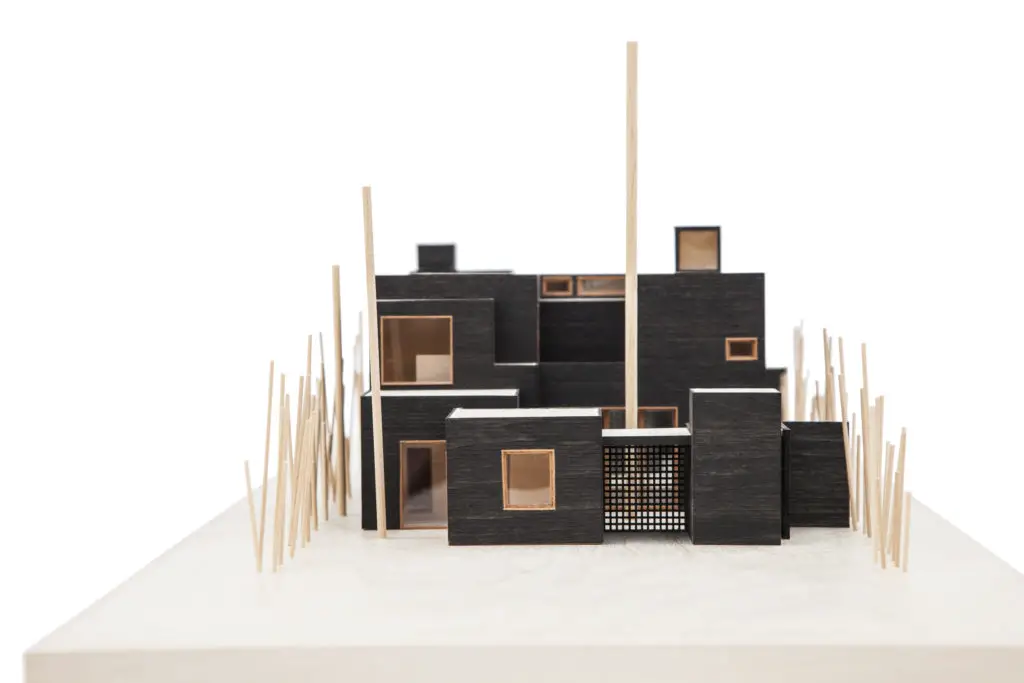 Knotty cedar cladding from Crenshaw Lumber is used to create the home's exterior. Pretreated with an ebony stain from Timber Pro UV before construction, the dark hued exteriors form a dramatic as well as dignified response on the land covered by pine, bamboo and other plants and trees.
The modern home design makes use of individual blocks, creating an added sense or privacy. The bedroom, for example, is a unit of its own with sliding glass doors leading out to a private patio.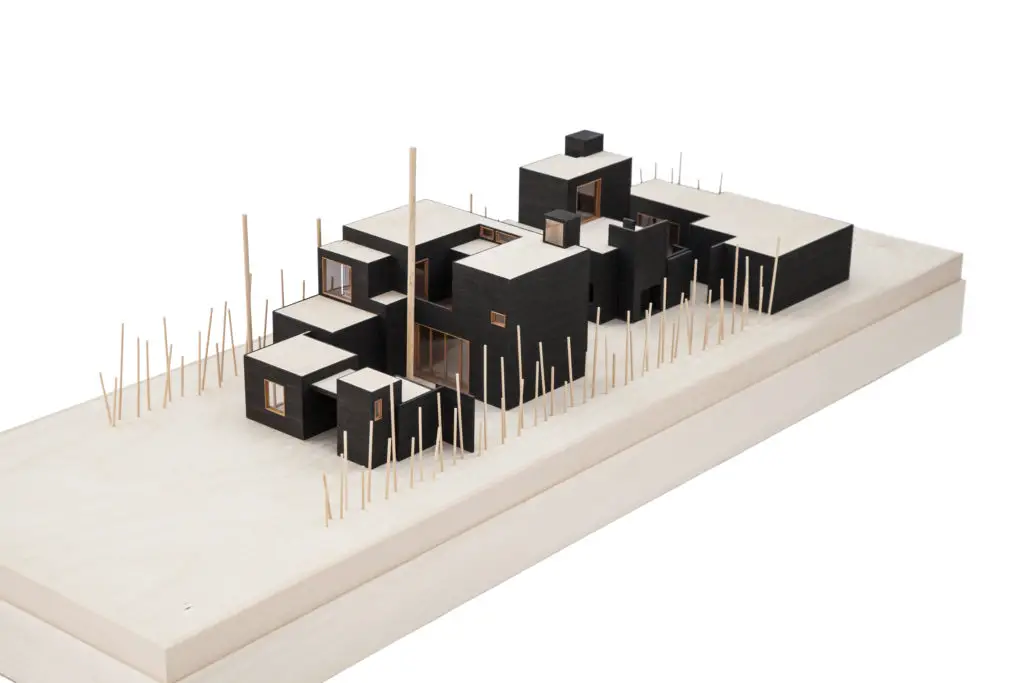 From the side of the home, a pathway and knotty cedar cladding staircase leads the way up to another courtyard and living room space, forming yet another seamless connection between indoor and outdoor spaces. Additionally, a rooftop garden adorns the top of the building.
The Venice House's facade is something worth mentioning; a dark wooden grid slightly exposing the courtyard and massive pine tree, around which the complex construction is built around.