Dos Cajueiros House gets its name from the cashew trees it is nestled amongst in Praia Vermelha, located on the Southeast coast of Brazil. A stone's throw away from the beach, Galeria Arquitetos and Terra Capobianco carried out their vision, which included settling down within the surrounding nature while giving prominence to the surrounding beauty.
Completed in 2019, the elaborate structure stretches over 8,525 square feet within a 27,325 square foot lot. The single-story home rises from a slight slope, concealed enough by the cashew trees and other shrubbery to remain unseen from sunbathers. The house itself receives plenty of light and the shadows, which reflect off the trees, create playful textures around the home.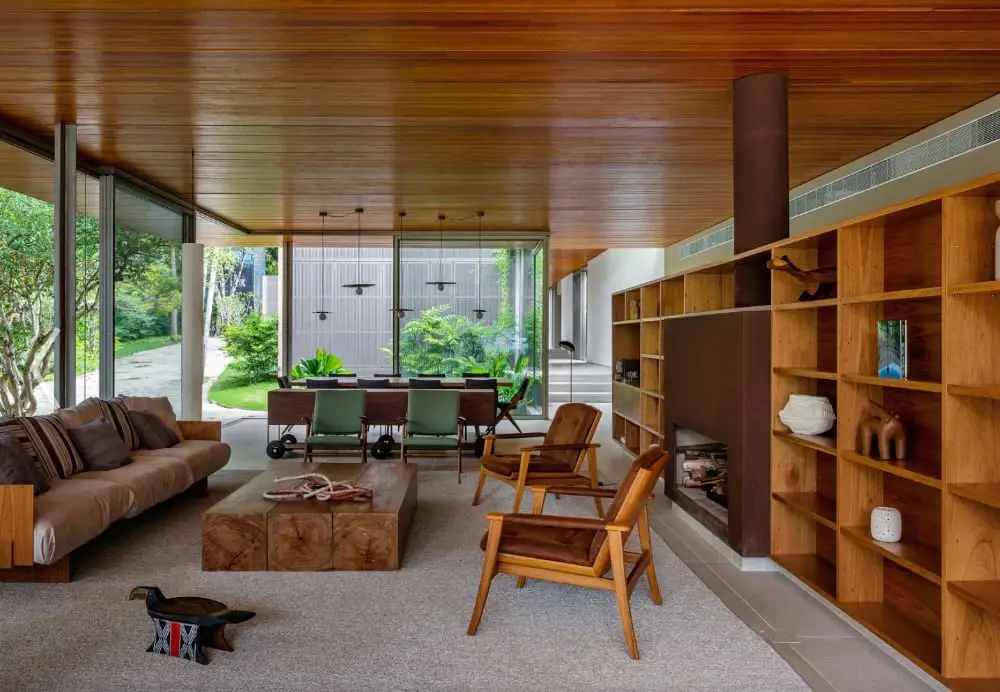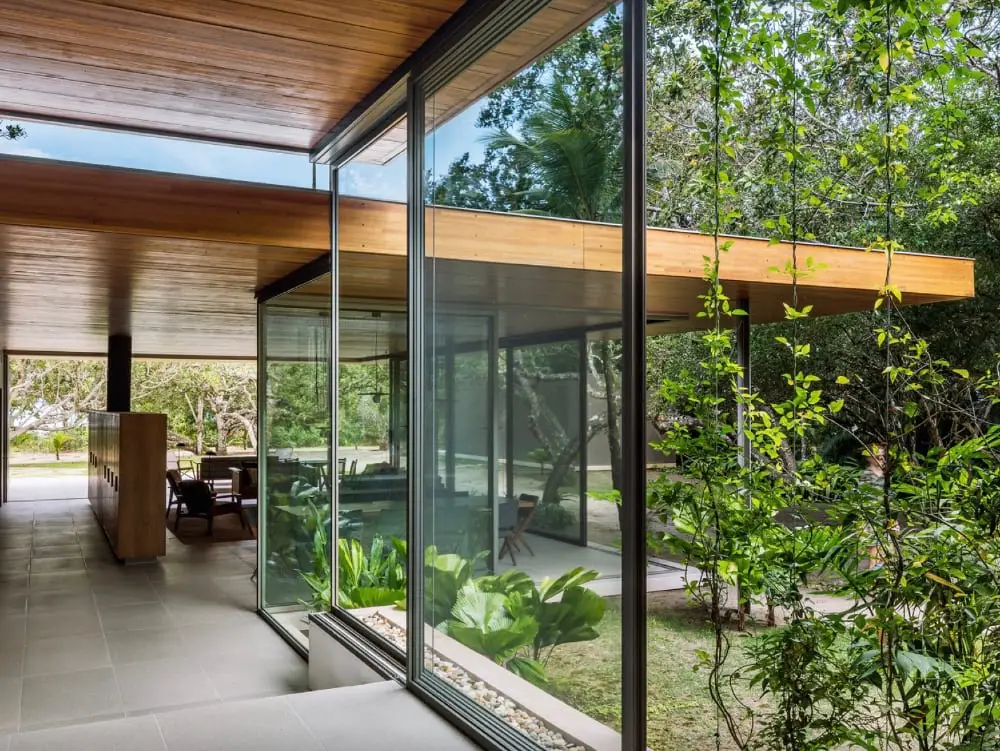 The lower part of this contemporary home design faces the beach and accommodates the social, leisure as well as service areas. An expansive patio makes room for outdoor dining and lounging, protected by a roof in case of rainy days. The beautiful natural ceiling, made of thick glulam timber panels, stretches from the inner social areas into an outdoor overhang. The load of these hefty panels is dispersed over thin metal pillars.
Much of the interior within the open plan kitchen and living area matches the natural feel of the cashew trees and glulam timber of the ceiling. Much of the kitchen follows an organic feel established by wooden cabinetry throughout the space. Armchairs, wooden shelves and a larger table complement the natural color palette.

Floor to ceiling glass surrounds the sides of the home, much of which can be slid open for direct access between inside and outside from various parts of the house. These expanses of glass emphasize views of the natural landscape while ensuring that plenty of natural light pours in at all times of the day. More than that, floor to ceiling windows throughout the construction have been thoughtfully placed to ensure environmental comfort. In addition to natural lighting, the floor to ceiling windows create cross ventilation and make sure the air is being constantly renewed.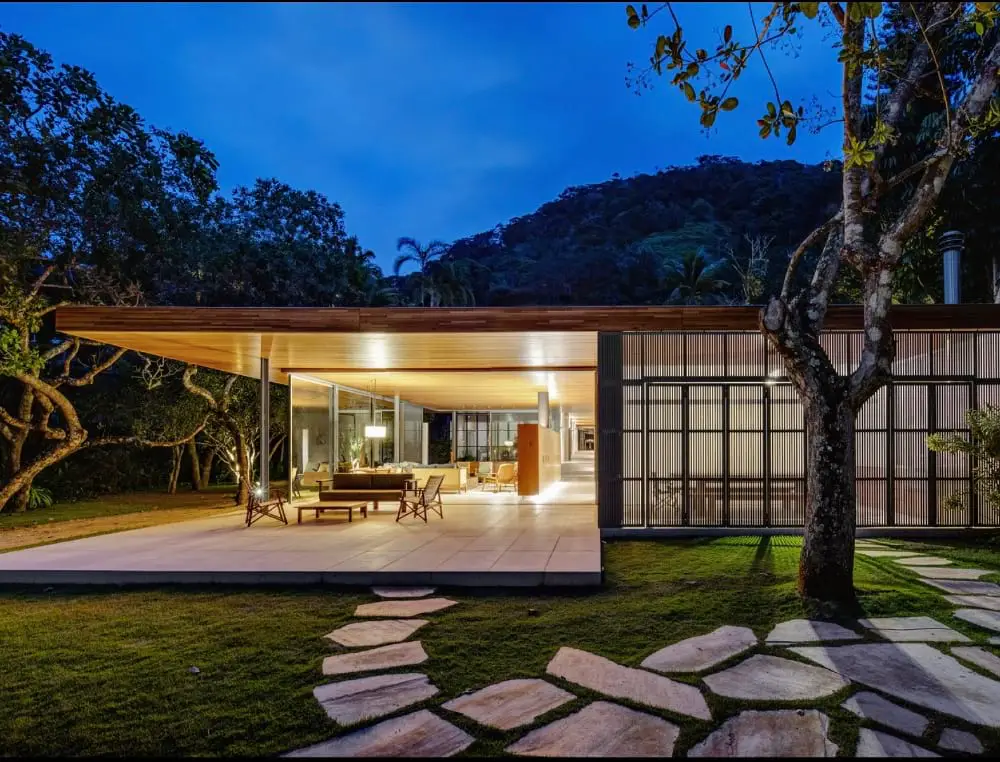 A long, 108 foot grey-tiled corridor leads the way from the entertainment and lounging areas to the back of the lot, where six individual suites make room for private time. Each suite contains a private patio with shutters that can be opened and closed when protection from the sun or privacy is wished for. The exterior of the bedrooms is defined by light terracotta concrete.