This modern glass house inspired to the Ludwig Mies van der Rohe architectural style, is a retreat in New South Wales's rolling hills, about one hour's drive north of Sydney, Australia. Matthew Woodward's Wirra Willa Pavilion is a beautiful glass-walled private spa and guest house, nestling in the 80-acre grounds of the owner's main residence.
Woodward explains, "Simplicity was essential to the success of the project. The aim was to create an elegant, unobtrusive incision into the landscape that allows for both prospect and refuge." And there's not doubt that he achieved his goal.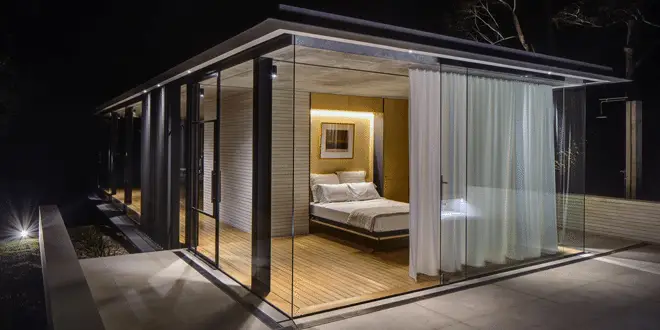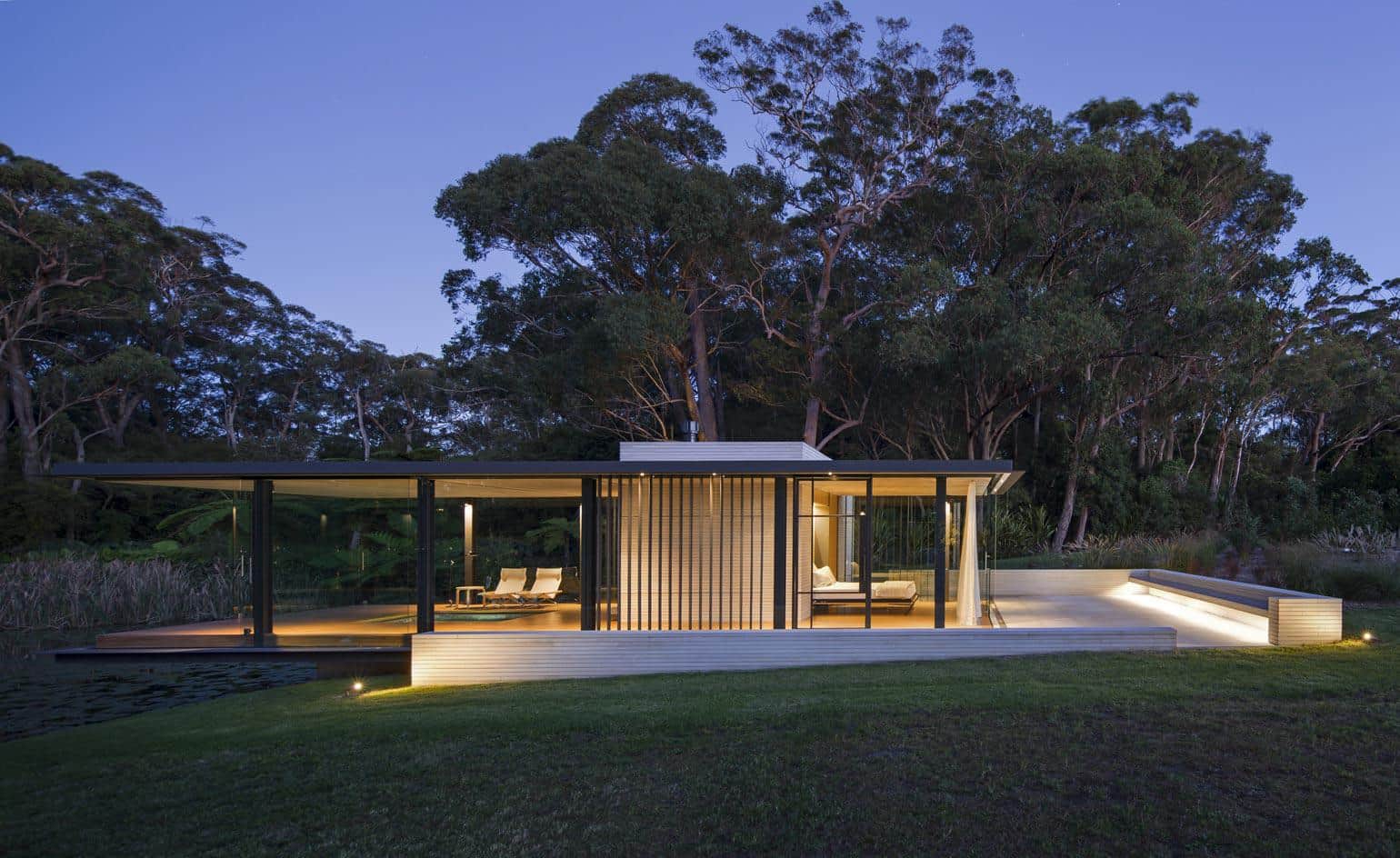 The building is dramatically cantilevered over a natural spring-fed dam, bringing the interior space right out into the natural environment, with vast expanses of glass allowing visitors to feel as though they're right in the middle of the verdant landscape.
A single-storey, modern glass house, the Wirra Willa Pavilion adds to the incredible setting with its simplistic design, rather than imposing itself upon its surroundings, and offers unrivalled views of the lush green gardens. The site was chosen for its remoteness, vista and orientation to the sun and wind, not to mention its natural beauty.
The building faces north-east to make the most of the sun, and the sliding glass doors allow natural ventilation by harnessing the prevailing wind. During the cooler seasons, heat is conducted from the sun via a mass of thermal materials, allowing the pavilion to be enjoyed year-round, whatever the weather.
Comprising just two bisecting rectangular prims – one made of composite steel, concrete and glass, the other a sandstone cladded core – there is nothing complicated about this design, although it remains adaptable, allowing it to be used for different purposes throughout the changing seasons.
A bathroom, kitchen area, storage space and service equipment are all enclosed within an enclosed stone-clad core in the middle of the pavilion. One of the glass rooms houses a spa, which is revealed by removing timber panels from the floor, while the other houses a bed that can be folded away to allow the space to be transformed into a sitting room. Floor-to-ceiling gossamer curtains provide privacy for guests if needed.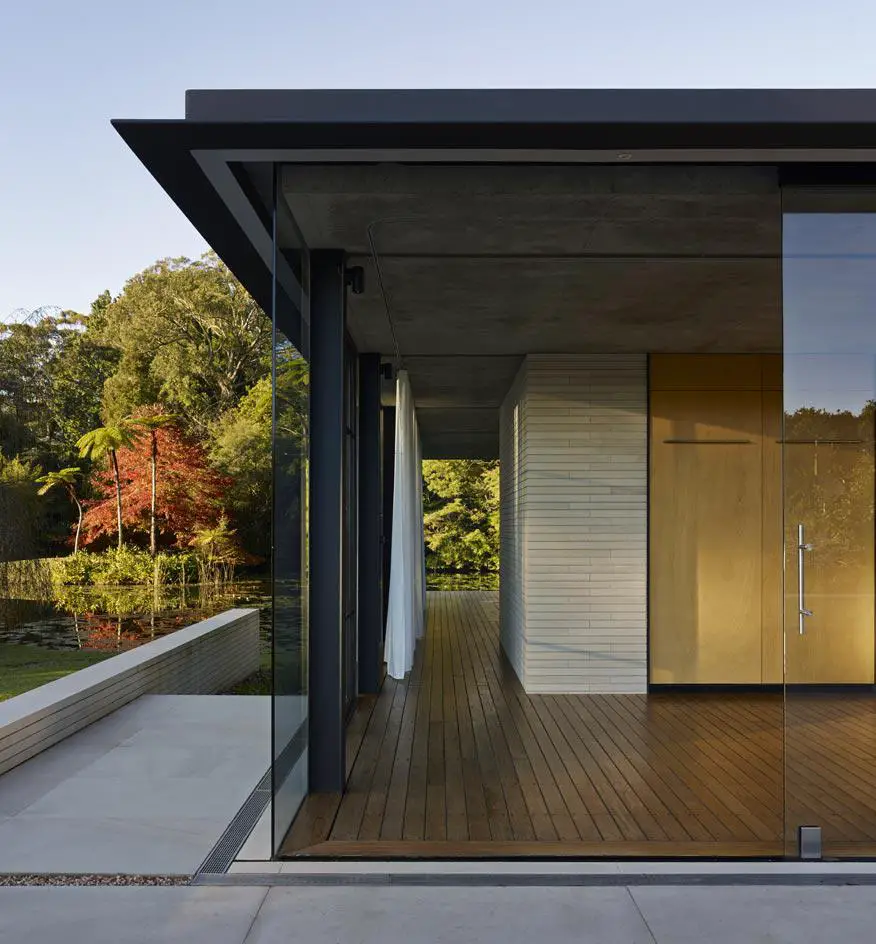 SEE MORE Mid-century Modern architecture inspired houses
Woodward strongly believes that a building should harmonise and interact with its surroundings, and he feels a strong sensitivity with nature and the landscape. This ethos is evident in the understated way his modern glass house project shares space with its peaceful but luxurious natural backdrop. In 2014, the property received a Small Project Commendation at the Australian Institute of Architects Awards.