When looking at pictures of High Sunderland, our immediate thought was, why can't all homes be this good?
Located in Selkirk, Scotland, 35 miles south of Edinburgh, the mid-century home was built for Serbian textile designer Bernat Klein in 1957 by British architect Peter Womersley. Born in 1923, Womersley lived for much of his life in the Scottish Borders, where High Sunderland, and several of his other key projects were built.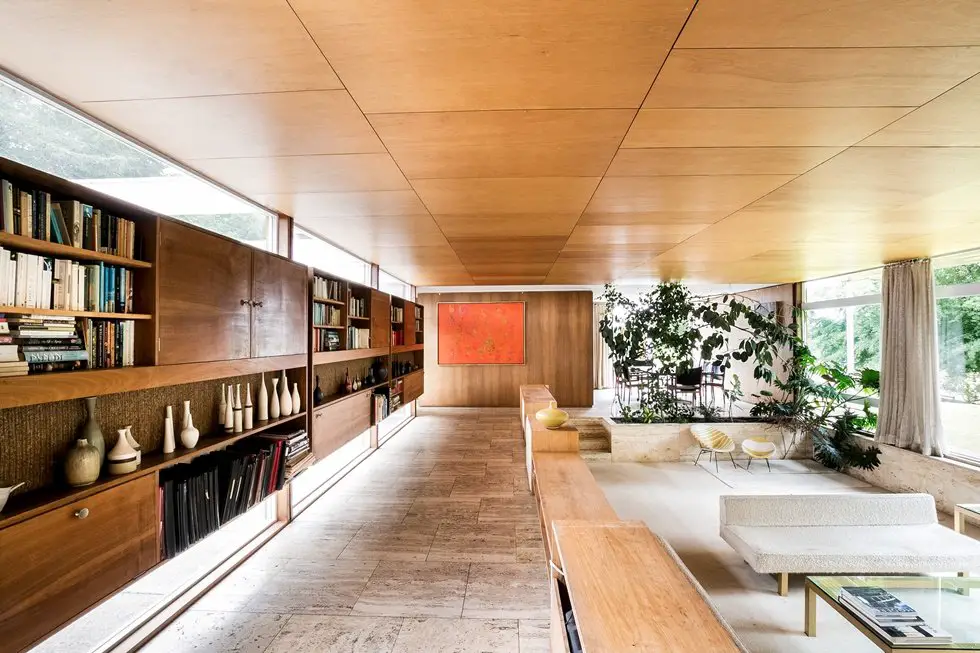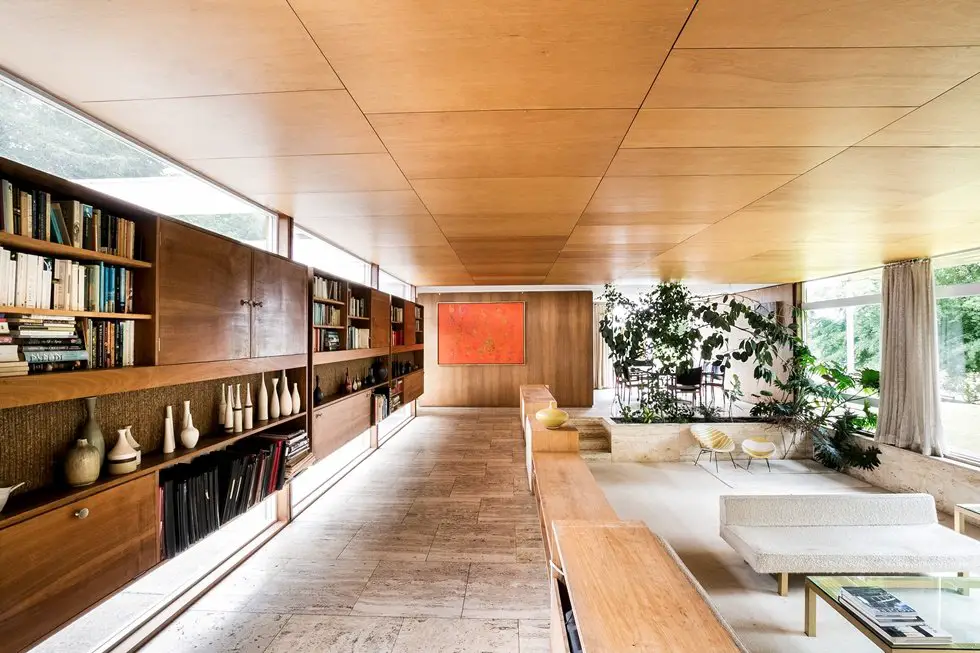 In an article discussing the architect's work, The Observer's architecture critic Rowan Moore doesn't hold back in his praise for Womersley, saying that the architect "was, quite simply, one of the best British architects of the 20th century".
Yet, as Moore continues, until recently "he was one of the most overlooked". This owes a lot to his character, which has been described as shy, retiring and rather averse to the schmoozing required of an A-list architect. But it could also be to do with his rather individual take on the early modernist style he was so influenced by.
Indeed, as Moore writes, "he knew how to be elegant in a classical modern way but also how to play with a mannerism… so as to achieve a greater composure than if he had played only by the rules."
The High Sunderland house really captures Moore's observation. Throughout the mid-century home design, you see subtle breaks with the sometimes-rigid rules laid out by the early modernist design lexicon.
Take for instance the windows which encircle the entire structure. They are decorative in their own way, with the panes sometimes occupying the full floor-to-ceiling window frame, and sometimes split into two or four panes. But the randomness of these combinations is rather too decorative to be typical, and all the more special for it.
READ ALSO: A Mid-Century Design and Architecture Gem: The Frost House
Deviation can also be seen in the landscaping. Whereas a typical mid-century modern house would have a clear delineation between the garden and the environment beyond, this design features sudden move from weathered patio paving to a grassy hill. As soon as the hill levels out, you are met by the structure.
All that being said, there are still quite obvious signifiers of the Bauhaus style Womersley took his cues from. The openness of the layout, and its clear focus on the social areas of the house is one. The flat roof is another. And overall, the clear break with traditional decorative features and the coherency of the overall form are pure Bauhaus.