Featured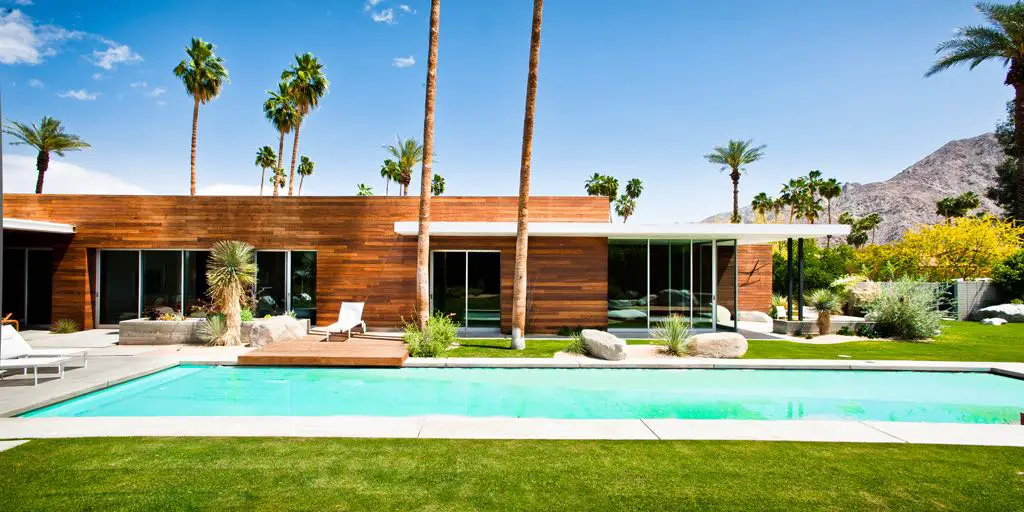 This is a spectacularly luxurious modern home constructed in Indian Wells, California. Set across a vast 5,300 sq feet surface area bordering the Palm Desert in Coachella Valley, it looks fit for a king.
Frank Lloyd Wright Houses
Marika and Tony weren't initially looking to buy a Frank Lloyd Wright house. Instead, they were hunting for a waterfront cottage in a suitably quiet area.
However, as many of our other readers have experienced, it was love at first sight for the couple after their first viewing of the Eppstein House.
Built by Yunakov Architecture, this house is right out of the Frank Lloyd Wirght playbook: low-pitched roof, overhanging eaves, horizontal lines, a central chimney, an open floor plan and clerestory windows.
This home is quintessential Frank Lloyd Wright. It was built between 1958 and 1960 in Minneapolis for Paul C. Olfelt, and his family.
Mid-century Design Magazine.
Mid-Century Home is an online magazine focused on sharing our passion for mid-century design and architecture. We also cover modernist architecture to show how it influenced mid-century as well as contemporary architecture and design.
Our readers are passionate about design, architecture and neat interiors. Most of them are professionals that really care about their homes. If you are reading this, you are probably one of them.
We want to inspire you with the best curated selection of mid-century design and architecture from around the world and the stories of their makers: we're the online space where you can discover more of what you are passionate about. To know more, check our about page.