This amazing house inspired to the mid-century modern architecture movement was designed by the Craig Steely studio from San Francisco. The house is located on a cliff above the ocean surrounded by lava flow.
The studio openly inspires its works to the mid-century modern and modernist movement, it works with clients open to explore the connections within a project, its site and the landscape surrounding it to integrate all these elements in the final design.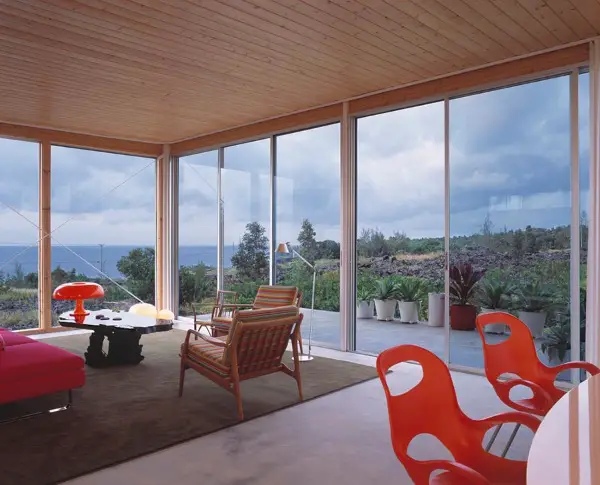 As many architects from the mid-century modern period, the Craig Steely studio works closely with its clients to fulfill their needs and expectations increasing their level of enthusiasm and commitment to the project.
Glass, steel and wood constitute the theme of this project; as in the best mid-century modern architecture tradition.
The steel structure gives a feeling of lightness also helped by the ceiling to floor glass windows that allow the light to flood in to the rooms.
The wide windows also help the air to flow through the house blending seamlessly indoors and outdoors.
WHAT DO YOU YOU LIKE MORE IN THIS HOUSE? LEAVE A COMMENT WITH YOUR THOUGHTS!
(pics via Craig Steely)
Thanks for reading.