After the Collector's Apartment and the Eclectic Mid-Century Modern Apartment in Amsterdam, today I want to share with you the amazing two floors apartment in Amsterdam of an interior decorator: Cobus Van Aswegen.
Hi Cobus, thanks for sharing your beautiful apartment with us. 
Which architectural elements do you like the most of your house?
I would have to say the double inter-leading doors between the lounge and kitchen area. Even though it's a small apartment you still get that 'grand' feeling of moving from one room to the next and thus of space. It also adds interest in an otherwise very simple apartment.
How would you describe your style?
That's a tricky one. I try to create a sense of order and simplicity, but without it becoming cold and sterile. A room has to be lived in and should therefor be warm and inviting.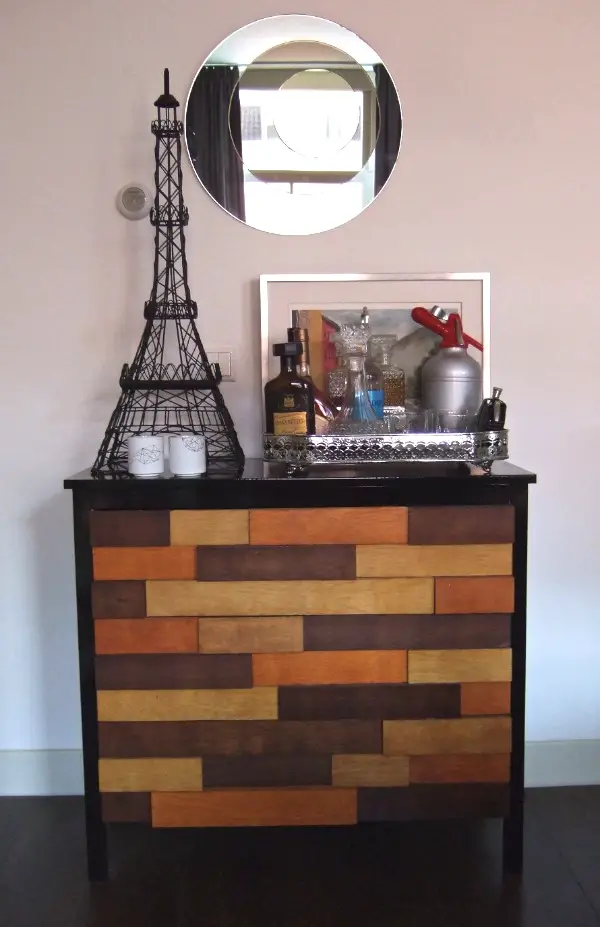 (an Ikea drawers system customized by Cobus)
Is there a designer or style that inspires you?
I am influenced by so many styles and work of various designers. Each one, I find has something to offer. But if I have to I would say Nate Berkus, Kate Hume, Stephen Falcke and Cecil & Boyd.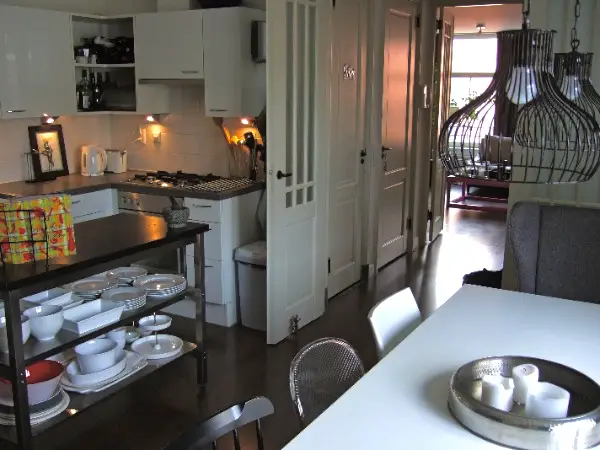 Decorating a house can be very difficult, I know that some designers like to start from a painting or a rug to set up the colours palette. From which element did you start?
That is generally a good way to start yes. WIth this house I did it differently though, because we had basically moved here with nothing and so had to start from scratch. And so it has developed in layers over time.
I know you made some of the pieces yourself; as the prints in the kitchen or the drawers system in the living room.
Which was your inspiration for those pieces
Not having the budget to acquire the beautiful pieces you see on the internet and in shops one is then forced to find a way to get that look in to your own home but at a fraction of the cost. And so you just go and make it yourself.
Final question: I know you are a mid century modern enthusiast as well, who is your favorite designer from that period and why?
That would be a toss-up between Arne Jacobsen and Charles & Ray Eames. There furniture designs are simple and exquisite, yet so inviting. Something I find very important. What's the use of a beautiful chair if you can't sit comfortably in it?
[ois skin="Mailing List Bottom Posts"]
IF YOU HAVE ANY QUESTION OR YOU WANT TO ASK ADVICES FOR YOU OWN HOUSE,  LEAVE A COMMENT BELOW AND COBUS WILL BE HAPPY TO ANSWER YOU !
Thanks for reading and ciao.