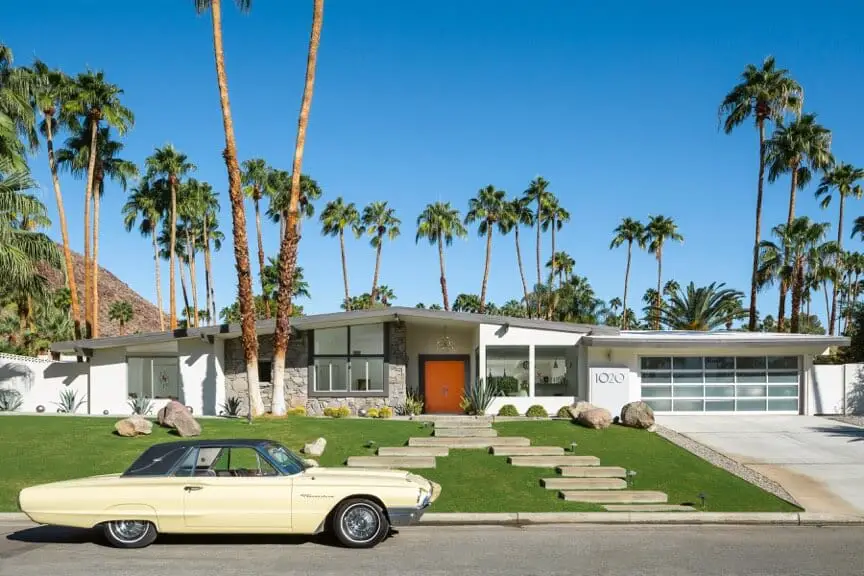 This iconic collaboration between Charles DuBois and the Alexander Construction Company is the epitome of Palm Springs' midcentury architecture. From the shape of the roof, light filled interior and the palm trees paired with surrounding mountain views, we're looking at a classic setup with modern flair.
With design made by architect Charles DuBois, the Alexander Construction Company built this four bedroom, three bath home in the Vista Las Palmas neighborhood in 1963. Both DuBois and the Company were major players in the history of Palm Springs' midcentury modern architecture throughout the 1950s and 60s and worked together on countless projects, including the A-Frame style Swiss Miss homes.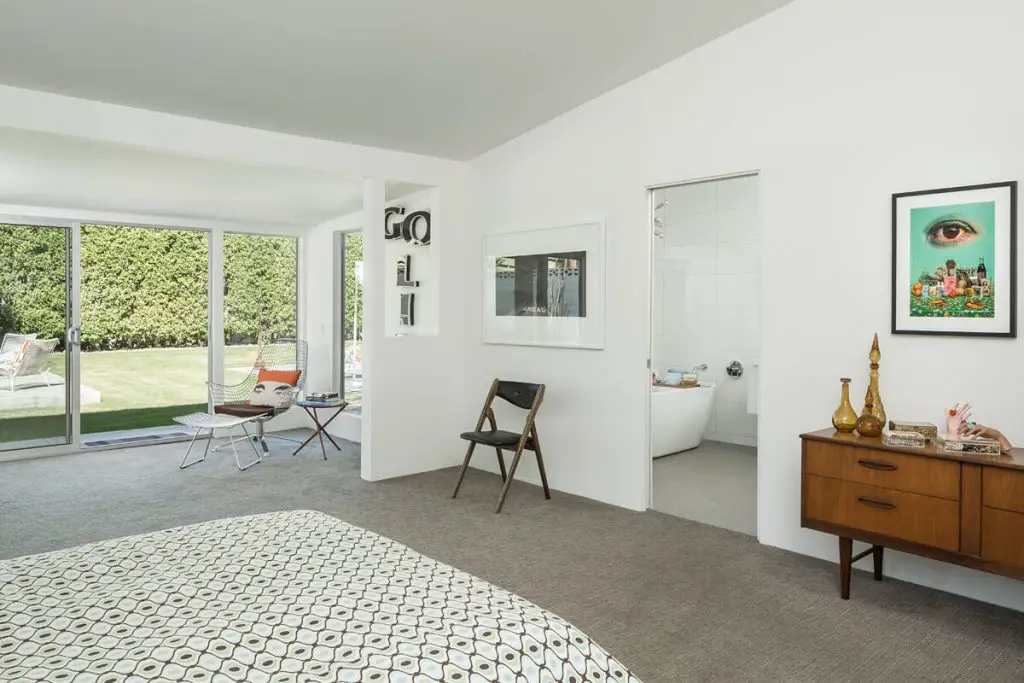 Palm Springs based H3K Design stepped in to bring the house up to date by giving the home a modern spin while staying true to its exclusive Palm Springs style of the midcentury era.
Time and again we come to realize how that little bit of extra makes a world of difference for the whole: the combination of details at the front entry of the home – a reflecting water feature, vegetation implanted into a rock garden, round silver decorations, bright orange double-hung doors – provides the home with its own eccentric character from the get-go.
Inside, the living room poses a reflection of the homes facade; the stone hearth is the same as the wall outside and on the back wall a work of art has carefully been selected to match the color of the front door, creating a sense of flow from outside in and vice versa.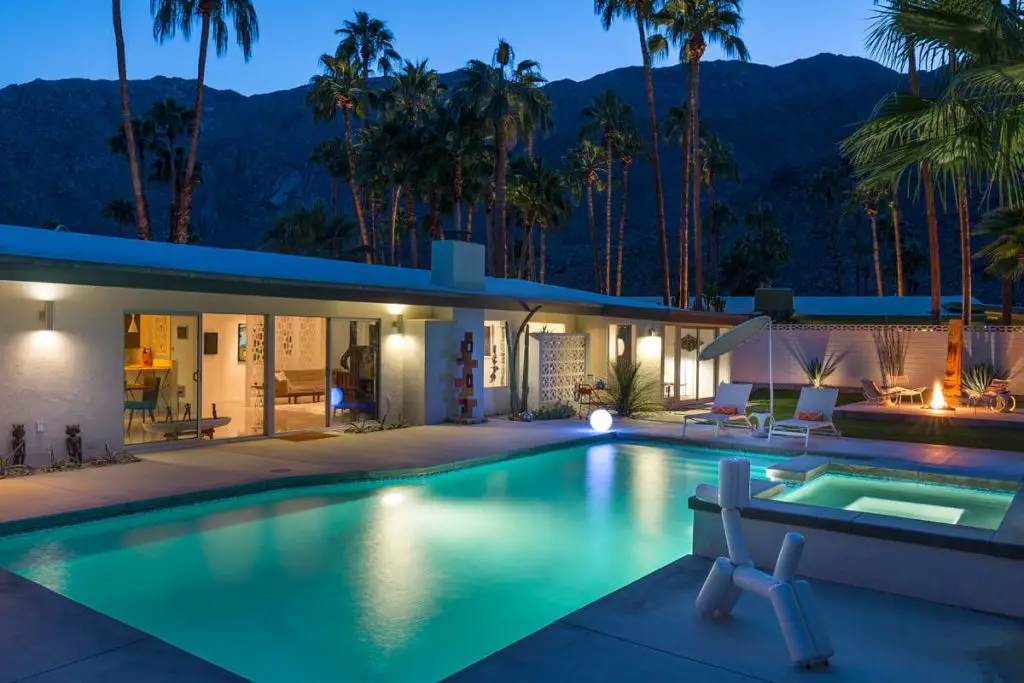 The fully renovated kitchen is a dream come true for communal family activities or entertaining guests. Equipped with all the modern appliances, the black and white chef's kitchen is centered by a generous custom island and bar with open access to a dining area.
Sliding glass doors open from the dining area to the pool and backyard, surrounded by the stunning backdrop of California mountain views and vegetation. A poolside spa and sunbeds cater full on relaxation as well as cooling down on leisure days, while the neat white custom steel pergola makes room for outdoor dining and entertaining.
The backyard is also accessible through the master bedroom, which is faced by a fire pit that stands on a cluster of large and thick tiles, identical to those elevating the outdoor dining area and tiling around the pool. Neat patches of grass fill up the remainder of the outdoor area, framed by a thin line of rock garden with plants, just like in the front of this beautiful iconic home.