Built in 2015, the Quorrobolong House was shortlisted for that year's Australian Houses Award. You can see why. In this contemporary style home, Fergus Scott Architects have created a truly delightful country retreat.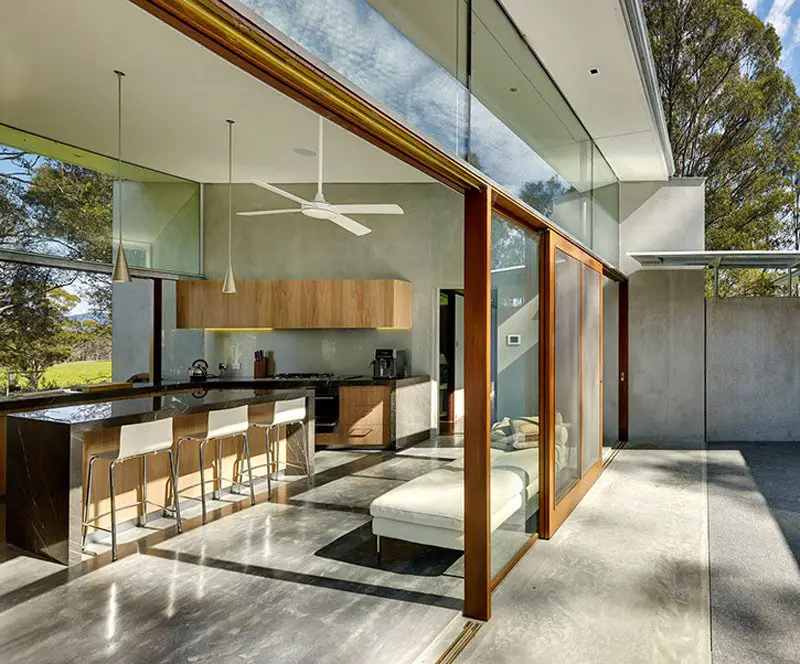 The home is built on an extensive horizontal axis. In so doing, it makes the most of the space afforded by the lot and calls to mind the Prairie style expressed in some of the earlier Frank Lloyd Wright homes, one of which we covered recently, the Robie House.
Mostly built in Chicago and the wider Illinois area, these similarly horizontally-inclined precursors to the mid-century home were intended to replicate the wide-open plains of the surrounding midwest.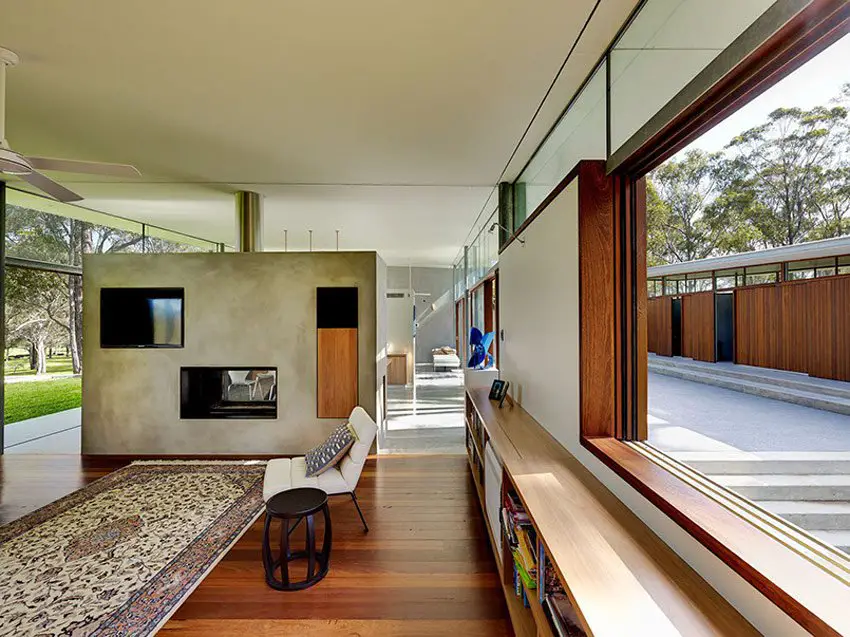 In the same way, you can see how this contemporary home design, situated all the way across the Pacific in New South Wales, Australia, similarly captures the vastness of its surroundings in Hunter Valley.
And yet, with all this space you might think that the design might exhaust the possibilities for interior design. But the house also enjoys a hugely rich variety of design features.
Particularly enjoyable is the fireplace in the centre of the living area, on the back of which hangs one of the most tastefully place televisions we've seem, as if it was only there to complete the composition. All in all, this house is a triumph from start to finish.