The KA House has clearly been designed with privacy in mind. Located in Pak Chong Nakhon Ratchasima, Thailand, the project was initiated by Idin Architects in 2012 and completed in 2014.
A few elements of this contemporary home design help achieve this sense of privacy. Firstly, the house is situated around a grand inner courtyard, which is enclosed by the house itself. Also, all the living and dining space is contained in this enclosed lower level, while the upper level is surrounded by a triangular wooden lath.
Privacy is also achieved by the arrangement of entrances, with the front entrance built like a rear entrance and the rear entrance built like a front entrance. This means that, looking at the house from the outside, you only get a subtle hint of the distinctive design inside.
Indeed, while the front entrance offers a couple of discrete opportunities to look out, it is much harder to look in. On the lower level, there is a thin strip window. On the upper level, there is the wooden lath, comprised of closely spaced, thin wooden slats. Besides privacy, these features establish a sense of mystery that must be quite enticing to passers-by.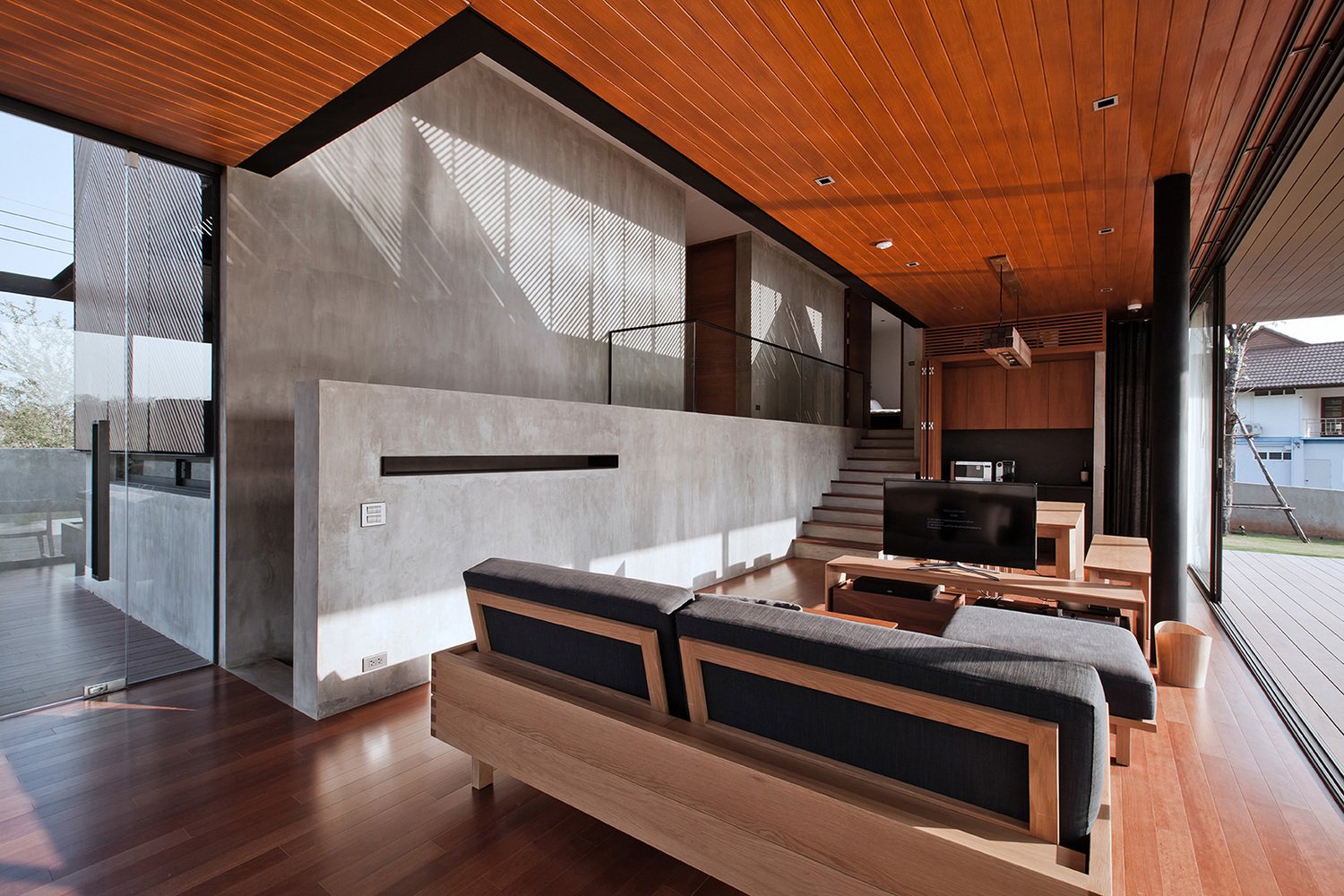 Yet despite this contemporary style home being quite unassuming and closed-off to the outside, when experienced from the inside the overall design is in fact incredibly open to the outdoors, and in a very distinctive way.
Returning to this wooden lath, the thin slats allow light to pour in at different angles, casting all sorts of differently-shaped shadows throughout the day.
With this effect, it's only appropriate that the architects have ensured that the décor in the house is quite simple, and almost plain. For instance, all the walls in the house are left unpainted. Also, almost all the wood is stained in the same, reddish brown polish: for the floorboards, the ceiling, and much of the furniture. The patterns are so vivid and varying, you wouldn't need anything more.
The architects speak about this at length in their description of the house, stating that: "Light and shadow play an important role at different times of the day. In the morning, the soft light will flow to the bedrooms creating a playful shadow around the area. In the afternoon, light will flow to the living area and hallways."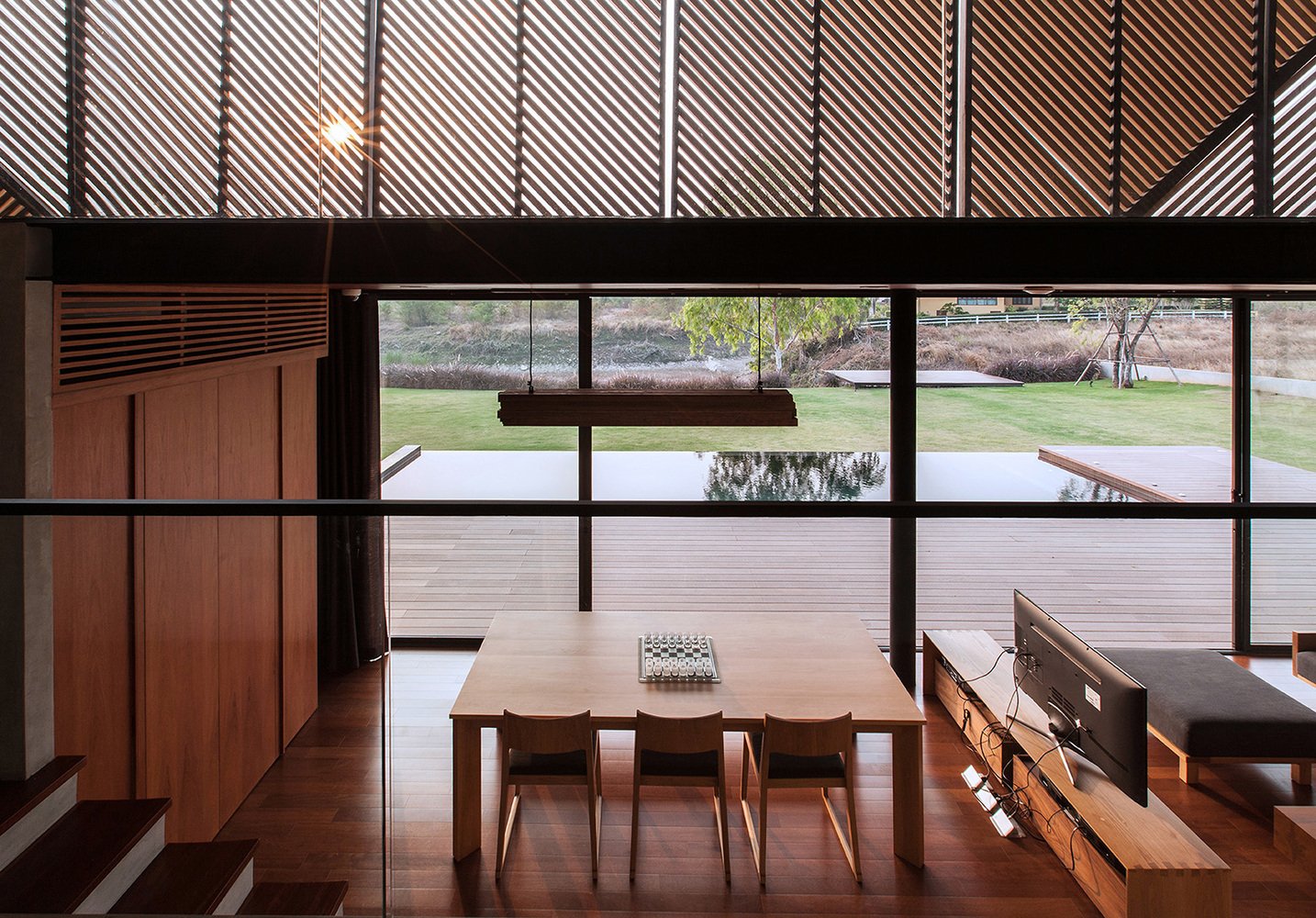 As a final note, it's worth complimenting the roof overhang in the back garden, which stretches way beyond the indoor space, almost as far as the pool. Providing a large covered outdoor space, this feature allows a really subtle transition to the outdoors.
We could continue extolling the virtues of this house for some time. Suffice to say, it really deserves to have been selected for "Best Project 2015" by archilovers. As modern homes go, it's a real peach.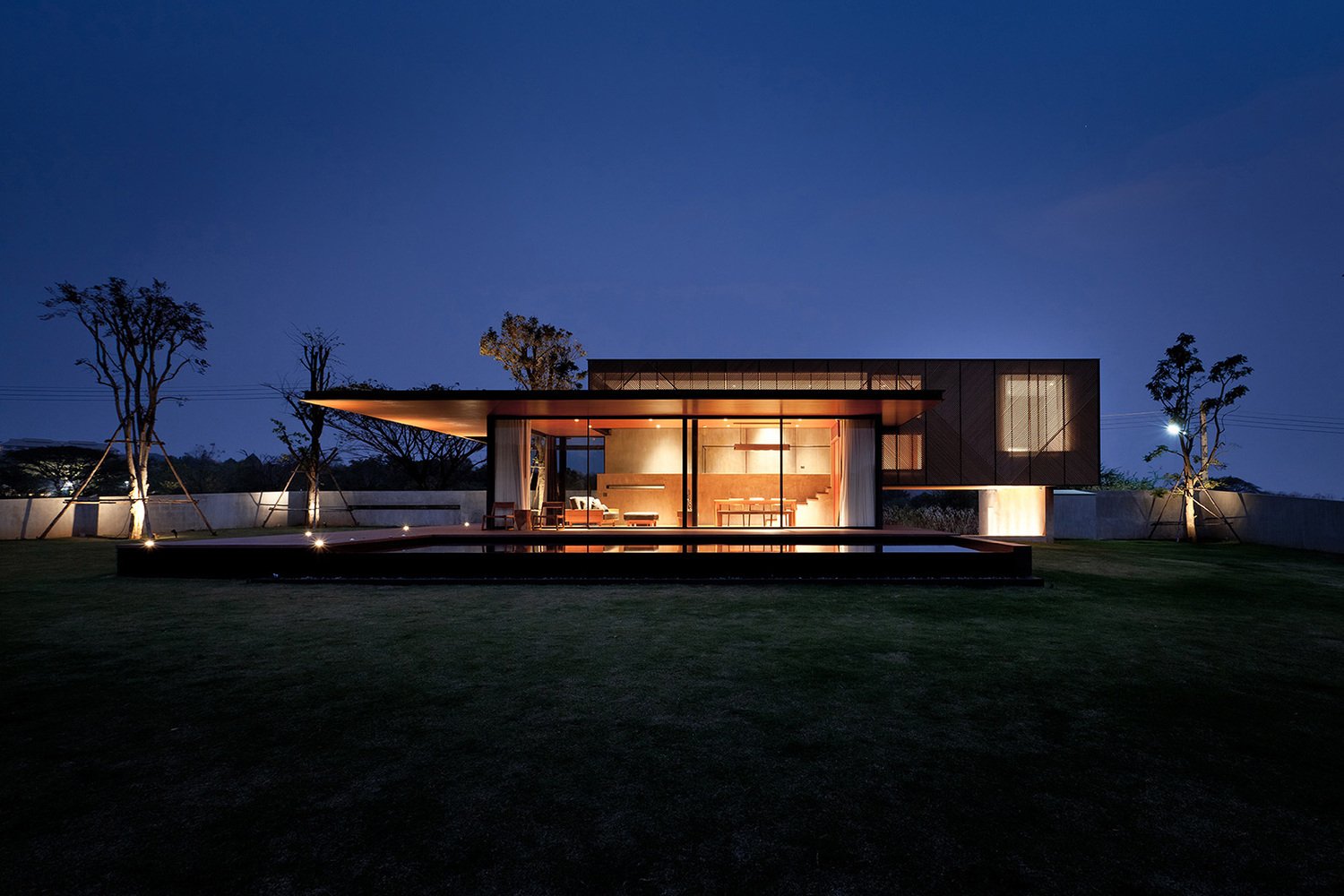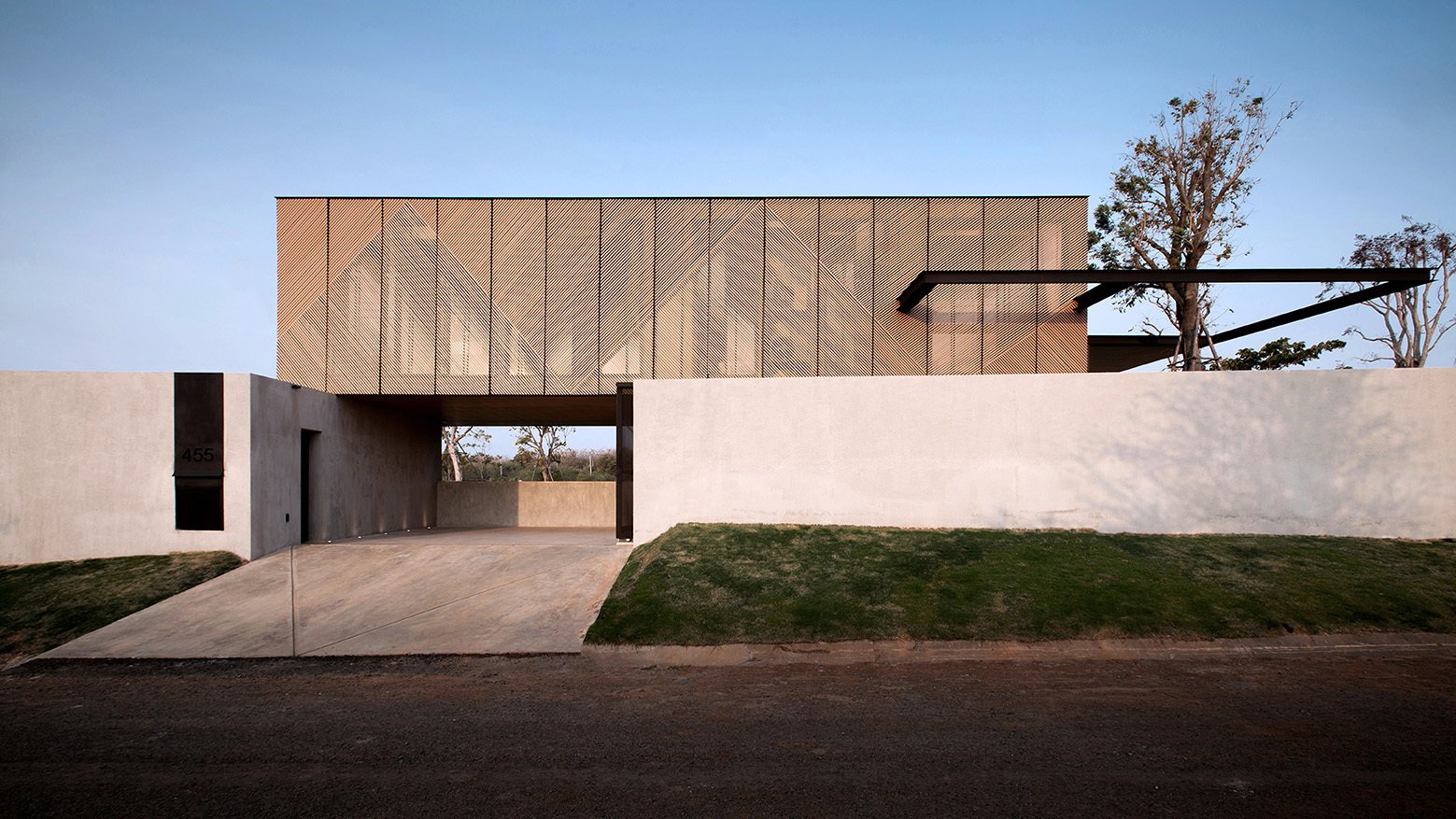 Photos by Ketsiree Wongwan