Text by Davis Architects
Resting on a hilltop in the hinterland of Byron Bay, Australia, this unique double pavilion was inspired by memories of midcentury modern "Palm Springs" architecture. The home is nestled within six acres of stunning rolling hinterland.
The client's grandfather commissioned Robin Boyd to produce the 'Fenner House', a now iconic modernist Australian home. The owners dreamt of recreating childhood memories of the Fenner House with their own family on one of Australia's most breathtaking landscapes.
Duo Architects in association with Davis Architects undertook the project.
Two pavilions lie long and low in contrast to the rolling hills on which they are perched. Modernist
horizontal lines are accentuated by the floating roof, mirror image slab and endless vertical timber
screening.
In a natural subdivision of spaces, the floor plan consists of two wings – private (five bedrooms, three
bathrooms) and public (entertaining).
The private wing is orientated north while the public wing has been cranked open to the south/west spilling out to the pool, taking full advantage of the magnificent site and the sunset.
The foyer occupies the negative space between the two wings acting as a pivot point, a transition zone anchoring the wings in their locations.
With a nod to the refined colour palette of midcentury modernist architecture, warm timbers and
brushed brass offset pure whites and textured furnishings.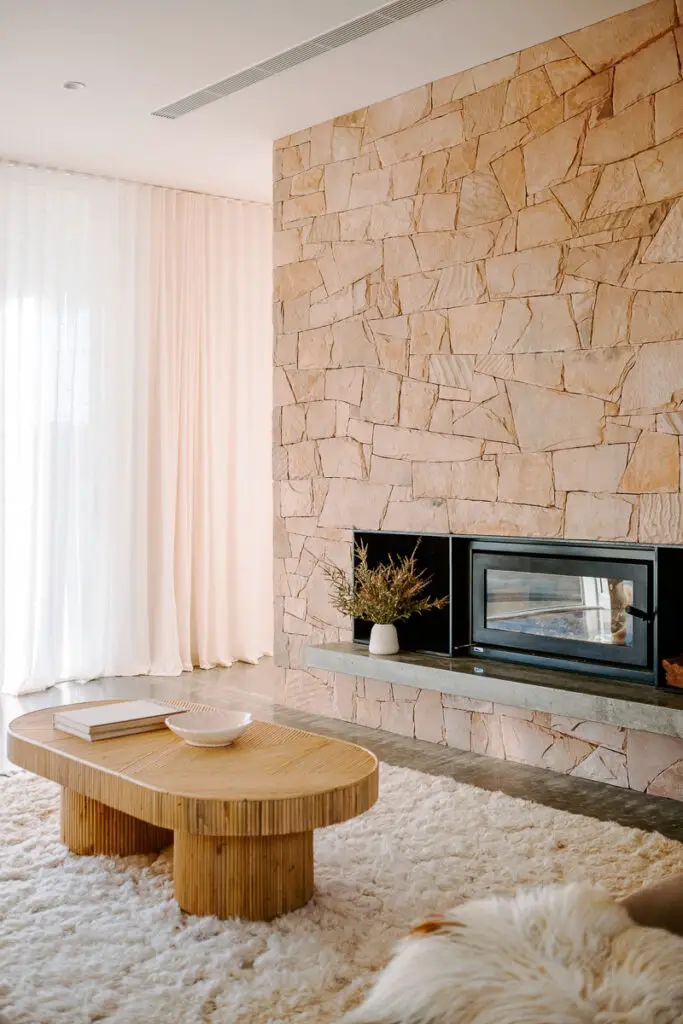 The generous roof overhanging the south-west facing deck shields the main living spaces from the
summer sun.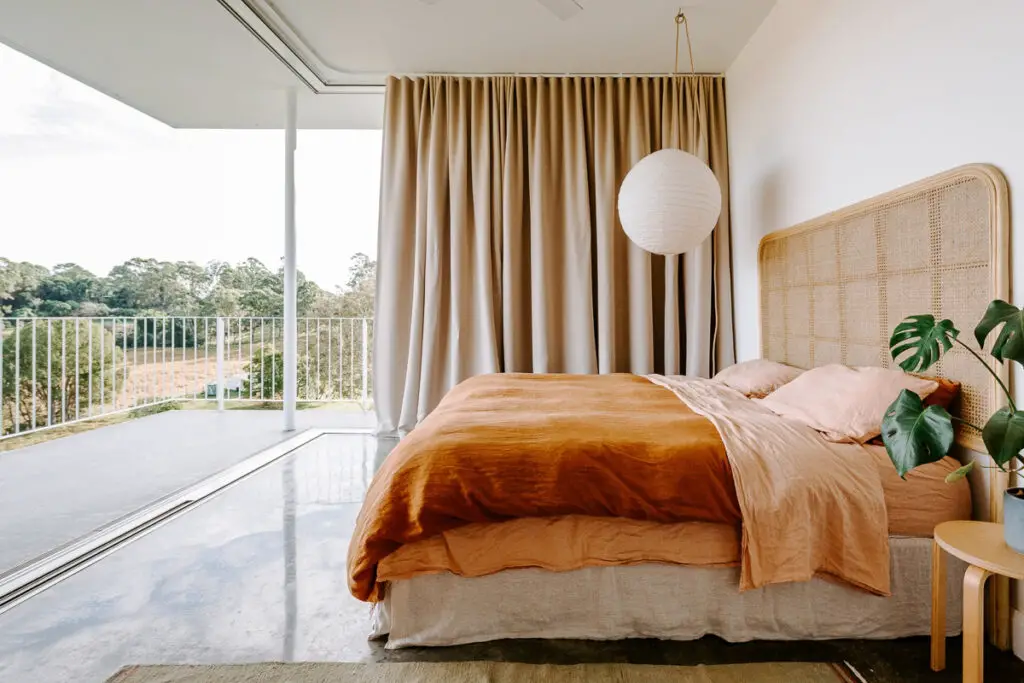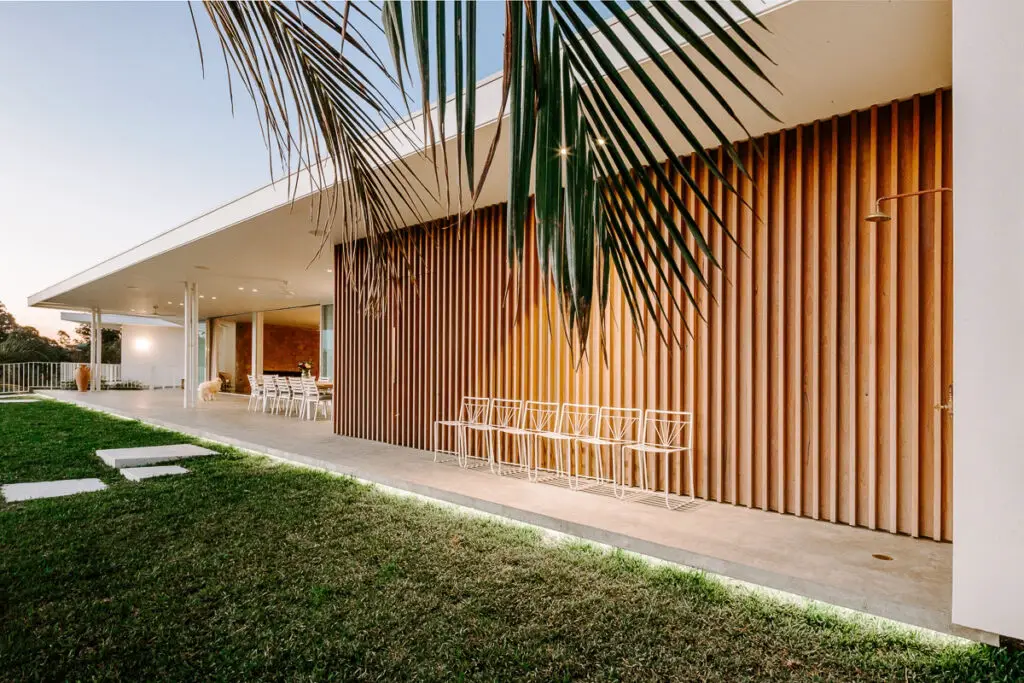 On the north-eastern side, the winter morning sun enters deep into the plan, warming the kitchen, dining and living areas.
Sliding doors and windows throughout the building provide substantial cross-ventilation.
The beautiful craftsmanship of this home would indeed make the client's grandfather proud.
Photos by Annie Buck