This 1940s mid-century home located in the middle of Warrandyte State Park near Melbourne, Australia, has had an extremely interesting history.
The house and the block of housing surrounding it was originally built in the 1940s to serve as an alternative school. However, in the 1960s much of the premises was destroyed in a fire. In the 1970s one of the outhouses was renovated by the renowned designer Alistair Knox and the rest was renovated in the 1990s, when the building fell into a good pair of hands, restoring it to an excellent condition.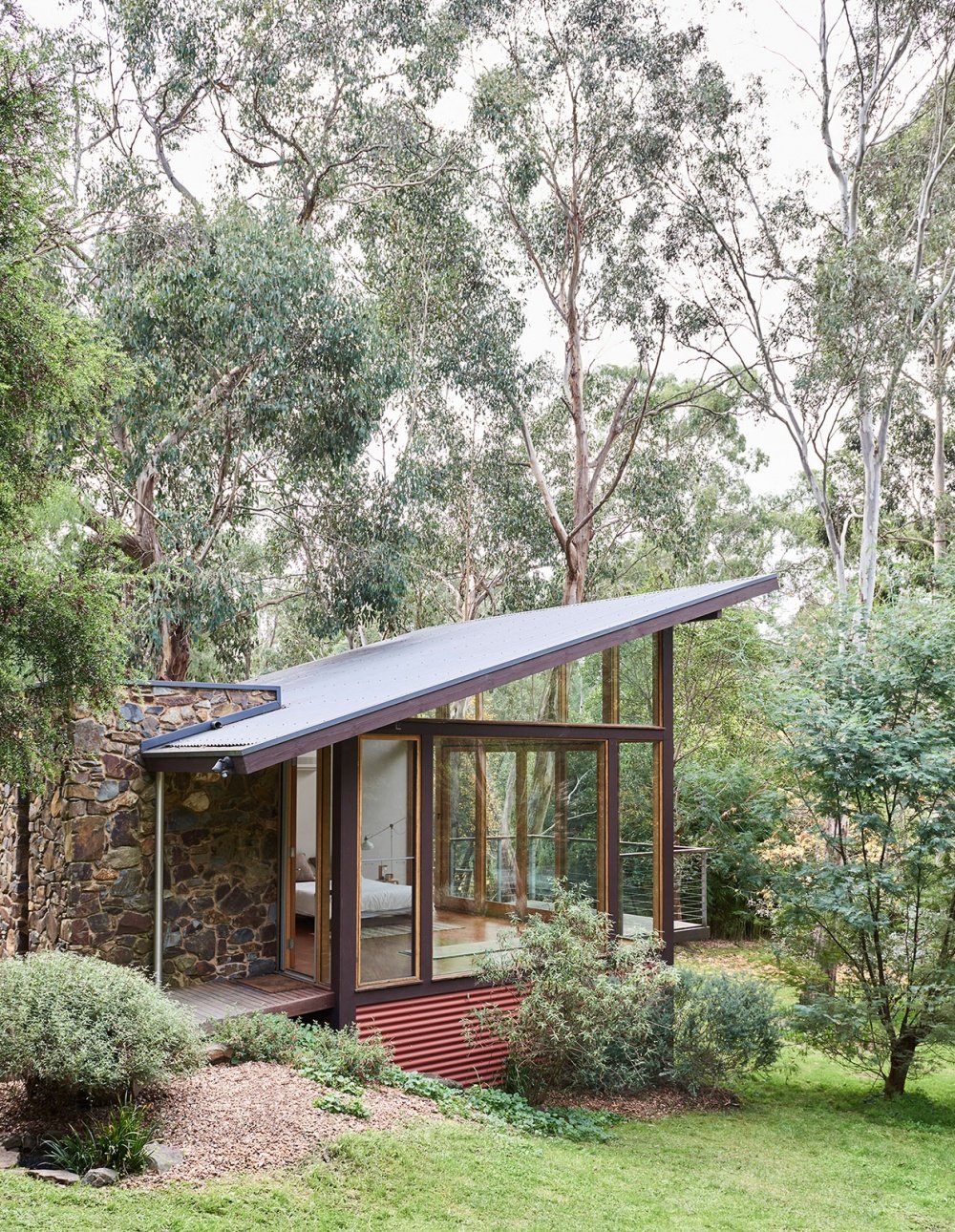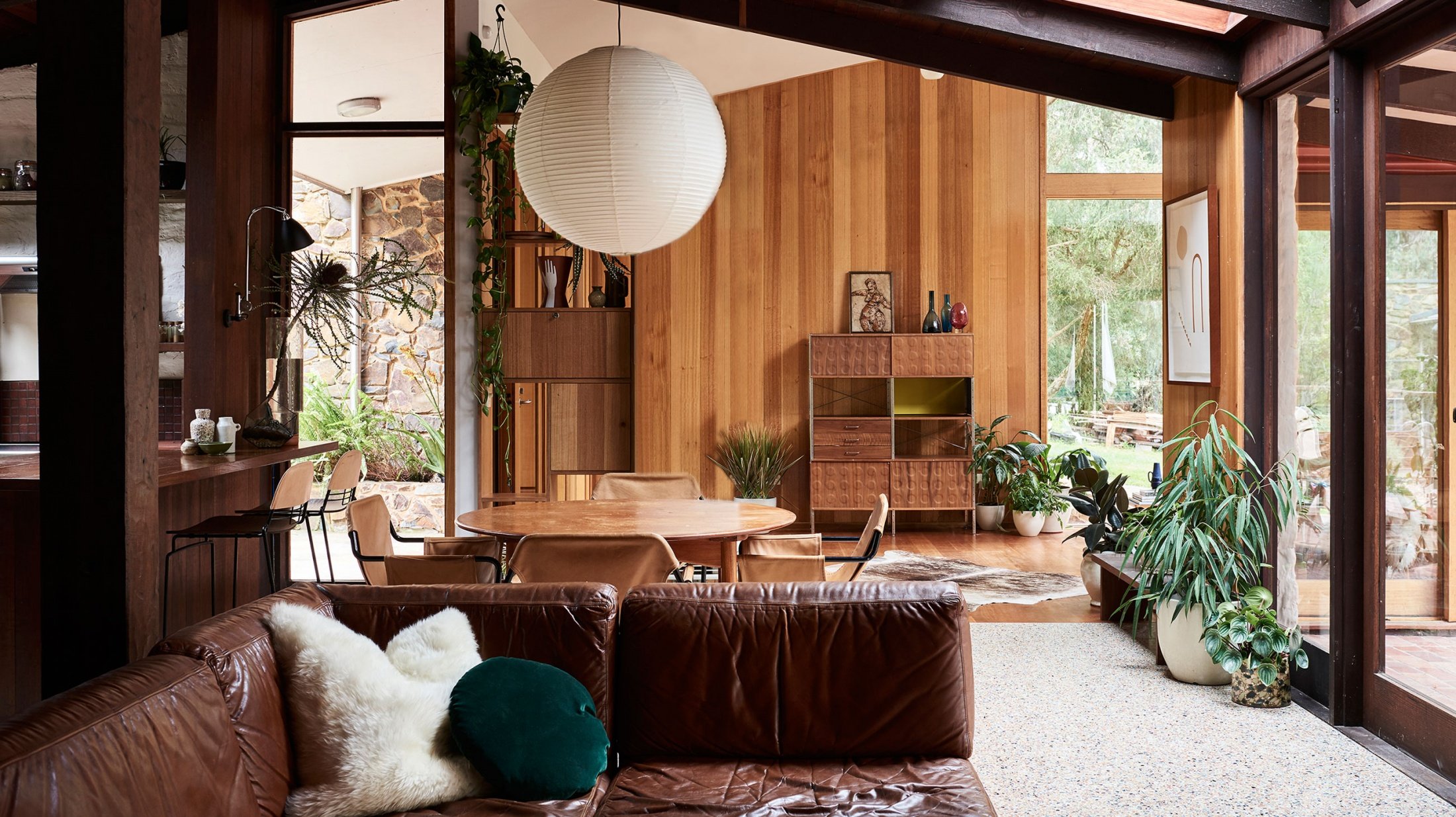 Kenny Pomare and Stace Burt, the creative couple from New Zealand who now own the house, struck gold when they found their dream home. In search of a place that was akin with nature and the Australian bush, they were lucky to discover the building was in almost perfect condition, stating that they 'haven't had to do much…it's been well maintained since it was first built.'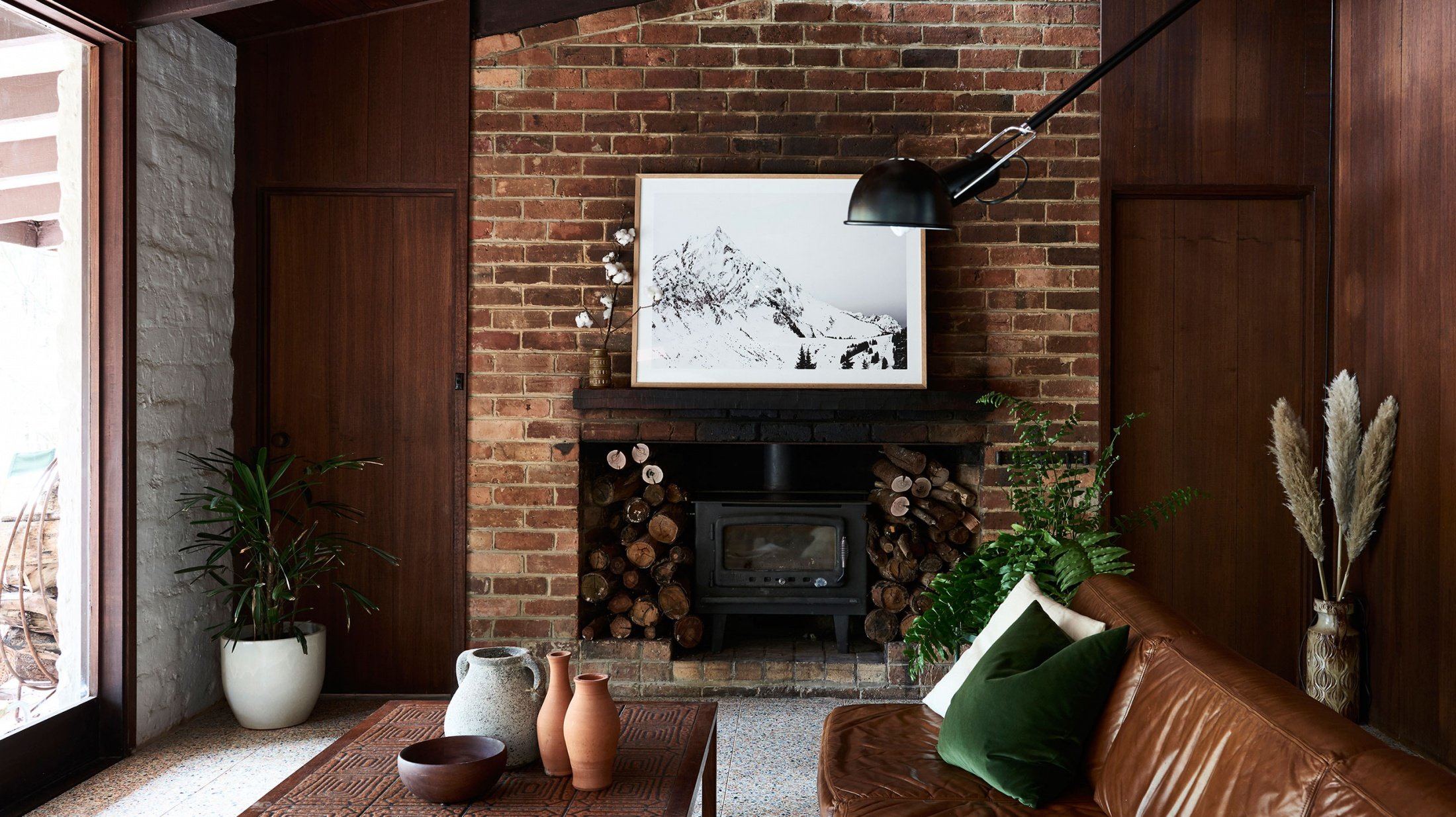 Where the couple have really made their mark is on the interior design. The home has a distinctive bohemian vibe, which is quite opposed in style to the sleek modern style of mid-century homes we usually feature here. The structural features, however, remain peacefully intact, with deep brown wooden beams, surfaces, doors and units, widely available throughout.
The living areas are filled with unique handmade pottery and ceramic pieces, sculptural pieces, Calma leather sling chairs, numerous luscious houseplants, sheepskin rugs and patterned soft furnishings, much of which has been sourced by the owners at various vintage bazaars.
ALSO READ: The Modernist Inspired House in Trees by Cuppett Architects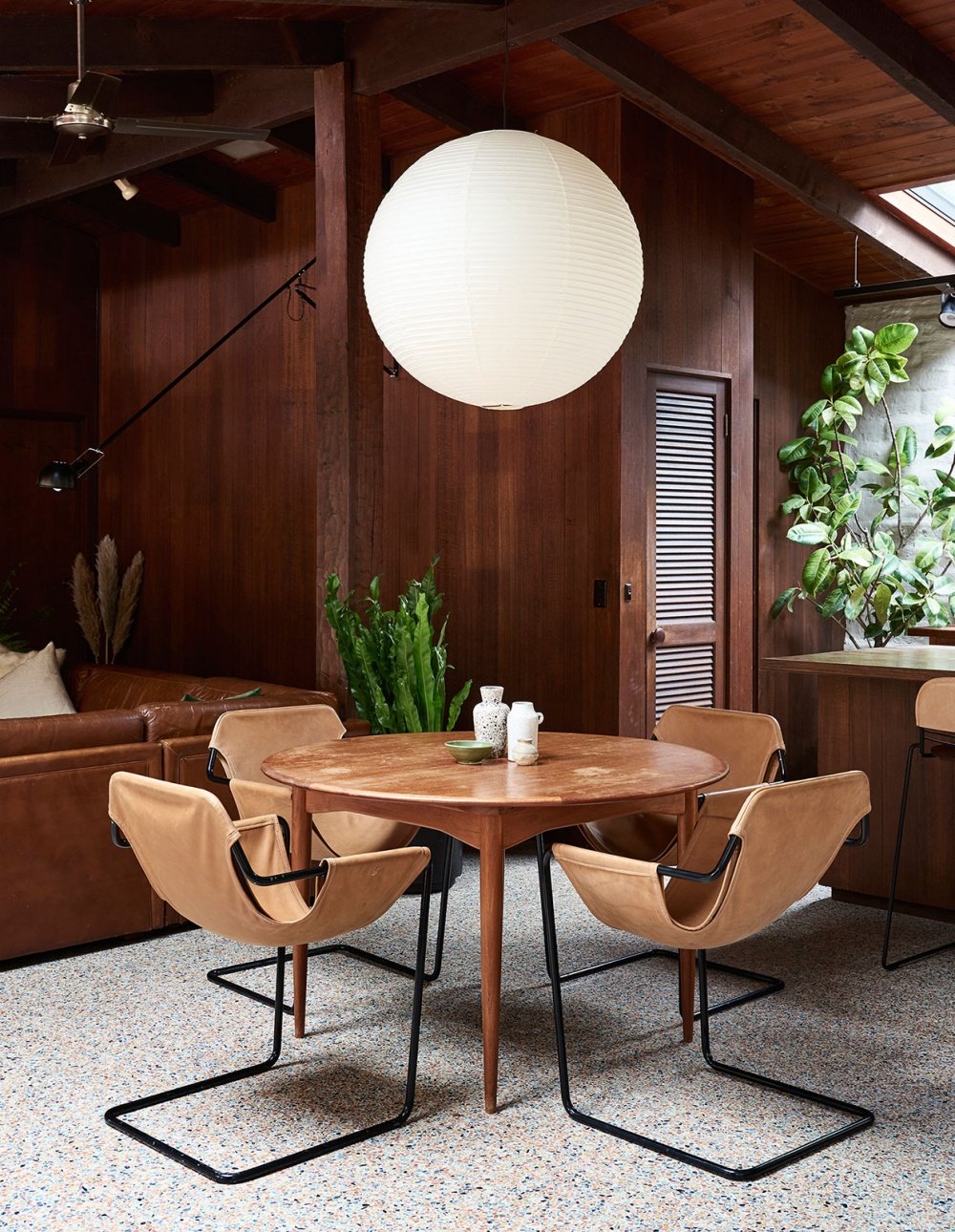 Both very conscious of mindfulness and wellbeing, Pomare and Burt fell in love with the house for its proximity to the bush. The house acts a peaceful retreat, removing them from their busy and successful day jobs. The floor-to-ceiling windows and vast outdoor decking spaces enable Pomare to Burt to enjoy the surrounding bush and the tree-filtered light even when they are inside: 'having a home that's surrounded by nature, reminding of us our place alongside it, is really important to us.'
As the building also has a studio space, the couple plans to rent the space out on Airbnb so that guests can also enjoy the space as much as they do, 'waking up in the studio is spectacular, you're met with nothing but nature'.