The Naked House is quite an apt name for a house so completely open to the outdoors. That said, it's not a name you would find a period modernist house being called.
Truly, this is a distinctly contemporary take on the modernist aesthetic. Located in Ko Samui, Thailand, it was designed by architect Marc Gerritsen as his own personal residence.
We have seen quite a few houses that have emphasised modernism's particular focus on openness. The Villa Savoye demonstrated one of the earliest examples of Le Corbusier's special focus on ribbon windows.
Meanwhile, Richard Neutra's Singleton Residence was a completely transparent from a number of vantage points. Here now the Naked House does what these precursors did, but even more so.
According to the architect, "the house was a return to basic values: good clean air, wide-open space, quiet solitude". The outcome is both a space that is clean and uncluttered and a home that is produced from very basic materials: concrete, wood, steel, glass. ""There are no embellishments, as Gerritsen puts it.
Why would you need anything else in such a location? Indeed, everything about this home is geared towards the spectacular views offered as a result of being perched on the edge of a hillside. Quite a refreshing retreat from nearby Taipei.
Do you live in a mid-century or modernist-inspired contemporary house and want to be featured on MidCenturyHome? Contact us with some photos and a short description of your house at: info@midcenturyhome.com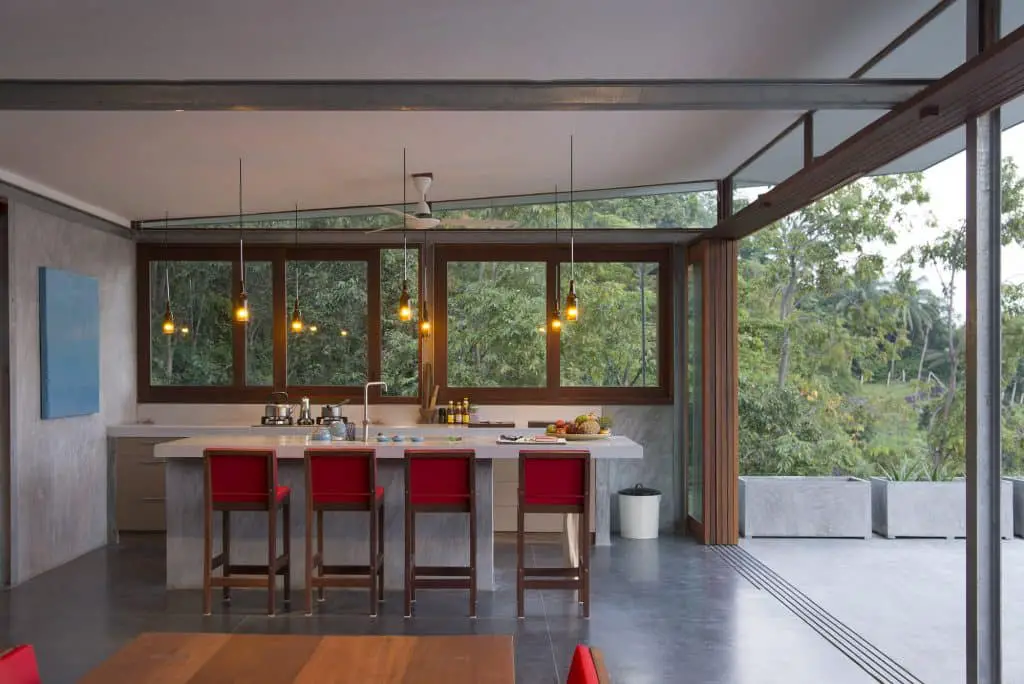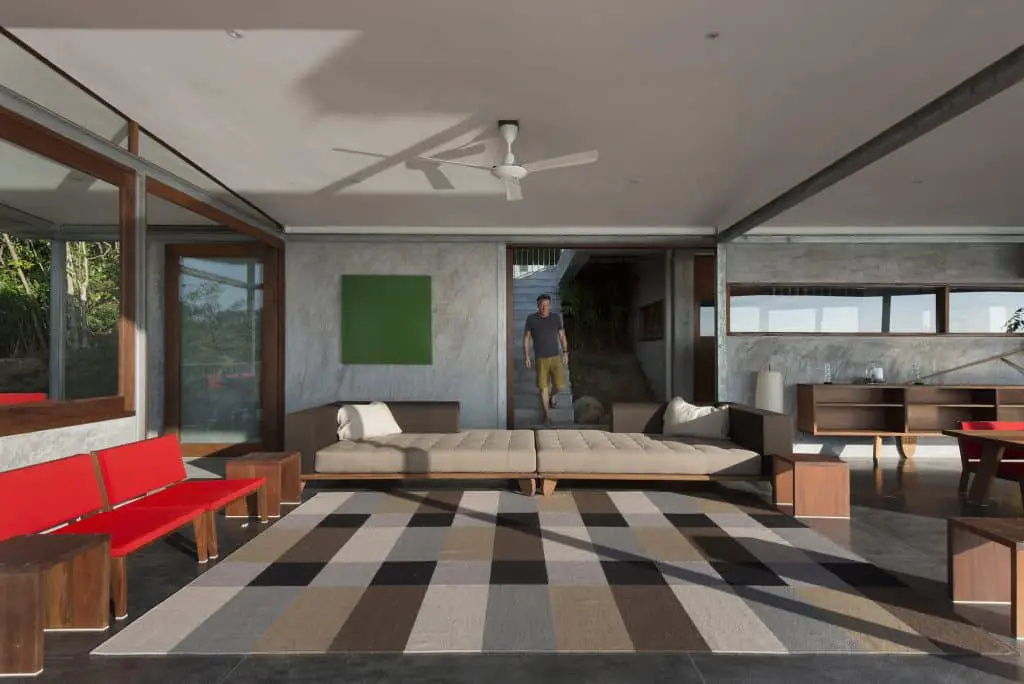 Photos via Marc Gerritsen