This mid-century home has some really lovely spatial features. This is perhaps no surprise considering it is the product of one of our favourites, Richard Neutra, in collaboration with another master of mid-century design, the woodworker George Nakashima who, the former house owner, John, told us: "designed the sliding panels on the kitchen (which Neutra didn't like) and a hanging cabinet that left with a previous owner."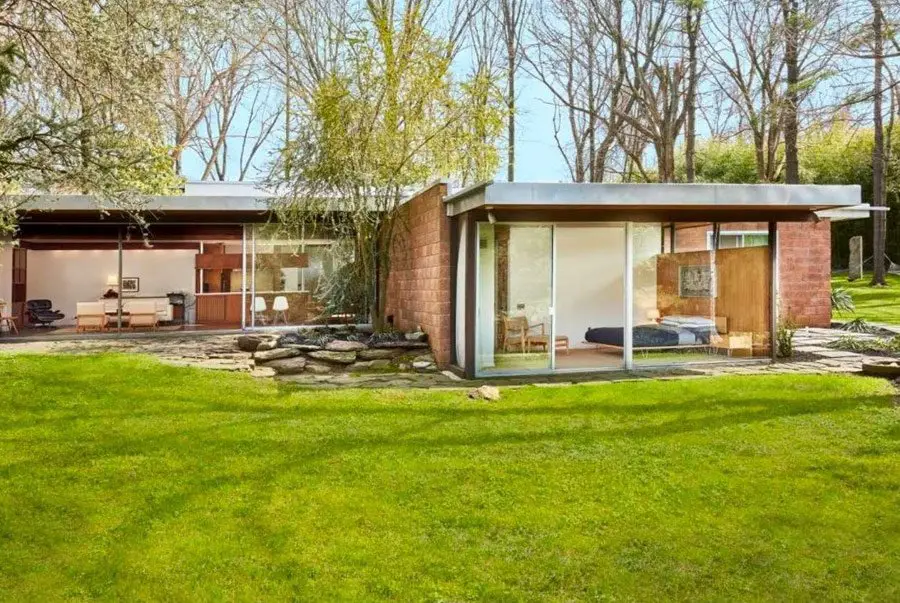 Situated six miles from center city Philadelphia but, as John tells us: "surrounded by forests and open space", the mid-century modern house was completed in 1958, and despite its seemingly modest size and appearance, there is clearly a lot of room to enjoy. Its former owners, John and George, spent the last ten years trying to bring the house back to its original condition, before deciding to sell. 
The open plan living area, for instance, has ceilings high enough for the tallest of residents. Their height also really accentuates the views of the outdoors, something further helped by Neutra's signature walls of glass, running all the way along one side of the room.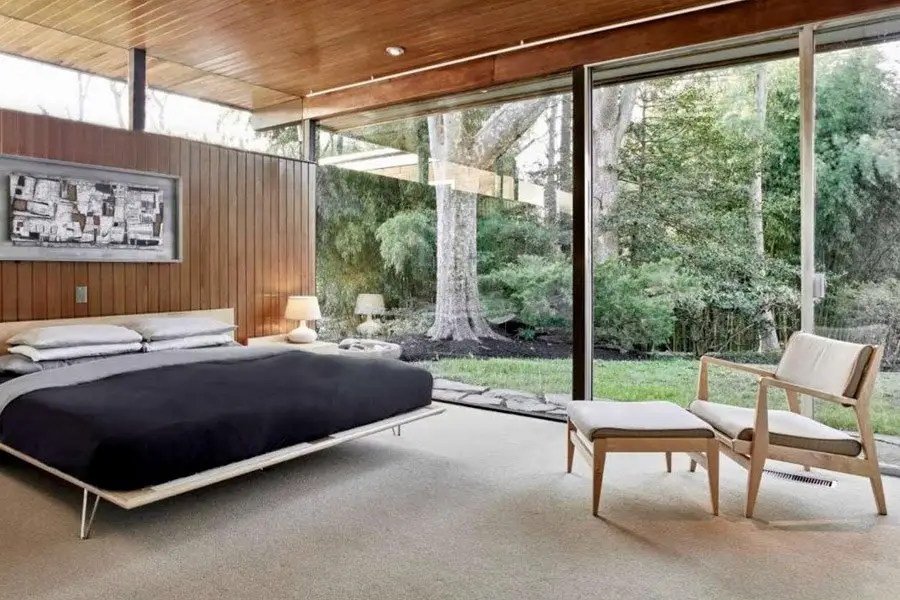 The connection with the surrounding area is also communicated in another, less conspicuous but no less emphatic way: through the thin lines of the window frames, which echo the thin trees dotted around the garden. This has the lovely effect of bringing the sense of nature right to the heart of the house, giving a wonderful sense of space and airiness.
Besides this, the house also benefits from some gorgeous woodwork, thanks, of course, to George Nakashima. Nakashima was a world class American woodworker and furniture maker who had worked on Tokyo's Imperial Hotel alongside Frank Lloyd Wright back in the 1930s.
After being interned during the war alongside many other Japanese Americans, he managed to pick up a wealth of traditional Japanese architecture, subsequently bringing a particular Japanese-American fusion to his design practice.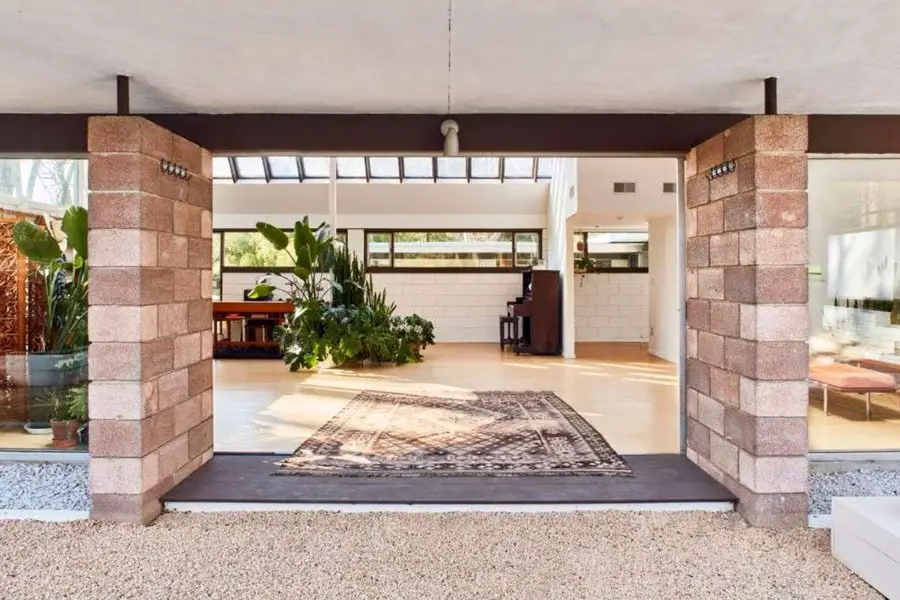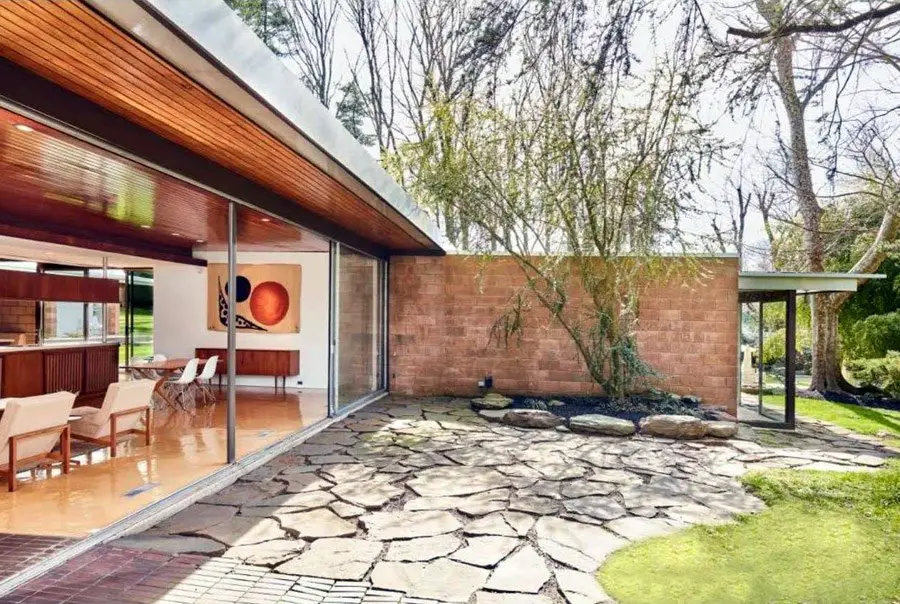 Just from the pictures you can see how intricate the wood detailing is: rich, highly polished and composed so as not to overwhelm the other elements of the house. This is perhaps best illustrated in the ceiling in the living room and the cabinet beside the fireplace, linked together in a single irregular line with the lighter wood of the floor.
The house itself bears few abundantly obvious signs of Japanese influence, but it is in the modesty and simplicity of the design that it really captures the qualities of what each designer brought to their collaboration.