For any newcomer to the mid-century modern wishing to grasp quickly what the style is about, Palm Springs is probably the best the place to look.
Here we showcase three lovely examples of Palm Springs modernist architecture from some of the key proponents of the style: Wexler and Harrison's 1954 house, full of clean white beams, white marble floors and a whole load of windows; one of the many mass-produced houses William Krisel's practice built in the 1950s; and a house by the eccentric William F Cody with its sleek and almost impossibly thin structural elements opening the indoors to the outdoors like never before.
Do you live in a mid-century or modernist-inspired contemporary house and want to be featured on Mid-Century Home? Contact us with some photos and a short description of your house at.
Selling?
Drop us a line if you want to advertise a mid-century house for sale!
Regardless of whether you are the owner or the real estate agent, we would love to hear from you.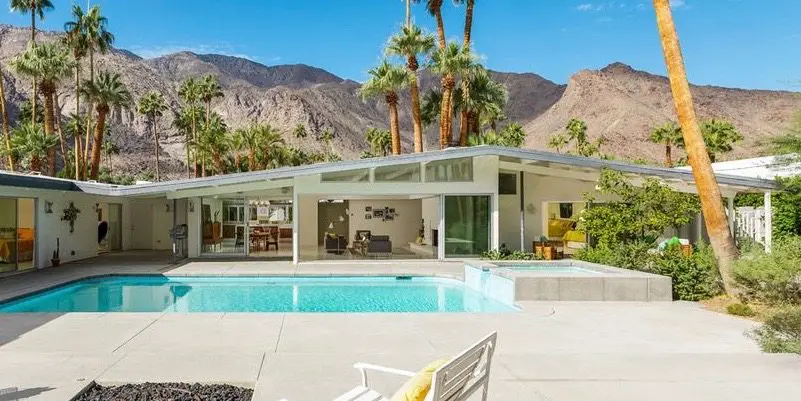 Contemporary style is the order of the day in this original mid-century house. Located in Palm Springs, and built in 1958 by the ubiquitous pairing of Alexander Construction Company and designer William Krisel, it is a calm interlude amid an immense landscape of mountains and sea.
The legendary mid-century architect William F. Cody was a difficult man to pigeonhole. There exist few buildings that could really explain his style and many of his larger scale projects were quite eccentric, curved in some instances, in others borderline Googie.
This Palm Springs mid-century desert house was built by architects Wexler & Harrison in 1954. Its main characteristic, aligned with the modernist Californian style, is the lack of boundaries between indoor and outdoor: only glass walls define the areas.