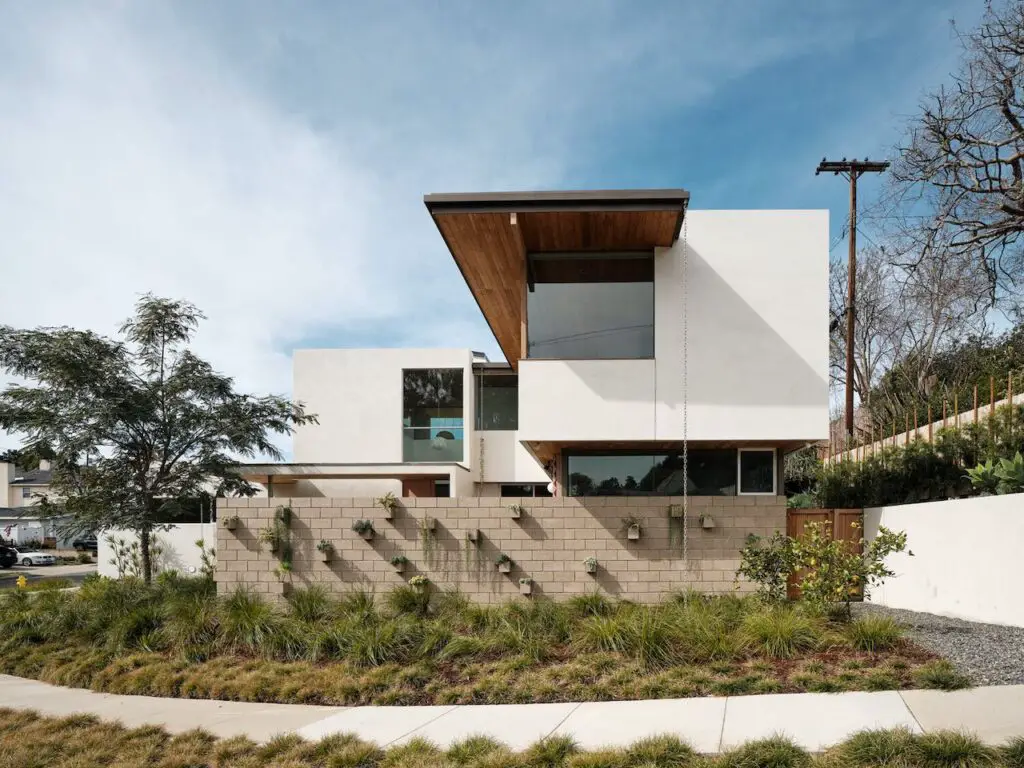 Set in a corner lot in the suburbs of Manhattan Beach, this modern home by ras-a studio is ideally located near all that is essential for a vibrant family life – a school, a church and a park. The clients, who came from Brazil, wanted to bring a piece of their life there into their new home.
In particular, they wanted an open floor plan that would not only remind them of their homeland but also provide the opportunity to enjoy the outdoor spaces. Though they wanted a very open space, they likewise craved privacy and were concerned about the school traffic.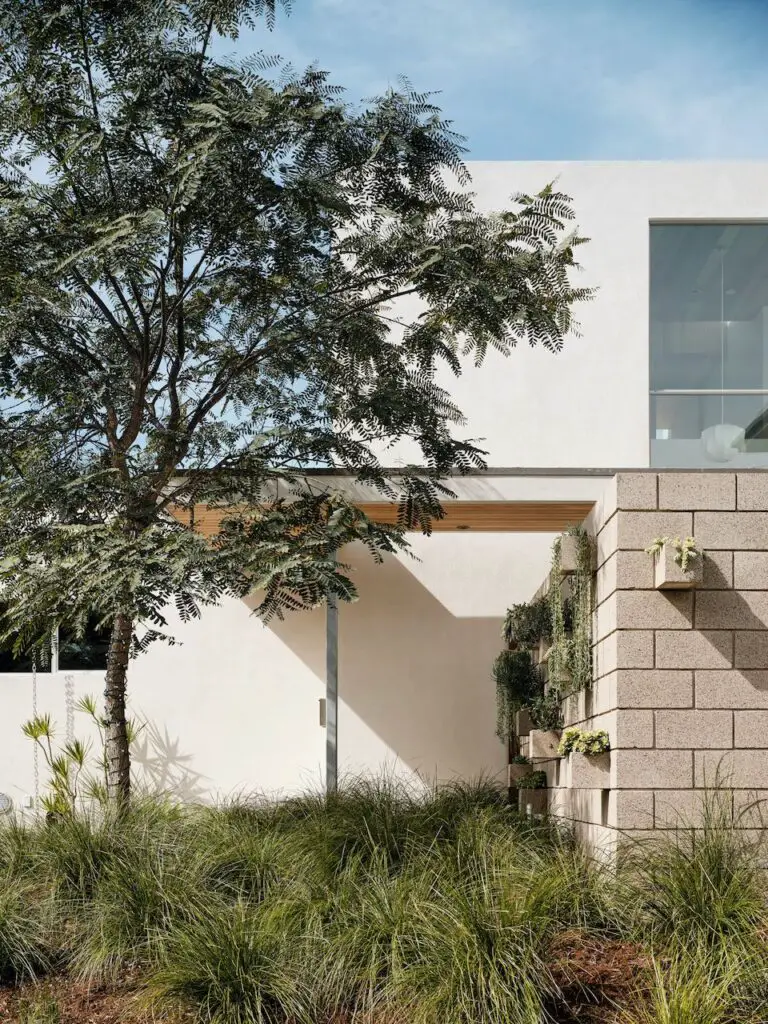 As such, ras a studio oriented the garage in the south side so as to increase the homeowners visibility to the street.
The circulation system and procession was informed by the geometry of the lot and "the courtyard's concrete masonry wall—which is just high enough to block outside views from the street while allowing in the southern sunlight—tucks under a cantilevered second floor, transitioning from courtyard to building wall."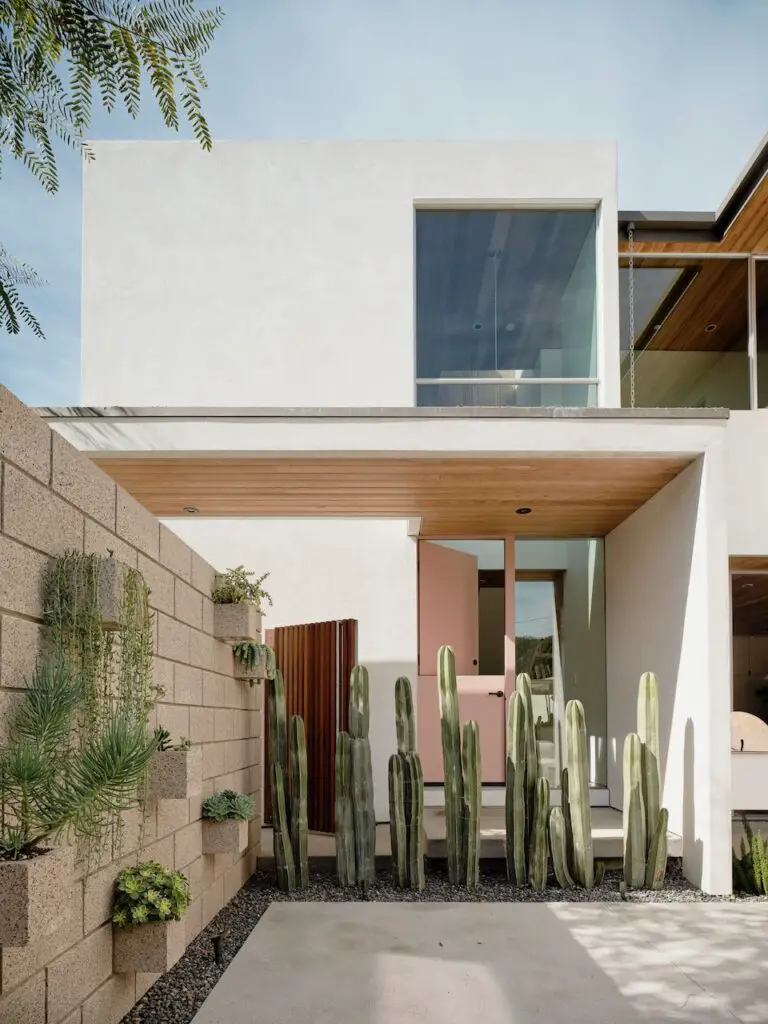 The guests go through a hallway and pass through the courtyard before they reach the main space of the house. Bricks protrude out of the facade and are filled with succulents to create a dynamic and unique elevation.
Glass sliding doors "connect the courtyard to the open-concept ground level and then again to the patio and pool". The patio and pool were carved out of existing backyard hillside.
Expansive windows are part of the courtyard house's strategy for passive cooling. Light wells were strategically placed to create mini thermal chimneys and provide the roof with operable sky lights.
The private spaces – the bedroom as well as the master's suite that looks out to the park across the street, are all located on the second floor. The kids' rooms on the other hand, are oriented to have views of the sunset and the backyard hillside garden.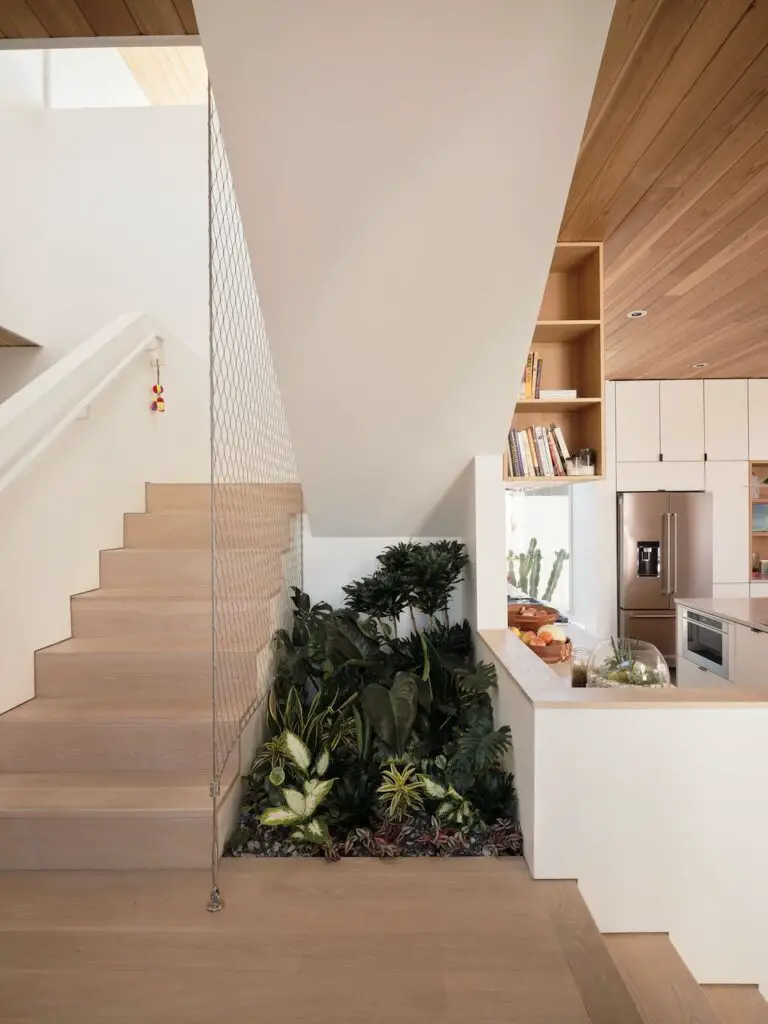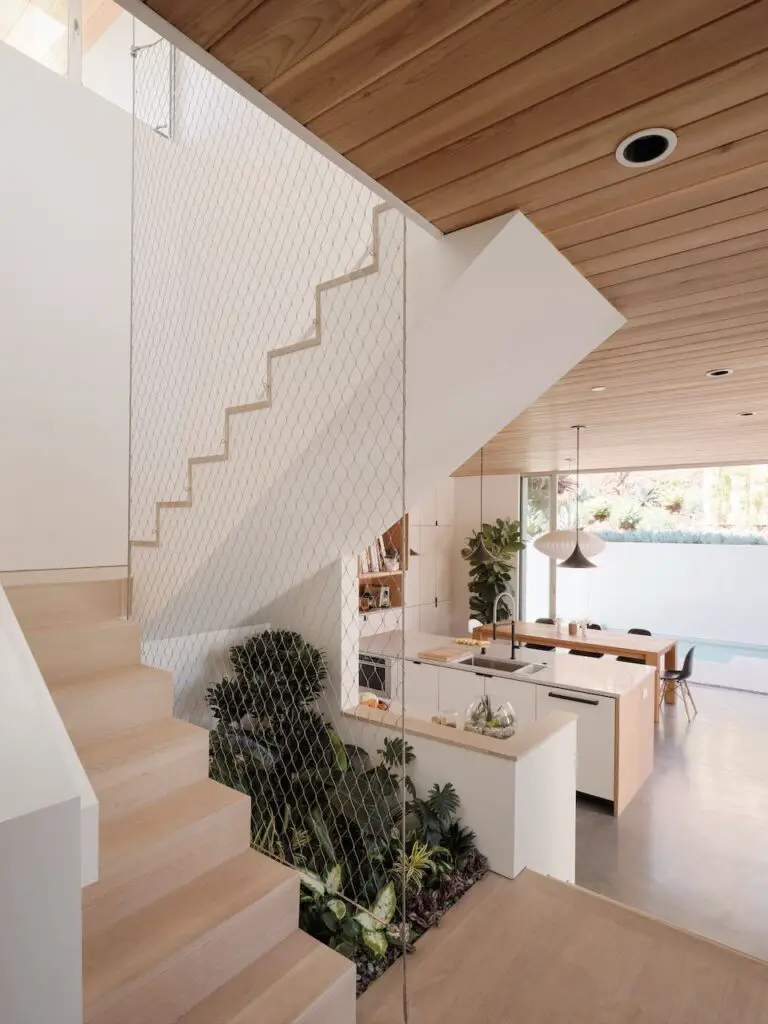 In order to cut costs, the exterior is mostly made up of stucco besides the masonry wall. To add warmth to the otherwise cold and neutral palette, "western red cedar clads both the interior ceilings and exterior soffits". Displaying the architects' ingenious design strategy, "modular IKEA boxes paired with custom fronts and panels were used for casework throughout."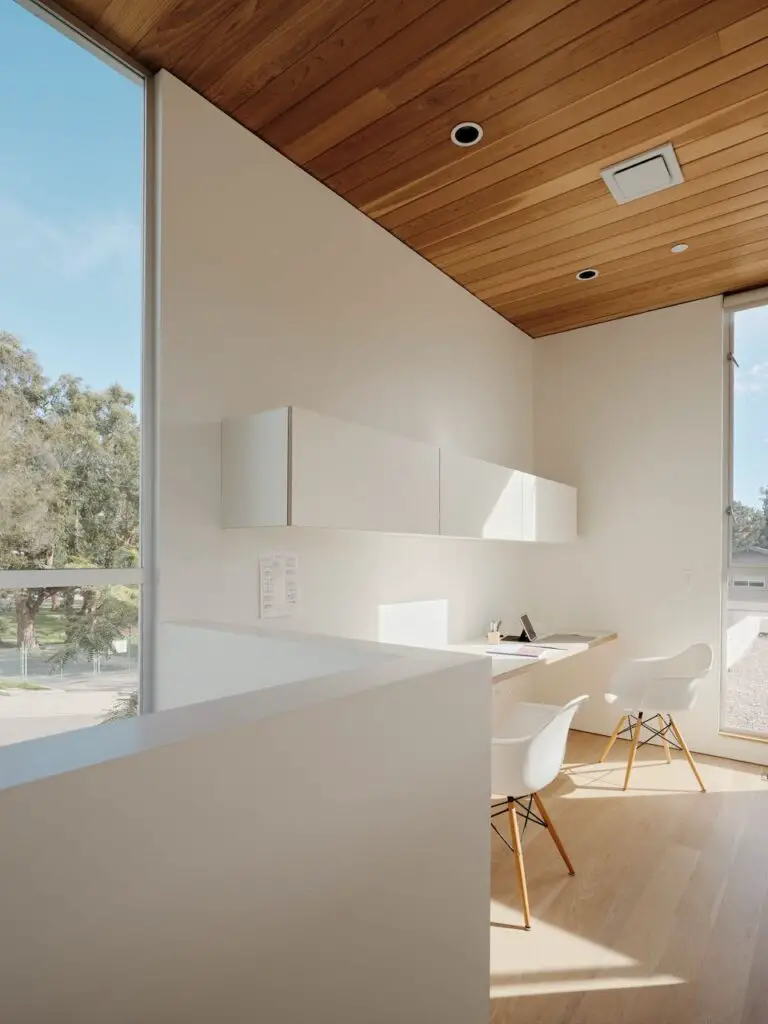 In the ground level, the living area's polished concrete slab flooring extends into the outdoor patio to create a seamless connection between interior and exterior. Winning the 2019 AIA Honor Award LBSB, the driveway also "allows rainwater to percolate into the water table, and native and drought-tolerant plants fill the yards."