This new-build in Sacramento represents another thoughtful project by Klopf Architecture, this time in collaboration with Van Gelder Construction. Comprising three bedrooms and 2,633 square feet, it is a house that really reaches out to its surrounding environment.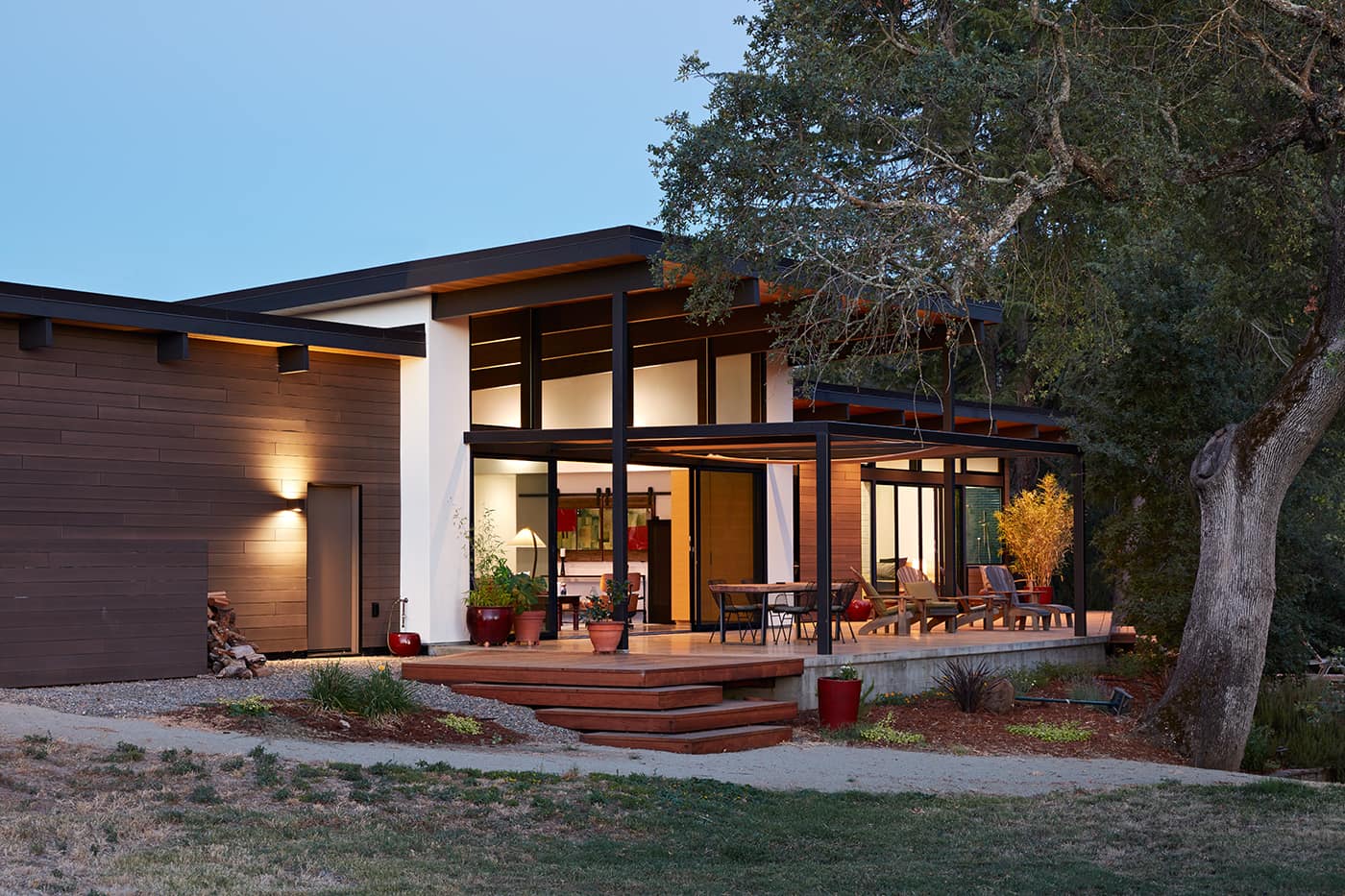 This aim is most obviously captured by the large open plan living area's two massive sets of windows on either side of the room. The larger side of windows features sliding doors that allow for the indoor floor to continue almost completely uninterrupted into the terrace, where a modernist dining table and chair set sit quite isolated, nice and minimal.
SEE MORE: Baldridge Architects' take a minimalist approach for this Modern House
This clearly captures the owners' own expressed preference for "clean lines, simple details, and openness to the outdoors", as mentioned in Klopf Architecture's description.
Besides this, another important aim for the house was for it to have minimal environmental impact. This had two distinct iterations, the first, more straightforward, was that it be nestled in amongst the landscape so as not to interfere with pre-existing houses.
The second way the designers aimed at minimising the environmental impact was through the wider issue of energy efficiency. Among other aspects, the design team decided to use LED lighting, low-solar heat gain glass and aluminium window frames throughout the house.
Indeed, in Dr Baker's words, "The koalas, possums, bull ants species, many small birds and the wallabies all rely on the delicate, struggling foliage of the mally trees and their under story for survival." It's a noble approach that clearly lives on in the house itself.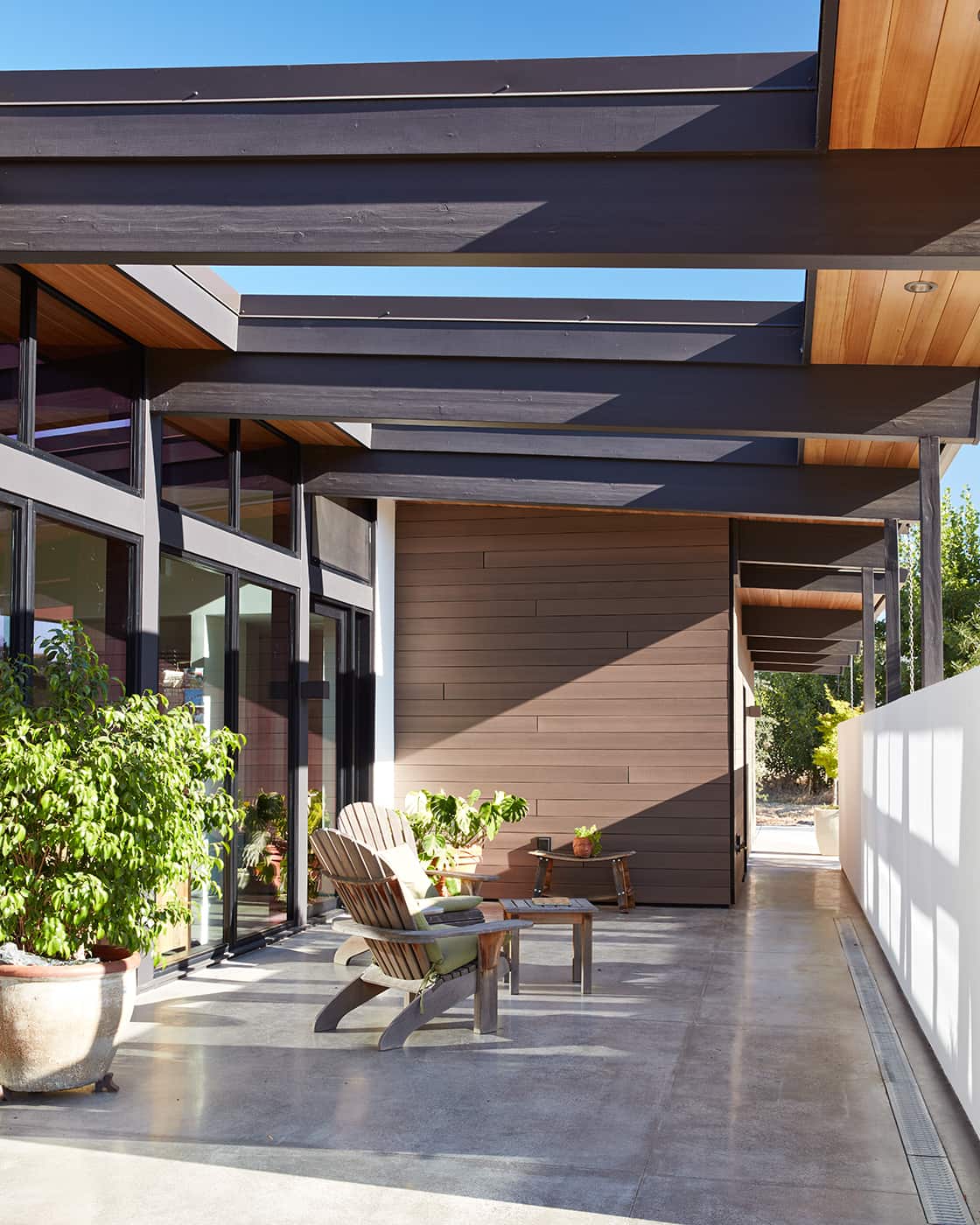 Furthermore, the floor of the bedroom wing is made up of reclaimed white oak from nearby Blackwood Farm, and for the siding, rather than using the typical natural wood, which does not last long in the climate, they used true-grain, which maintains its look without maintenance.
READ ALSO: 5 Mid-century Modern Houses With Great Wood Paneling
Like the best eco-friendly homes, the fact of it being so is not explicitly stated by the interior design. Indeed, the overall composition of the space, with Mies and Eames chairs in attendance, is as stylish as the best mid-century homes.