There's a nice order to this original mid-century house. Built in 1962 by Robert Skinner, and located in a sleepy cul-de-sac in Trousdale Estates, Los Angeles, it seems like everything was geared towards to having the sparsest furnishing possible without feeling too empty.
This is best reflected in the central living area. Here, a large room with floor-to-ceiling windows is filled by a sofa, two chairs, chaise longue, coffee table, on top of a large faded persian rug. A painting, a piano and just a few other decorations fill the rest of the space. It's spacious as anything, but comfortable nonetheless.
Particularly enjoyable in this room is the architect's arrangement of a wall dividing the higher level, combined with the fireplace chimney, to make two simple white rectangles, one superimposed upon the other. Such expert minimalism deserves time in an art gallery.
ALSO READ: Quality materials abound in David Shelley's Coward House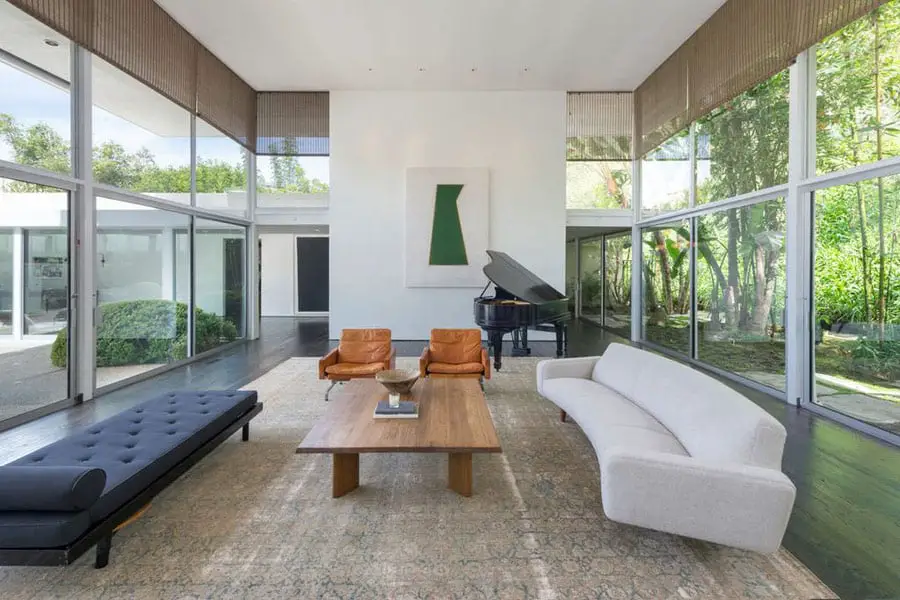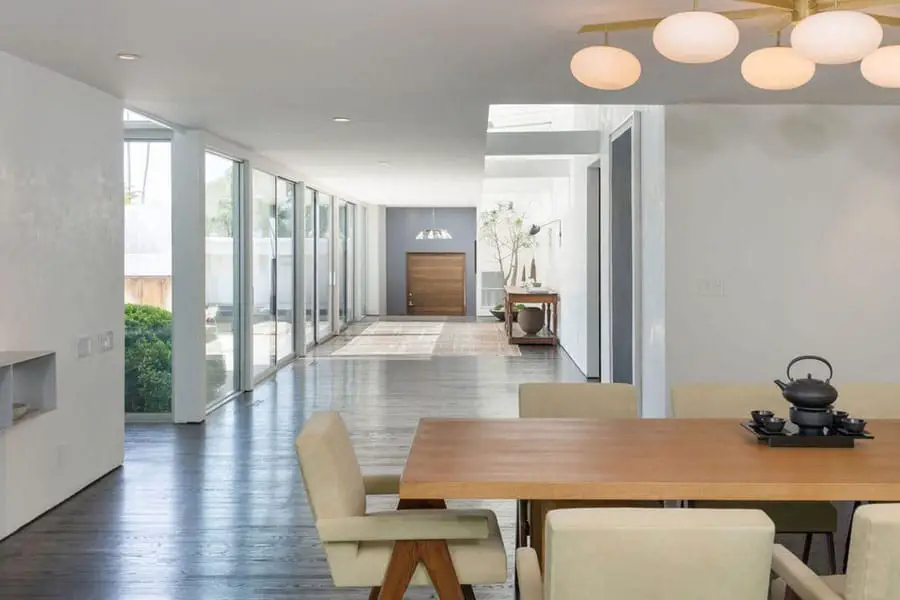 A smaller room echoes this larger space on the other side of the fireplace. It houses an original Arne Jacobsen Egg Chair, another similar Persian rug and a leather sofa worn out just enough to melt into. This is a nice touch, giving space for slightly more intimate gatherings.
We could go on and on about Skinner's design, but suffice to say it's a triumph.