Taking liberties with an original mid-century home is not often something this site would normally greet with enthusiasm. After all, the initial impetus that created so many great designs at the time is often lost in the pursuit of contemporary design fads.
Yet it is always refreshing to hear a story of an architect approaching the renovation of their mid-century home with the same zealous attachment to experimentation that characterised some of the best homes of the period.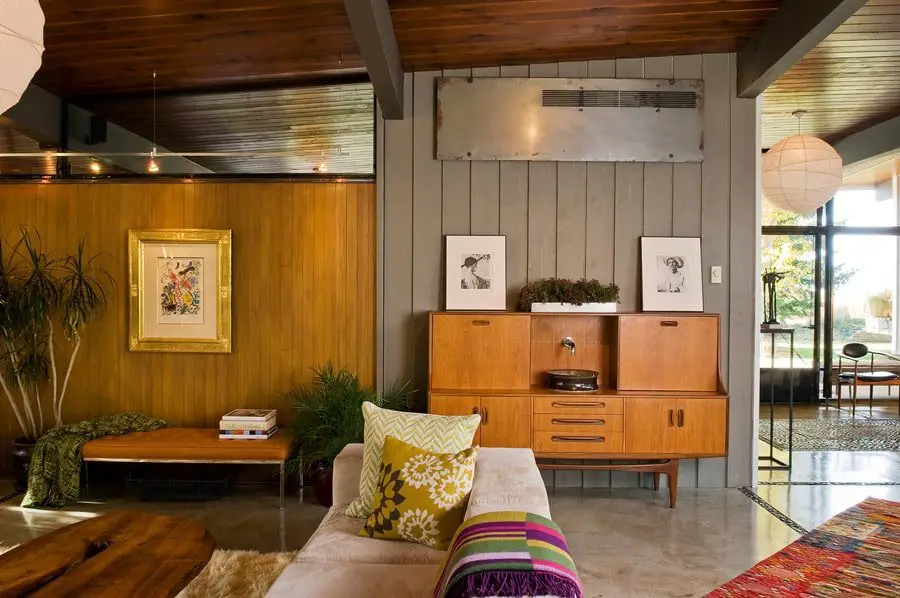 With this in mind, we turn to the example of architect Larry Pearson (of Pearson Design Group) and the mid-century home he renovated for himself and his family. The home, which is situated in Pearson's native Montana, and was originally constructed in the 1960s, has been rather successfully renovated.
ALSO READ: A Mid-Century Design and Architecture Gem: The Frost House

Pearson describes having had few drawings to work from during the build. According to an interview with him in Mountain Living: "Everything was spontaneous, absolutely organic. Every day I came home from the office, met with my contractor and said, 'This is how we should handle this wall' or, 'This is how we should pour the concrete.' I could never subject my clients to that, but for me, it was absolutely liberating."
ALSO READ: A Mid-Century Modern Renovation in Beachwood Canyon, LA

This perhaps explains a number of rather idiosyncratic features. For instance, the cobblestone patterned floor in the entrance hall, set in a raw concrete floor, which has lines of cobblestones emanating from it and throughout the house.
Also, the stretched canvas roof in the garden, which is quite unlike anything you would see in a typical mid-century home. And underneath that, a wall made of large concrete bricks, with the grain of the wood in which they were made still on show, a brutalist flourish quite out of keeping with most homes from the period.
Overall, though, the pictures clearly demonstrate that the spirit of mid-century modern prevails. Do you live in a mid-century or modernist-inspired contemporary house and want to be featured on Mid-Century Home? Contact us with some photos and a short description of your house at: info@midcenturyhome.com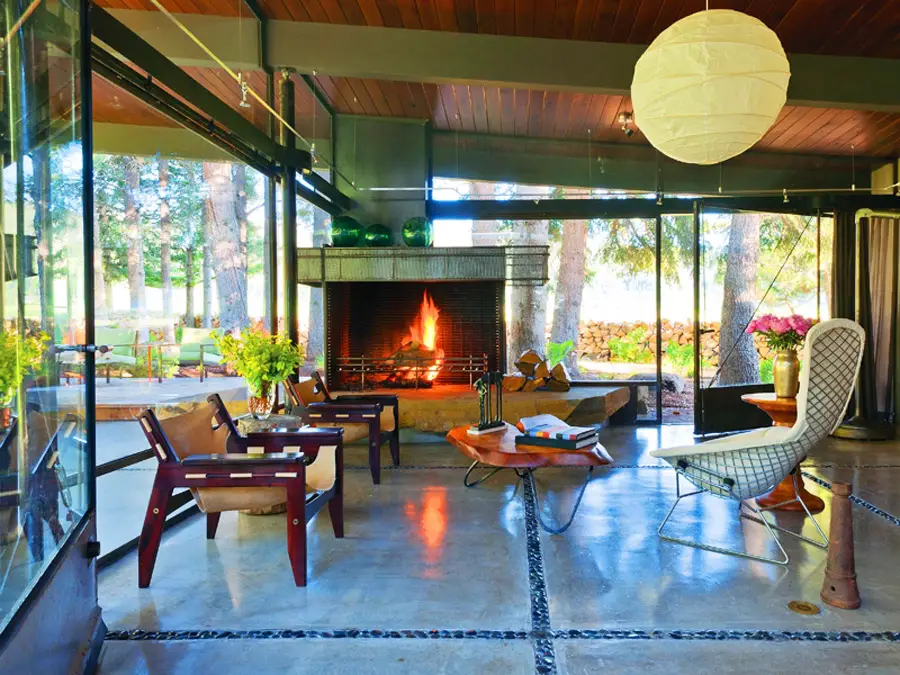 Photos via Mountainliving