Within the Case Study House Program, the #21 represents an experiment that the architect Pierre Koenig conceived following -and sometimes inventing- the principles of the mid-century modern architecture like the on-site assembling of prefabricated elements.
The Case Study House #21 is located in a Hollywood Hills canyon and its structure is made of glass walls surmounted by a ribbed steel ceiling -instead of the traditional overhanging one- that protects from the Californian heat. For an optimized sun control, cooling-shades are used in the southern part of the house and over the opening in the central patio. This also provided a feeling of privacy.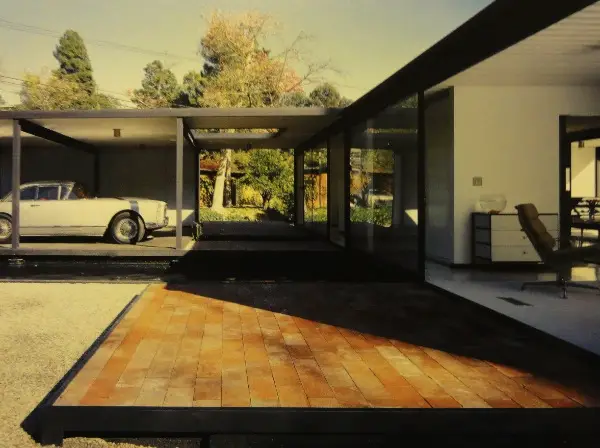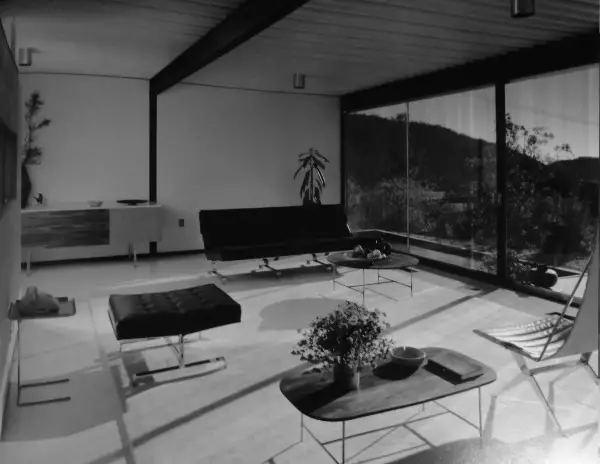 The exposed roof gives a dramatic effect to the house profile; as the photographer Julius Schulman pictured in the famous pictures you can see in this post.
Like Richard Neutra did with The Josef von Sternberg House, Koenig also considered water as a fundamental element of the project. The water is hydraulically pumped to the roof from the pool surrounding the house to fall back again in the pool below, creating an incredible fountain-effect and contributing to the iconic look of the Case Study House #21.
The water has a decorative function because it reflects and amplifies the house profiles but it also helps in creating a peaceful atmosphere too. This was definitely a revolutionary concept back then.
The two bathrooms and the water heating system are located in the heart of the house, communicating with the patio.
Koenig used this area to divide the public spaces from the private ones while making the baths accessible from all the rooms. The solution allows the light to get in the living area and kitchen even when they are far from the big floor-to-ceiling windows.
The Case Study House #21 represents, within all the steel houses projects, the acme in architectural planning and developing; its plan and execution are heretofore considered experimental. The careful use of prefabricated steel elements made this project luxurious without being expensive.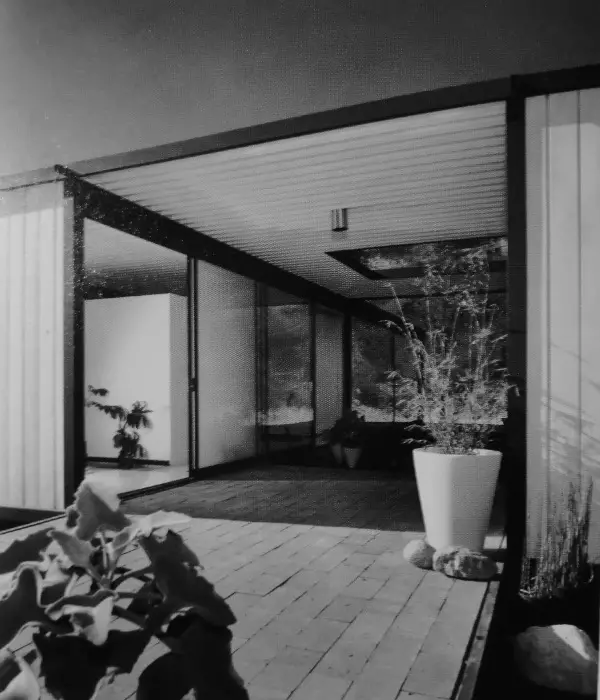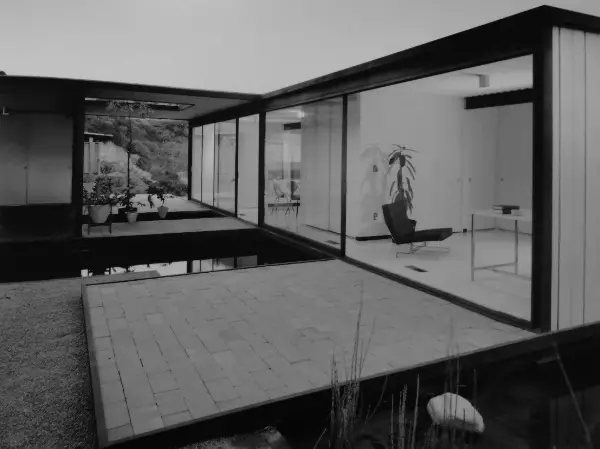 The water and the steel structure constitute the theme of the house, enriched with the brick terraces that add another texture. Spanning the pool, the terraces provide direct access to the living area while, to provide a continuity of theme, a pool is located in the internal patio where the water falls on a mosaic tiled wall.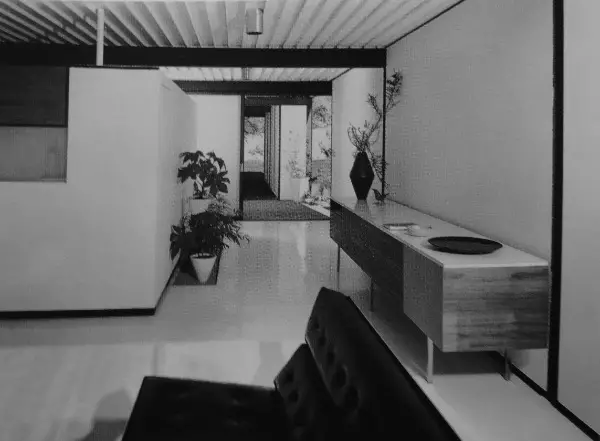 Koenig particularly cared to link the different areas of the house: public spaces, patio, bathrooms and bedrooms. It is possible to access to baths thorough either the bedrooms or the court, directly accessible from the bedrooms and the living room; also the bedrooms are communicating with each other by a passage near to the storage wall closed by a sliding door.
Photos by Case Study Houses.
READ MORE