Unlike a sore thumb, The Thumb House sits harmoniously within the surrounding landscape. Completed in 2009 by Lazor Office, the contemporary home design is situated in Madison, Wisconsin. Not only does it blend into the green backdrop of trees, the home was designed to also actively engage with the surrounding nature.
A wooden bridge leads from the stone tiled street to the entrance of the house. The teal and green zinc wrapper exterior is warmed up by wood details. This combination constructs a natural feel from the get go, placing the modern home design into the context of the lush natural surroundings.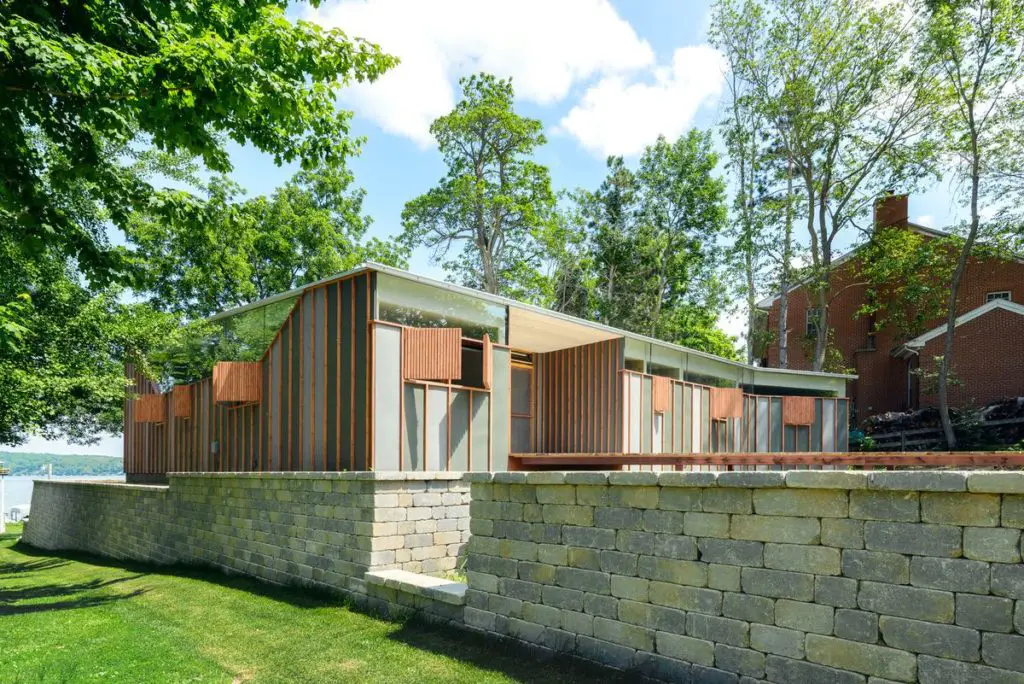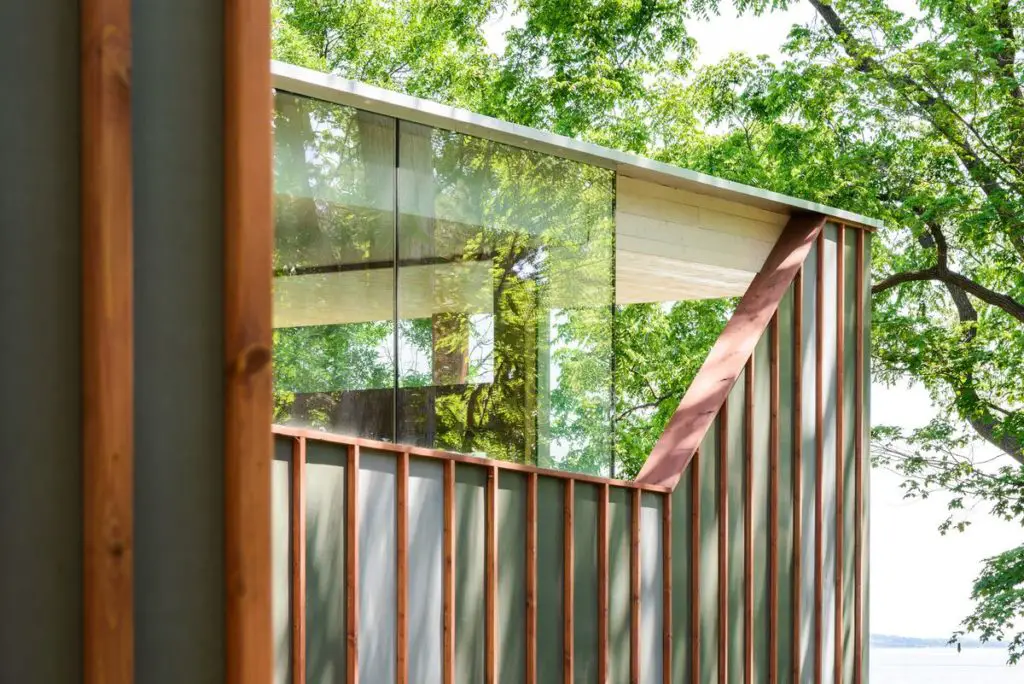 Lazor Office set about the project with a particular question in mind: "It can be challenging enough to find the right frame for a painting. But what if you want to frame an ever-changing natural environment—and you also want to live inside the frame?". Indeed, the surroundings can be enjoyed from every side of the house. Wood shutters can be opened from all fronts to ventilate, bring in light as well as expand the rooms during the spring and summer months.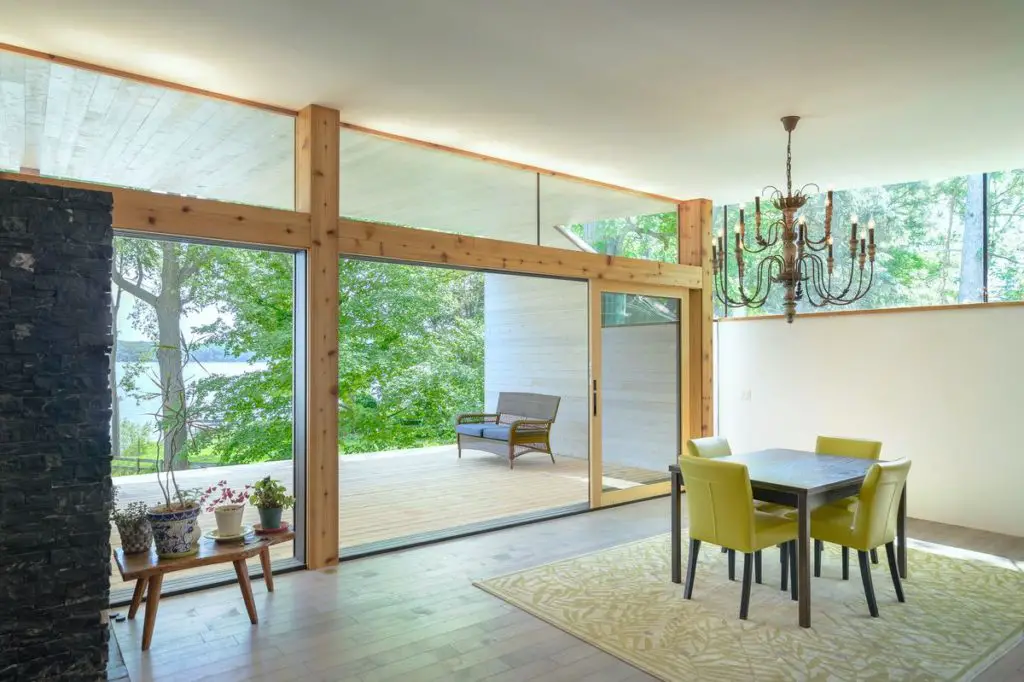 The highlight of the Thumb House is its wide outdoor room that opens toward the lake, framing a panoramic view of water and sky. The wide outdoor room is enclosed in a block made entirely of white-stained wood and a bit of the wall is cut out into a window which brings natural light into the space. The view from here is peaceful, to say the least, framing a panoramic view of water and sky. Between the lake and the house rests a stretch of grass for outdoor activities.
The house stretches over 2655 square feet. Once entering the house, a spacious studio is immediately to the left. Past the immediate mudroom on the right is the home's first bathroom followed by a guest room and an office space that sticks out of the design, giving the Thumb House its name.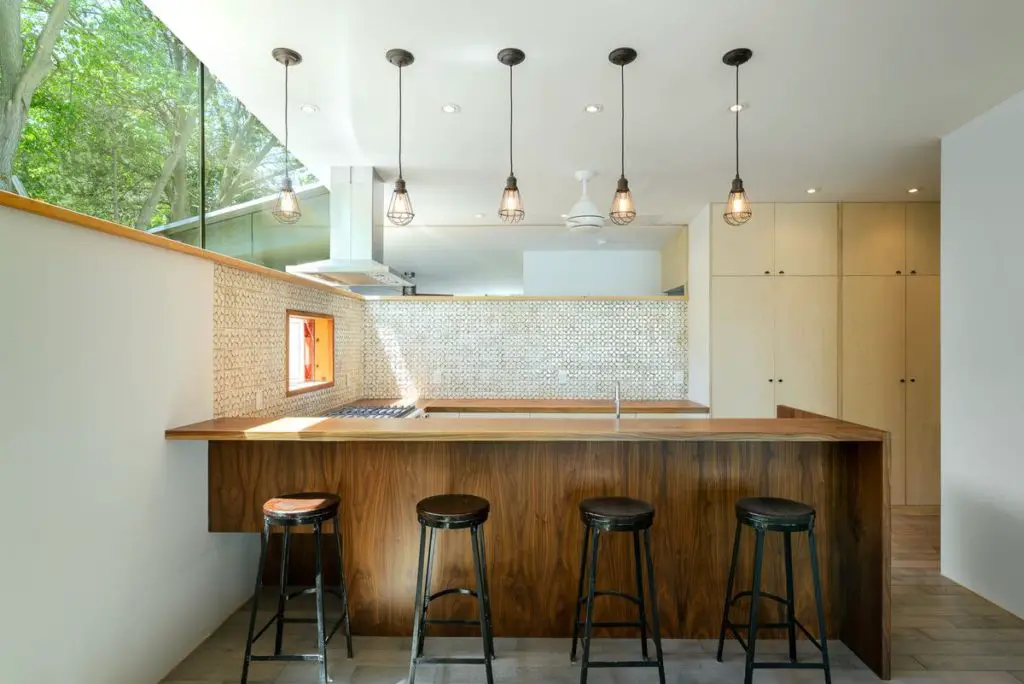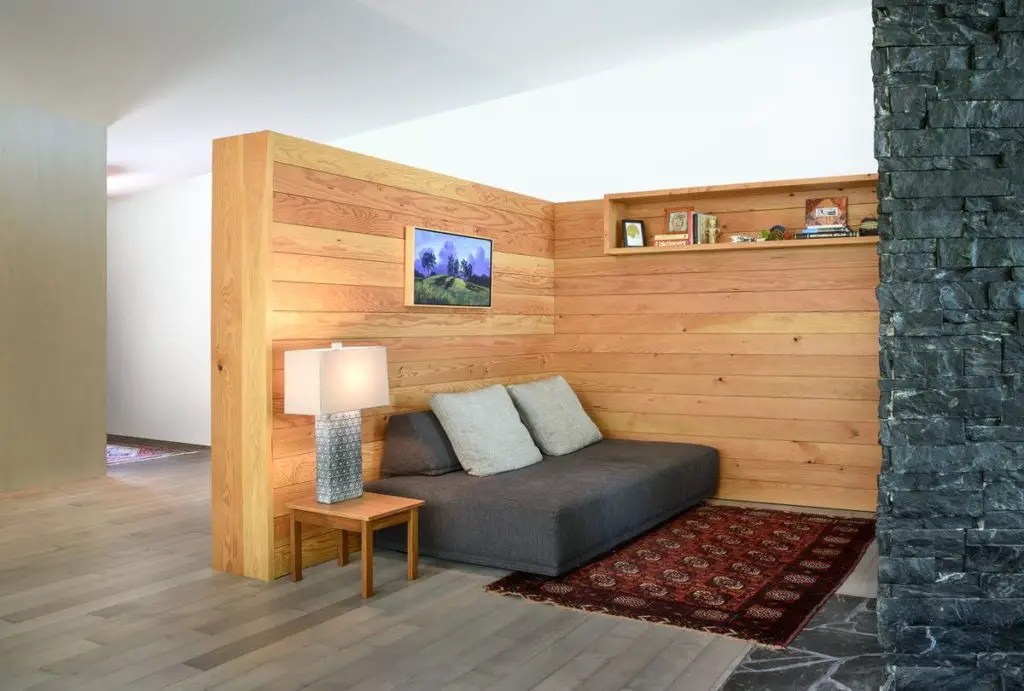 The main space consists of an open plan kitchen, dining and living areas after which the aforementioned patio and lakeviews come into play. The private area on the left consists of a master bedroom and the second, larger bathroom.
The bedroom is separated by lowered wooden walls. "The logic of cutting into walls to reveal the tree canopy extends throughout the interior living spaces of the two-bedroom house while preserving privacy. Beneath high, continuous landscape windows, low walls define dining and lounge zones with a varied material palette—including tile, soapstone, birch, and walnut," the architects explain.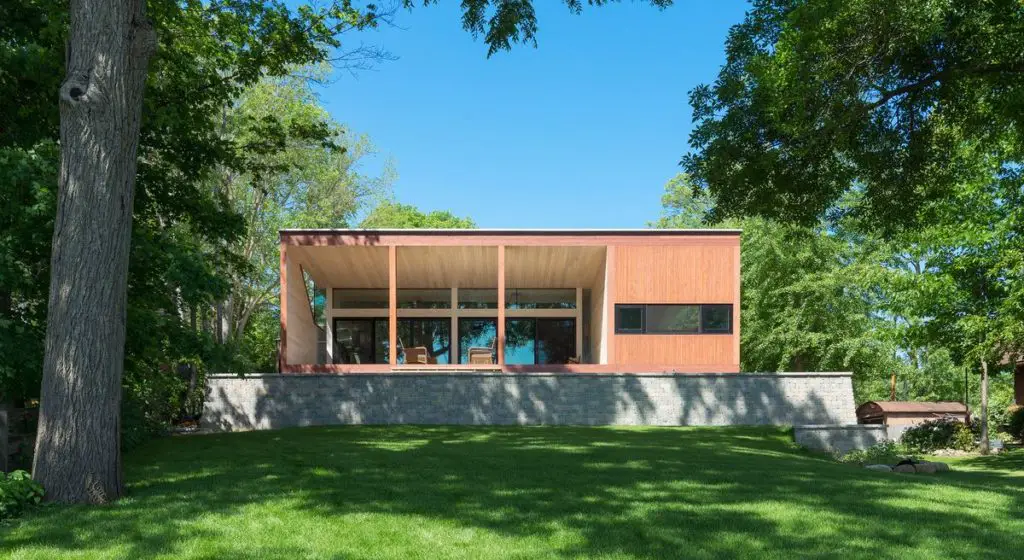 A thumb-like extension disrupts the rectangular geometry of the house to form a secluded study, where a window dips down over the desk to present an intimate view through a field of tree trunks to the lake. Wood shutters can be opened to bring in air, expanding the rooms in spring and summer.