The Blodgett-Calvin Pool House is part of a dazzling complex of buildings in San Marino, Southern California.
The owners, Mary Blodgett and Carlton Calvin, initially enlisted architects Fung + Blatt to produce a ceramic studio on their property, on which sits a 1950s house designed by mid-century modern architect Calvin Straub.  However, so impressed were they with the results that they commissioned several other structures. The pool house undoubtedly stands out among these additional structures.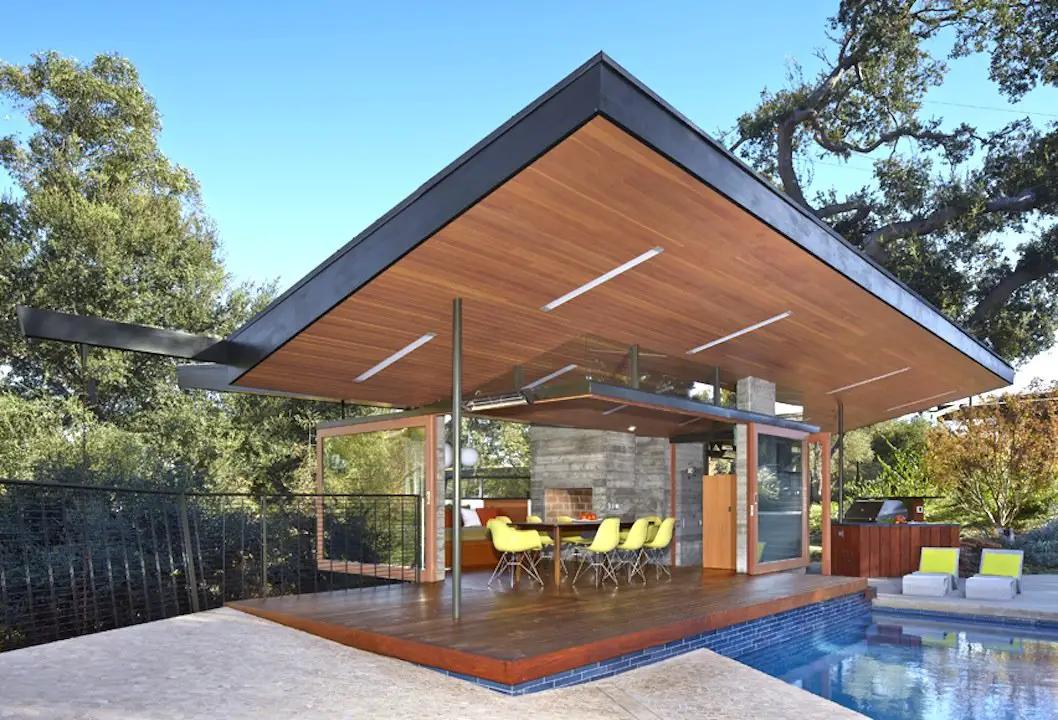 In the words of the architect, the building "presents itself as a graceful pavilion partially floating over the water's edge." This might be understating things, because it really is a delight to behold.
What really sets this space apart from your usual contemporary home design is its butterfly roof. Seeming to defy gravity, the roof is cantilevered from a relatively inconspicuous central concrete tower. Like an optical illusion, it makes the roof seem as if it is being held up by a couple of small pillars.
READ ALSO: Contemporary Bush House, Makes Good, Solid House Building Look Easy
Inside this inconspicuous central tower there is a fireplace and a brick oven. Providing a two-sided hearth, it is the perfect facilitator for a relaxed outdoor dinner party.
Near to the central tower, you also find a concrete staircase to a lower level. This is where the washing and changing rooms are housed. Meanwhile, across from the fireplace is a built-in daybed. At the same level as the treetops, you'd be lucky to find a more tranquil place to rest your eyes.
As with the original mid-century modern house which this Fung + Blatt have added to, the pool house is characterised by an airy openness.
Large sliding doors in the dining area overlook the water while the border between the dining space and the pool itself is barely a border at all. Instead, the floor of the room doubles as the pool's edge (you could imagine a wilder guest taking a dip right after dinner).
READ ALSO: A Modern Glass House With a Mid-Century Inspiration by Klopf Architecture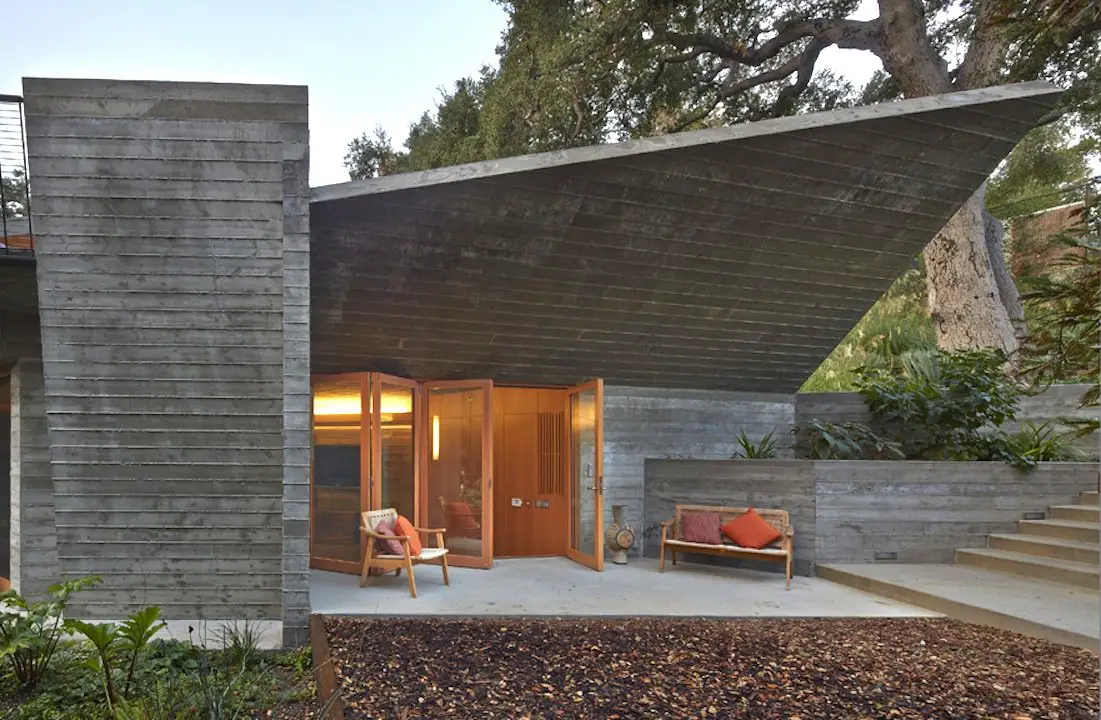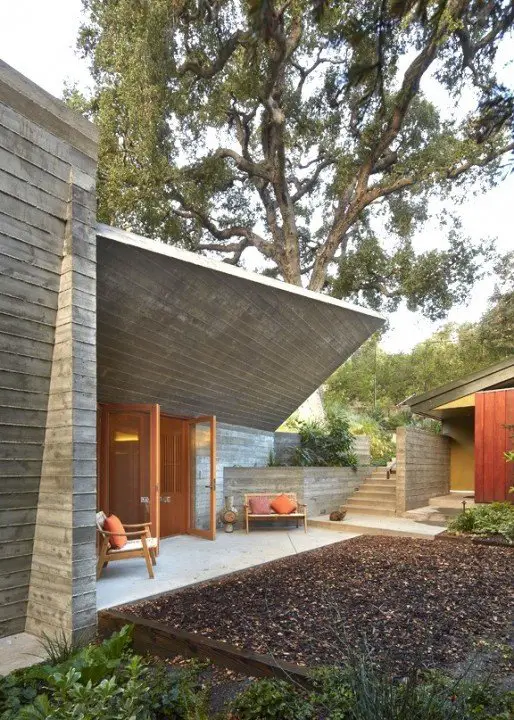 The architects capture the overall essence of this house quite nicely: "At once building and landscape, the Blodgett-Calvin Pool House replaces the grounded predictability of the everyday; and evokes the visceral otherness that is encountered in the simplest and most primitive forms of shelter."
Normally, one might sniff at such a florid description, but with the Blodgett-Calvin Pool House, it's hard not to describe it in such lofty terms.