Following a similar pattern to other mid-century homeowners we have featured in the past, today's homeowner also grew up in a traditionally decorated home. In an effort to counter-balance this traditional upbringing, homeowner George's taste has matured into one which focuses on his love for simple and functional design, minimalistic homes and mid-century houses.
Without knowing the exact details of the original architect, George has nevertheless  restored and decorated his home in a modern way, respecting the mid-century heritage of the house in the process.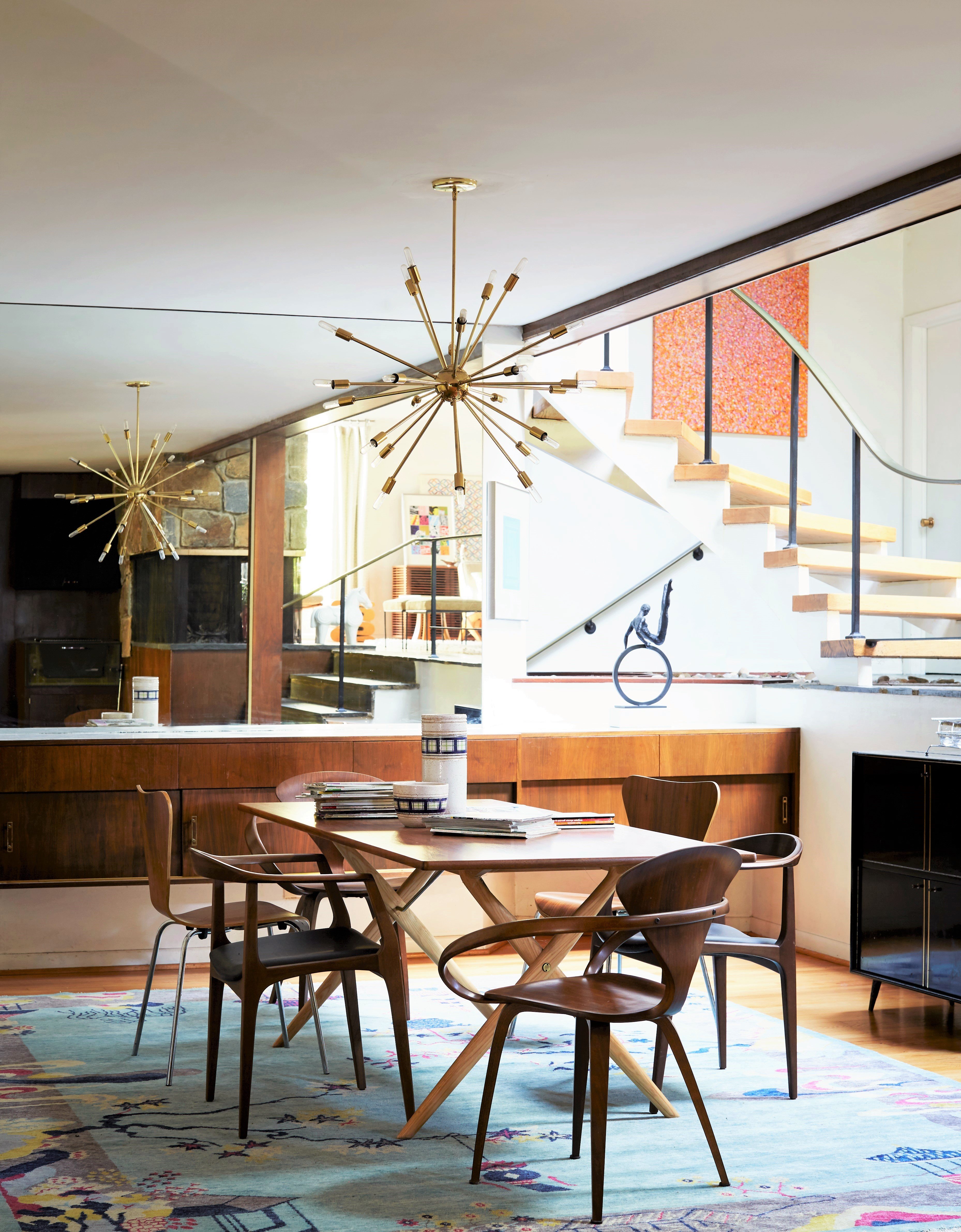 First of all, could you tell us a little bit about your background Following on from that, what brought you to living in your house and what drew you to the mid-century style?
I am a healthcare professional who has always had an affinity for architecture and design. I grew up watching Brady Bunch reruns and always loved their house as I was raised in a very traditional colonial.
I discovered this house by accident one day helping a friend look for a new home. Built in 1959 it was nearly turn down for its land by builders so I was lucky to find it beforehand.
The gardens were overgrown but the setting along a creek was wonderful. I think the open floor plans, natural materials and large glass panes create the indoor outdoor dialogue I love. When the setting is right these homes really shine.
READ ALSO: A Mid-Century House in Palm Springs Gets a Full Renovation
What do you think was special about this period in American design?
I think it broke a traditional cookie cutter mold and felt fresh and inspired
Have you had to renovate any part of the house, if so, what area?

I have updated the kitchen and bathrooms in a sensitive but modern way. In each space I try and keep something original. In the kitchen it is the custom hood over the cooktop for instance.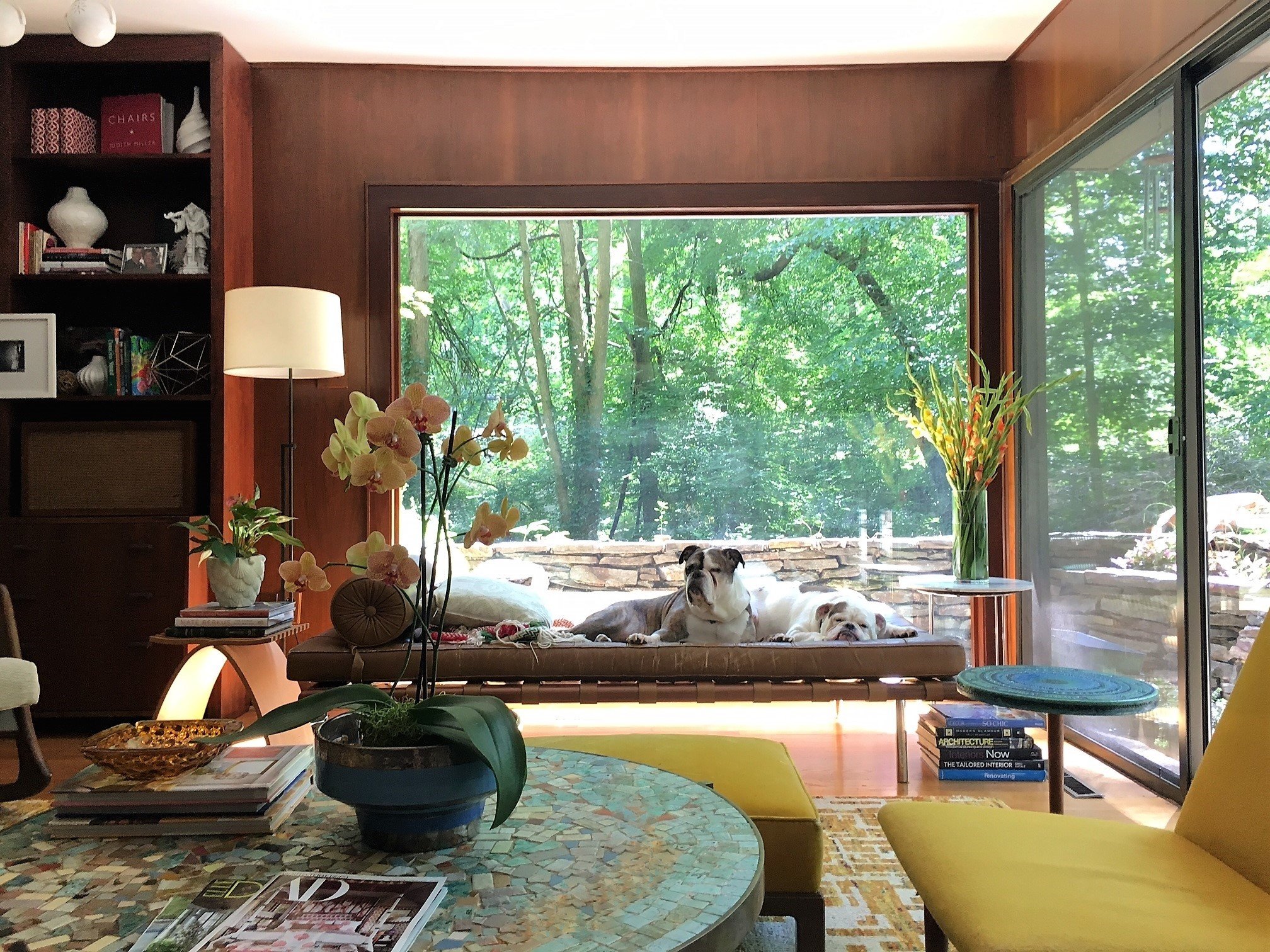 What are the advantages, and struggles, of living in an mid-century house?
The advantage for me is that I get to live in a place that is unique and makes me smile. I grew up in a very formal, traditional setting and this feels just right. I have not found any struggle personally.
Do you feel constrained in your interior design choices because of the house heritage?
I don't feel constrained in the furniture and design aspect as I've been collecting vintage pieces for many years. I like to mix new and old, high and low to to give spaces depth and interest. I enjoy the hunt at estate sales, flea markets and online auctions.
READ ALSO: A Charming Mid-Century Lakeside Home Fit For a Fairy Tale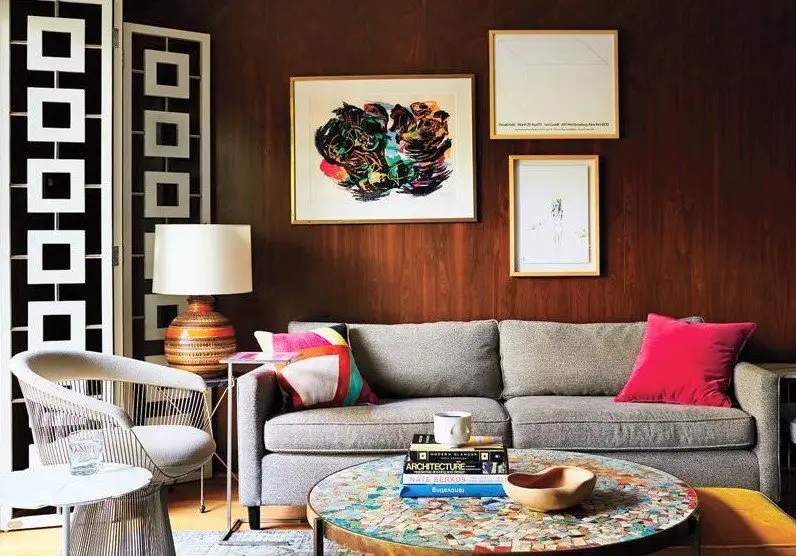 Last but not least, do you have any tip for people interested in buying a mid-century house today? What they should pay attention to and why?
I think when one finds an original mid-century house, should be mindful of the maintenance/repair costs. To update and preserve the way you want to as it can be expensive.
I also think finding the balance is important between updating and preserving too as I don't want to live in a time capsule I wanted to honor the past but make the house better than ever.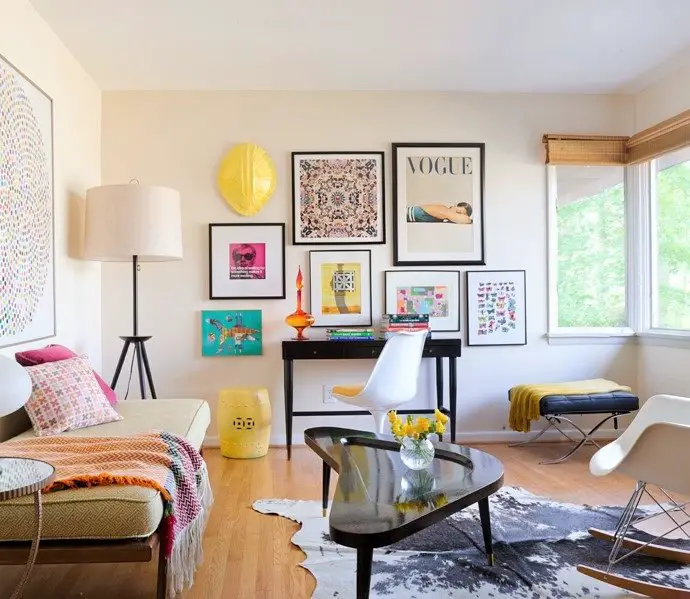 Photos by Stephen Johnson and Andrew George